Metro
Official: CDC in town to support coronavirus efforts
Alisa Haushalter, Shelby County Health Department director, said community transmission is continuing to increase among those 25-44 years old ahead of the July 4th weekend.
Dr. Jonathan Mermin, rear admiral from the U.S. Public Health Service and Centers for Disease Control and Prevention's Director of the National Center for HIV/AIDS, Viral Hepatitis, STD and TB Prevention, said he's been here for the past few days.
He said their team is here to support the efforts in Shelby County to limit the spread of coronavirus. He praised the county's COVID-19 task force team.
He mentioned the Latinx and African American communities that have disproportionate rates in Shelby County. He said it's a pivotal time in the pandemic to stop the spread of transmission and said to limit crowds to fewer than 10 people or less.
"Stay safe and get tested if indicated," he said.
Doug McGowen, COO with City of Memphis, said coronavirus hospitalizations are up.
Ahead of the Fourth of July weekend, McGowen recalled the other times that Americans stepped up and made a difference, and said that's what needed to take on this pandemic.
McGowen said what got us through the times was the ordinary actions of Memphians during the (yellow fever) epidemic 150 years ago.
McGowen said let's show the world "Grit n Grind," is not a slogan, but how we live life.
He said testing is available and encouraged those who are symptomatic to get tested.
"We are seeing an increase in demand," he said.
Haushalter says the 495 Union Ave. building is ready to serve as an alternate care site. She said the state establishes criteria for when it opens.
Haushalter said the goal is not to need it.
On resources for those who are undocumented and test positive, Haushalter said there are food and financial resources through community services agency in the county.
From a public health standpoint, Haushalter said that (immigration status) is not a question that is asked. 
"Our goal is to provide whatever support is necessary," she said. 
On whether the phase reopening plan was correct, McGowen said restrictions were imposed early on. 
"Phased reopening plan was very thought out," he said. 
McGowen said we did expect to see an uptick after restrictions were eased.
McGowen said the pace of phasing of reopening was right on.
He said it's very concerning that people aren't wearing masks, following other guidelines.
Haushalter said contact tracing remains very important. She said staff has been moved over since cases rose to provide them more support.
Haushalter said there is now a 3-4 day delay in people finding out their test results as opposed to 24 to 48 hours it was at one point.
Now with some July 4 tips: Haushalter said you have to decide whether attending a party or not. She gave an example of not attending her grandchild's party this weekend in another count.
Editor's Note: The Daily Memphian is making our coronavirus coverage accessible to all readers — no subscription needed. Our journalists continue to work around the clock to provide you with the extensive coverage you need; if you can subscribe, please do.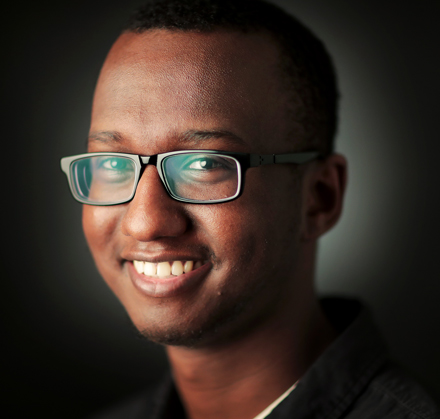 Omer Yusuf
Omer Yusuf covers Binghampton, Frayser, North Memphis and Raleigh for The Daily Memphian. Omer previously covered county government. He is also a former reporter at The Jackson Sun and a University of Memphis graduate.
---