After close call in 2017, Covington hoping to get the better of Alcoa this time around
When it comes to sequels, Covington's football team is hoping Saturday afternoon will be more like "The Godfather Part II" and less like "Police Academy 7." The Chargers will play in the Class 3A championship game for the second straight year and will once again face mighty Alcoa. The Tornadoes won their 16th title with a 31-20 victory a year ago. 
And – after going wire-to-wire as the top-ranked team in the division – word around the state is it will take something pretty special to knock Alcoa off. If it can be done at all.
And Covington coach Marty Wheeler thinks it can be.
"It's going to take everything we've got," he said. "I think last year, we did what we needed to do to give ourselves a chance to win the ballgame. We were in the game in the fourth quarter ... but the thing about Alcoa is, you can't make mistakes. They make you pay big-time."
The biggest mistake came with just under 10 minutes left in the fourth quarter and Alcoa clinging to 17-14 lead. Covington had just gained some huge momentum by batting down an Alcoa pass in the end zone. But the Chargers promptly fumbled on their own 9 and the Tornadoes recovered in the end zone to make it a 10-point game.
And just like that, the Chargers were on their way to being state runners-up for the fifth time instead of champions for the first. So what could make this year different?
Well for one, Covington is very good. The Chargers were ranked second in the state all season long and, like Alcoa, are undefeated. The 3A match-up is the one of just two title games being played this week that feature unbeaten teams (Whitwell against Cornersville in 1A being the other).
And secondly, they'll have learned from last year's experience.
"Unless you're Alcoa, it's hard to get here," said Wheeler, now in his 10th year as head coach.
"Our guys are excited about making it back. If you pay attention to a lot of our people, a lot of them expected us to be back in this game ... but we were not the same team. And on top of that, we've experienced some injuries."
The most significant one was to senior running back Ke'Shun Gant, who missed a large chunk of the regular season with an ankle injury. Thankfully though, the Chargers had a capable replacement in Marcus Hayes. The sophomore was a Mr. Football semifinalist after rushing for 1,614 yards during the regular season (averaging just over 12 per carry) and scoring 19 touchdowns.
Gant has been rounding into shape during the playoffs his return alongside Hayes, running back Codarries Page and quarterback Brock Lomax adds one more weapon for Saturday's game. Covington led the Shelby-Metro area in rushing yards by a wide margin during the regular season, finishing at 334.1 per game.
"You never want to have to deal with that (a player like Gant being injured)," Wheeler said. "But we thought Hayes could be a special player. In the spring Lomax was playing baseball and we really didn't have anybody to take snaps. So we just sort of put him back there to experiment and see what it would be like. And he really moved himself up the ladder. 
"We threw him into the fire and he responded so well that Gant had to work really hard to get back into the line-up. And now being able to have Gant, Hayes and Page (together) ... it's a good situation for us."
TSSAA BlueCross Bowl Class 3A state championship
Match-up: Covington (14-0) vs. Alcoa (14-0)
When and where: Saturday at 3 p.m.; Tucker Stadium on the campus of Tennessee Tech in Cookeville
How to watch: CW30 WLMT-TV will broadcast the game live. Streaming info is available on the TSSAA web site (www.tssaa.org).
Tickets: $12 for school-age children and older. Parking is $10 (cash only).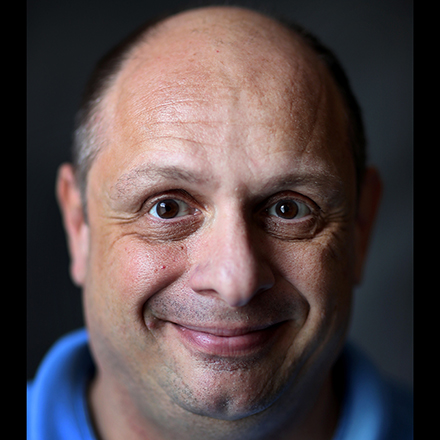 John Varlas
John Varlas is a lifelong Memphian who has covered high school sports in various capacities for over 20 years.
---