Metro
Local coronavirus testing limited with national supply shortages
Jenny Bartlett-Prescott, who is coordinating community testing efforts for the Memphis and Shelby County Joint COVID-19 Task Force, said they are experiencing issues due to increased demand from citizens and a national shortage in testing supplies and labs to process those results.
She said they are not able to expand processing efforts in their labs.
Bartlett-Prescott said processing times for some labs are 3-5 days and even longer in other cases. Shelby County Health Department Director Alisa Haushalter said testing sites are turning results around in 5 to 7 days on average.
Bartlett-Prescott said they will implement potential solutions fairly quickly. She said testing sites are following Centers for Disease Control and Prevention recommendations.
She said the first priority for testing is people with symptoms. Second priority is those with known or close contact (those within 6 feet for 15 minutes) with a known COVID-positive patient.
"There is incredibly limited access for asymptomatic patients," she said.
Bartlett-Prescott asked employers to not require employees to get tested before returning work. She said it's hurting testing capacity. She said once patients clear the appropriate symptomatic period that they should be able to go back to work without receiving another test.
COVID-19 update: pic.twitter.com/IpRtfkiJjl

— City of Memphis (@CityOfMemphis) July 21, 2020

 
Bartlett-Prescott said about 7,000 tests are available through community testing sites each week. That's about two-thirds of testing capacity. 
Haushalter said she is confident in the ability to garner resources to address the supply chain in regards to lab backlog and testing.
The 16,000+ in Shelby County who tested positive are individuals who either tested positive or are probable for coronavirus.
Haushalter said if an individual is tested more than once, they are only counted once if positive.
Haushalter thanked everyone for efforts to reduce transmission locally, specifically on masks. She said if people "mask up," officials are less likely to take actions to restrict businesses.
Shelby County Mayor Lee Harris began the Tuesday task force press briefing by encouraging everyone to "mask up" to help slow the virus' spread.
He said they are working on a "masking up" campaign, but that there is a lot of work to do.
Harris said the latest health directive that mandated masks was absolutely needed.
He said younger people used masks the least during a study, while the older population used them the most. The Latinx population had the lowest mask usage according to the study, Harris said. He said we need younger people and minority communities to use masks more often.
"Mask usage is higher in low transmission areas and mask usage is lower in higher transmission areas," Harris said.
Haushalter said the local transmission rate is 1.12, which she called a "positive" sign.
She said the positivity rate is a sign of continuing community transmission
---
---
On tripwires, Haushalter said they were shared with elected officials last week. Ideally, within the next week we should be able to see those, she said.
She said she plans to meet with mayors to go over revisions later this afternoon.
Haushalter said there is a hospital surge committee that meets every week to determine how they would take action on the matter. Each hospital also has a plan for handling surge capacity, Haushalter said.
On schools reopening, Haushalter said they need to use CDC and other national guidelines and each school has to adjust differently.
She said they are exploring options about more restrictions, including on Beale Street.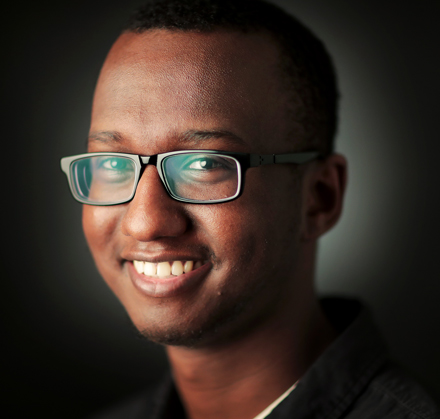 Omer Yusuf
Omer Yusuf covers Bartlett and North Memphis neighborhoods for The Daily Memphian. He also analyzes COVID-19 data each week. Omer is a former Jackson Sun reporter and University of Memphis graduate.
---