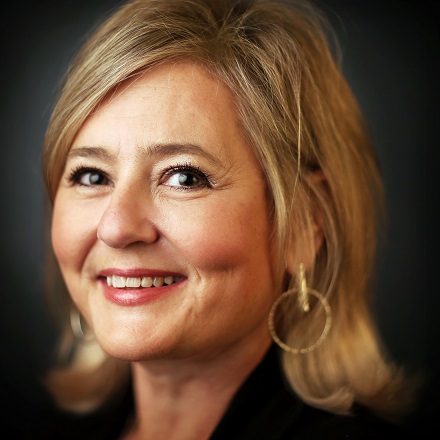 Food Network's 'Big Food Truck Tip' winner takes home $10,000
The Memphis episode of Food Network's "Big Food Truck Tip" aired Wednesday night and viewers found out which of the three featured food trucks received a $10,000 surprise in the tip jar. 
It was Soi No. 9, a popular truck owned by Tim and Mae Vimmonimit, who serve Thai food. Basil chicken and khao soi, a chicken curry served over crisp noodles, beat out the Southern fried chicken taco at El Mero Taco and the Soft Shell Crab BLT at Stanley's Sweet Treat Sweets.
But it wasn't an easy decision, as host Andrew Zimmern said more than once during the show.
"This is the hardest decision I've had to make on this show," he said. "I think it really speaks to the quality of the food truck food in Memphis."
The city showed well. Zimmern stared in Court Square on a Food Truck Thursday, complete with a Bird scooter zipping past in the background. He later went to Levitt Shell where the JD McPherson Band was playing.
When it was time to pay up, Zimmern deposited a wad of cash in the tip jar at Soi No. 9.
"That's lots of money!" Tim Vimmonimit said.
The two other truck owners, Clarissa and Brad Dries at El Mero and Mike Stanley at Stanley's Sweet Treats, each received $1,000.
Miss it? The surprise has been revealed, but you can watch the show and see the city shine when it repeats Sept. 29 at 5:30 p.m. 
Coming up
Beer lovers, head east on Saturday for Collierville BrewFest to get your fill of local and regional beer including Ghost River, Wiseacre, Sweet Water, Flat Hat and plenty more.
The fun starts at 4 p.m. at Carriage Crossing, 4674 Merchants Park Circle, and continues until 7 p.m. Games and live music by Young Petty Thieves are on tap, too. Tickets are $35; $10 for designated drivers. They're available through the Collierville BrewFest event page on Facebook, or directly through Eventbrite.com. You must be 21 to attend. Proceeds benefit Le Bonheur Children's Hospital Foundation.
Speaking of Le Bonheur and in response to questions: There will be no big single event for the Memphis Food & Wine Festival that's been held for the past two years in October. Plans are to bring the festival back next year, but this year the celebration is a series of dinners at restaurants around town over the next few months. Right now, they're all sold out, but if seats become available, I'll let you know.
On Sept. 26, Amerigo, 1239 Ridgeway Road, hosts a Zonin wine dinner. The four-course dinner will be paired with Zonin wines and division manager Bob Visconti will be on hand to answer questions. The dinner starts at 6:30 p.m.; $50 plus tax and tip. Call 901-761-4000 for reservations.
---