Metro
COVID-19 cases, positivity rate rising while hospital capacity tightens locally
The average number of new COVID-19 cases in Shelby County continued to rise during the past two weeks as testing numbers level off and the overall positivity rate trends upward.
Local hospital capacity is also tightening up with acute care staffed beds in the "red" – or above 90% utilization – and intensive care unit (ICU) beds at 88% occupancy, as of 5 p.m. Tuesday.
Utilizations rates for acute care and ICU beds were at 86% on July 6.
From July 8-22, Shelby County averaged 342 new cases and 2,350 test results per day, yielding a 14.6% positivity rate, according to Shelby County Health Department data.
---
---
In this two-week period, the county reported four of its five highest daily increases, with the 700 new cases on July 14 the highest to this point.
From June 24 to July 8, the health department reported an average of 291 new coronavirus cases and 2,314 test results each day with a 12.6% positivity rate. 
Now, only the 442 new cases reported on July 3 is among the top five daily increases – another sign of how rapidly new COVID-19 cases have grown in the Memphis area.
Testing numbers in recent weeks have largely remained stagnant or not grown at nearly the same rate as new cases in Shelby County.
With testing sites at full capacity and local labs backlogged on processing those results, Shelby County is now encouraging only those who are symptomatic or directly exposed to a positive COVID-19 patient to be tested.
That's a significant shift from a few weeks ago when the Memphis and Shelby County joint COVID-19 task force was encouraging patients with even mild symptoms to get tested because capacity was underutilized.
"Now that we are seeing limited access to testing, we now need to prioritize who can be tested and how we schedule people in for tests," said Jenny Bartlett-Prescott, a member of the local COVID-19 task force. "To make sure the people who need it most get it first."
The daily positivity rate exceeded 10% in 26 of the past 28 days in Shelby County. Only on June 28 (9.5%) and July 11 (9.7%) did the rate fall below the 10% threshold local public health experts would like to see.
Shelby County Health Department Director Alisa Haushalter said on multiple occasions a positivity rate above 10% is another indicator of growing community transmission of the virus.
With case growth exceeding the testing growth, the overall positivity rate jumped from 7.4% June 24 to 9.7% on Wednesday.
Overall, Shelby County has reported 17,255 coronavirus cases, 251 deaths and 12,002 recoveries. The number of active cases is 5,002, a 106% increase from 2,429 active cases on June 24.
---
---
A total of 178,572 coronavirus tests have been administered in Shelby County, yielding that 9.7% positivity rate.
Another 84 deaths were reported by the health department in the past 28 days. Of the 251 coronavirus deaths in Shelby County, 29.5% are attributed to outbreaks or clusters at nursing homes.
There are 321 COVID-19 patients and 123 patients under investigation for having the virus in local hospitals as of Tuesday. Those patients represent 33% of ICU patients, and 14% of acute care patients.
The hospital data is reflective of facilities in Shelby, Lauderdale and Tipton counties in Tennessee, Crittenden County in Arkansas, and DeSoto County in Mississippi.
A total of 217 acute care beds and 53 ICU beds are available in area hospitals. While each hospital has surge capacity, hiring additional staff is required for those beds.
The old Commercial Appeal building, 495 Union Ave., has 400 more hospital beds for COVID-19 patients if needed.
Wearing a mask or facial covering, remaining 6 feet apart from other people and washing your hands for at least 20 seconds are several key ways to slow the virus' spread.
The Shelby County Health Department issued a countywide mask mandate through a health directive earlier this month.
"Mask usage is higher in low transmission areas, and mask usage is lower in high transmission areas" said Shelby County Mayor Lee Harris, at a Tuesday press briefing. "That's correlation, not necessarily causation, but we think mask usage will help to reduce the spread and all indicators suggest that is right."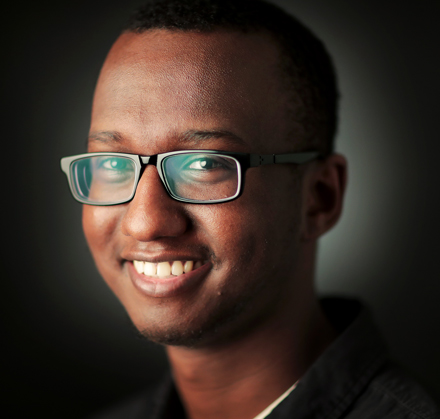 Omer Yusuf
Omer Yusuf covers Bartlett and North Memphis neighborhoods for The Daily Memphian. He also analyzes COVID-19 data each week. Omer is a former Jackson Sun reporter and University of Memphis graduate.
---