Oakland rolls past Whitehaven to win Class 6A state title
COOKEVILLE, Tenn. – Whitehaven football coach Rodney Saulsberry summed up his team's performance in the Class 6A state championship game in one succint sentence.
"We couldn't get out of our own way," he said.
The Tigers couldn't. And whenever it appeared that they might, they found a wall of Oakland defenders in their path. The result was thorough 37-0 victory for the Patriots at the BlueCross Bowl at Tennessee Tech's Tucker Stadium on Thursday.
"We didn't take advantage of our opportunities," said Saulsberry, whose Tigers were bidding to become the first SCIAA school to win three state championships.
"We had some penalties that hurt us. We lost the battle of field position early on and we got behind the sticks ... offensively, we never could get our foothold.
"And it was simple things. And simple things lead to great things."
After a terrific performance in last week's semifinals when they roared back from a 10-point halftime deficit to defeat Ravenwood, 43-24, the Tigers looked like a different team against the Patriots.
Of course Oakland (14-1) had a lot to do with that.
Whitehaven didn't pick up a first down until deep into the third quarter and had just three for the entire game. The Tigers managed just 53 yards on the ground while Oakland harrassed quarterback Keyshawn Harris into a 7 for 23 passing night.
It was the second straight dominating effort for Oakland, which didn't allow Maryville across midfield in a 38-0 last week.
Offensive Most Valuable Player Xavier Myers ran for 107 yards and a touchdown to lead Oakland. The Patriots also got a terrific game from kicker Garrett Taylor, who won the Mr. Football award on Sunday. He kicked three field goals but--more importantly--put every kickoff into the end zone, forcing Whitehaven to start from the 20.
"They're a really good team," said Saulsberry. "But we knew that this game was going to be won up front. We knew it was going to be a physical ballgame ... they were making the effort plays and we needed to make the effort plays."
Whitehaven ends the season 11-4, the first time since 2006 that the Tigers have lost that many in one season. It's the first time Whitehaven has been shut out since falling to Ridgeway, 7-0, on Sept. 10, 2010.
"There were opportunities that we didn't take advantage of and we have to make sure we take advantage of those opportunities," said Saulsberry. "I told (the players) that this game wasn't lost on the field, it was lost in the preparation.
"When you don't prepare properly ... it allows things to creep in. Guys have to understand, everything matters. But we'll live to fight another day."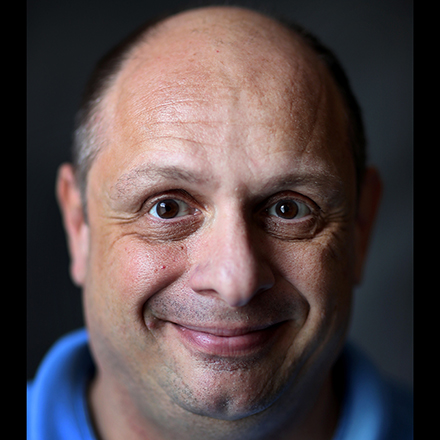 John Varlas
John Varlas is a lifelong Memphian who has covered high school sports in various capacities for over 20 years.
---