Metro
Haushalter: goal is to have 'tripwires' ready tomorrow
Alisa Haushalter, Shelby County Health Department director, said the goal is to have coronavirus tripwires ready by tomorrow afternoon. She said this will be a good way to let the public know that if we reach certain thresholds, actions will be taken.
 She started off Thursday's Memphis and Shelby County Joint COVID-10 Task Force briefing with the 53% daily positivity rate. She cautioned people about looking at the number too closely and reminded that the results come from many days of testing.
---
---
On the positivity rate, Haushalter said we could see more daily rates like today, but said to focus more on specimen date collection and not on the day-to-day info.
---
---
Haushalter said the 273 COVID-19 deaths include both probable and confirmed. She said the positivity rate is over 14% this week, a slight decrease from 16% over the previous week.
She said through the city's and Health Department mandates on masks, usage has increased.
Dr. Jon McCullers with University of Tennessee Health Science Center spoke on school reopenings. He said we have high levels of community transmission, meaning there is no good answer to that question on school reopenings.
He said if children return to school, community spread could rise even more. McCullers also said face-to-face learning is the best way for kids to learn.
"I think both choices may be bad right now," he said.
McCullers said it's incumbent on schools and parents to make individual decisions on school reopenings. He said some schools are likely better suited to reopen.
"An individualized approach is best," he said.
He added that some parents are in a better position to adapt to virtual learning at home.
McCullers said LeBonheur Children's Hospital formed a back-to-school task force a few weeks ago to address this issue. He said they focused on four areas where it could provide medical advice. The first was communication. The second was a desire to have policies and procedures in written form.
The third area is infection prevention, specifically working with the Health Department and other entities to reduce the virus' spread.
McCullers said the final area is adapting to children with special needs and how they can help in that way.
The document is below.
McCullers said it's written more for schools and school administrators, but could be useful info for parents as well. He said the written guidance will be updated as they learn more info.
McCullers said guidelines from the Health Department and LeBonheur are within Centers for Disease Control and Prevention guidelines. He mentioned that 6-feet of distance should be between kids at all times and instructors. He said that people should be wearing masks or facial coverings.
McCullers said it's important for parents to be informed about each school district's plan and be in contact with school officials to get more clarification.
Again, he says each family has to make its own decisions on this issue.
Haushalter said they are waiting on the governor's executive order on contact sports. They plan to issue a more formal statement after they receive the executive order.
McCullers reiterated Haushalter's point. He added with the degree of transmission, it is not safe for sports such as football.
Haushalter said they have evidence from many other communities that the younger population that social settings such as bars are high transmission.
She's explaining the decision on closing bars again. She said they received a lot of feedback after the initial decision and expanded their decision afterwards. She says they will revisit the issue at a later date.
She said she plans to meet with a group of independent owners who sent a letter addressed to her about the decision in the near future.
---
---
Haushalter said Memphis and Shelby County will be in Phase 2 for a while.
Haushalter said they will not "settle" on a set number of contact tracers. She said that number will adjust based on the needs of the community. She said they need about 250 individuals to assist with contact tracing.
She said they are also looking for "barriers" that keep people from isolating. That's part of a contact tracers role as well, she added.
The city has loaned about 60 employees to help with this effort; Health Department and county government employees are also involved. Volunteers and students are also being used as contact tracers currently.
She said they are relying on CARES Act funding to help with these efforts.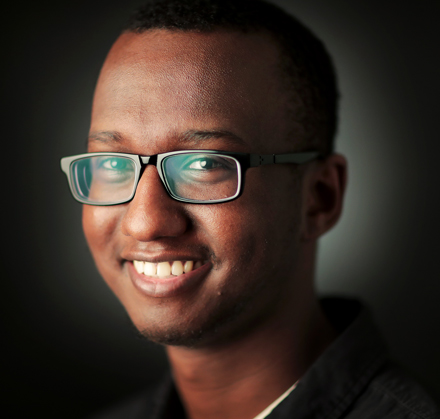 Omer Yusuf
Omer Yusuf covers Bartlett and North Memphis neighborhoods for The Daily Memphian. He also analyzes COVID-19 data each week. Omer is a former Jackson Sun reporter and University of Memphis graduate.
---