Metro
Official: Shelby County seeing positive coronavirus indicators
Dr. Bruce Randolph, Shelby County Health Department health officer, started off Tuesday's Memphis and Shelby County Joint COVID-19 Task Force briefing by saying that officials are beginning to see some positive indicators, mentioning the number of new cases decreasing in recent days.
He also mentioned the positivity rate is also showing somewhat of a downward trend and expects that to continue.
He attributed the positive indicators to increased mask usage and other restrictions put in place.
Randolph said he could not give an exact date on when the tripwires document will be announced.
On the tripwire plan, Randolph said they don't want to create a document that is "black and white." He said it needs to be fluid because the data changes. Randolph said they are looking over the document and how fluid it can be based on the data and being able to respond to the data.
On Gov. Bill Lee's executive order allowing school districts to make decisions on schools and sports, Randolph said schools are not required to permit sports and each can make their own decision. The health department does not approve or disapprove plans, but will offer guidance to schools on those decisions.
"Coronavirus is here, it's not going anywhere soon, there's a risk of being exposed and being infected with it," Randolph said on the message to everyone on in-person school returning soon.
Randolph said when sending a child or teacher to school there's a risk, and what they are trying to do is limit that risk.
Speaking further on schools, Randolph said parents need to pay attention to social distancing and mask usage inside schools as part of their reopening plans. 
He said the health department has a say over the facilities where sports are being held adhering to safety measures outlined in the health directive.
Randolph said the health department tracks information as it relates to cases and contacts in schools like any other situation. He said they haven't decided if they would make that information public.
University of Memphis President David Rudd reiterated that the first 30 days there will be primarily virtual, which was announced last week.
---
---
Rudd said the U of M plans to have small class activity on campus, but will be within local, state and national COVID-19 guidelines.
He said students also remain in housing throughout the pandemic. 
"We've managed that very effectively," Rudd said.
He said they need two to three weeks of positive trend data to alter plans on campus. Rudd said a hybrid model would likely be included as part of the next phase.
Rudd said they are working on thresholds on what the positive trends would be, but again said that there needs to be at least two to three weeks of positive data.
Rudd said U of M is operating at 35-40% density, currently.
Rudd said average coronavirus test turnaround time was seven to 11 days. He said delays of more than a week hurts them significantly.
Randolph said the average length of test turnaround time in Shelby County is currently three days. He said if that holds that would be a tremendous improvement.
On asymptomatic people without direct exposure to coronavirus being able to be tested again, Randolph said that will come as testing capabilities and turnaround times improve.
He said he doesn't want the labs to become overwhelmed again.
On U of M football season, Rudd said the athletic director implemented steps about two weeks ago. He said the American Athletic Conference presidents are meeting tomorrow about football scheduling. He said we should hear an announcement about a football schedule for this season in the coming days.
In closing, Randolph again reiterated the importance of wearing a mask and social distancing.
Randolph said the goal is to maintain as much progress as we can, and still reemphasize the importance of safety measures in place. 
"That's all we have," he said.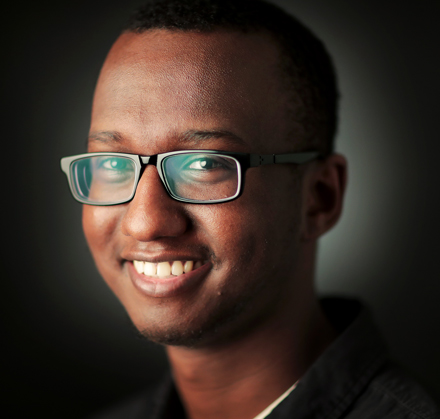 Omer Yusuf
Omer Yusuf covers Bartlett and North Memphis neighborhoods for The Daily Memphian. He also analyzes COVID-19 data each week. Omer is a former Jackson Sun reporter and University of Memphis graduate.
---