Last-ditch drive lifts Alcoa over Covington in 3A championship game
COOKEVILLE, Tenn.--Covington's football team did everything it could to win the first state championship in school history Saturday.
The Chargers kept the clock moving with an effective running game, made clutch defensive plays at several key points and limited the turnovers to just one. But it still wasn't enough.
Mr. Football winner Walker Russell scored on a 1-yard run with 16 seconds as Alcoa claimed the Class 3A championship for the fourth year in a row, 21-14, at Tennessee Tech's Tucker Stadium. It was a rematch of last year's game and the end result was the same for the Chargers, who have now finshed state runner-up six times in school history.
"I'm just sick," said fullback-linebacker Caleb Winfrey. "I don't know what to say. We've worked so hard."
Despite being ranked second in the state behind Alcoa all season long, few observers gave the Chargers (14-1) much of a chance against one of the state's premier powers. But the game was there for the taking, especially in the final minute.
Facing 4th and 7  from the Covington 22, Alcoa lined up for a field goal. The Tornadoes (15-0) showed as if to kick but then went into a shift, drawing the Chargers offside. Alcoa converted on the next play to keep the drive alive and was in the end zone two plays later.
"The game-plan had gone pretty much exactly the way we wanted it to," said Covington coach Marty Wheeler. "We had the ball with seven minutes to go and we didn't capitalize on that drive and then they went 80 yards.
"I've always said it comes down to who plays better on third down and they played better on third down."
Covington's only turnover set up a 64-yard drive for Alcoa that ended with Ahmauud Sankey's 10-yard touchdown late in the first quarter. The Chargers responded on their next possession as Brock Lomax connected with Codarries Page for a 29-yard score.
Russell hit Sankey, the game's most valubale player, with a 13-yard score that put Alcoa back on top midway through the third. Covington responded with a 16-play, 80-drive to tie it, Lomax going in from the 4.
"We just couldn't get it done," said Lomax, who started all four years at quarterback end finished with 114 total yards. "We had our opportunities but we just couldn't pull through."
"That guy's a winner," said Wheeler of his quarterback. "And he's been a winner since Day 1 ... but you could say that for a lot of our kids.
"I'm really at loss for words for once. I'm just hurting for our kids and our community."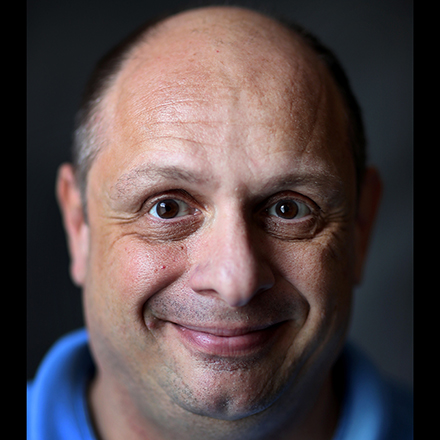 John Varlas
John Varlas is a lifelong Memphian who has covered high school sports in various capacities for over 20 years.
---