Sesame Street in Communities picks Memphis for early-childhood partnership
For the past three generations, Sesame Street has been helping children get a head start on their education, becoming a cultural staple along the way.
So, it wasn't surprising that, even in a room full of politicians and corporate executives, everyone got excited when a certain six-foot Muppet entered the room.
However, Elmo wasn't just in town to shake hands on Tuesday, Dec. 4; he was here to announce a new collaboration between the Sesame Workshop, ACE Awareness Foundation and Porter-Leath that aims to provide more resources to local families in need.
"We are really committed at Shelby County government to pre-K education," Shelby County Mayor Lee Harris said. "We're working really hard right now to implement a plan to make sure that every child, regardless of their income, has access to a pre-K program."
Known as Sesame Street in Communities, the early-childhood initiative works by partnering Sesame Workshop, the non-profit organization behind the Sesame Street series, with area nonprofits to bolster a community's existing efforts to improve the early lives of at-risk youth.
Memphis joins Camden, New Jersey; Kansas City, Kansas; Los Angeles; Leland and Indianola, Mississippi; and Guilford and Transylvania counties in North Carolina as Sesame Street partner communities.   
"I want to emphasize that we did not pick Memphis, we are partners with Memphis," said Jeanette Betancourt, senior vice president of U.S. Social Impact for Sesame Workshop.
Betancourt said the goal of Sesame Street in Communities is simply to "Sesamatize" the work local childhood-development organizations are already doing in their communities.
"The reason that we chose and collaborated together with Memphis is because of such programs as ACE Awareness Foundation, led by Dr. Wilson(-Simmons) as well as Porter-Leath, led by Mr. Sean Lee," Betancourt said. "With these partnerships, we avail resources so that they become a part of the fabric of the program."
In Memphis, Sesame Street in Communities will be integrated into ACE Awareness Foundation and Porter-Leath's programming, in-person events and training.
Though he admitted being more of a Cookie Monster fan growing up, Porter-Leath president Lee called the partnership a privilege.
"Our vision here is to be the leader in early childhood, and what could be better than to have the national leader in early childhood," Lee said.
Additionally, Sesame Street in Communities will provide virtual courses, webinars and videos for area children and families, which will be available for free in both English and Spanish at www.sesamestreetincommunities.org.  
"All you have to do is say 'Sesame Street' and people start to smile," ACE Awareness Foundation executive director Renee Wilson-Simmons said. "So, when I tell folks here in Memphis that Sesame Street is coming here, the smile gets even wider."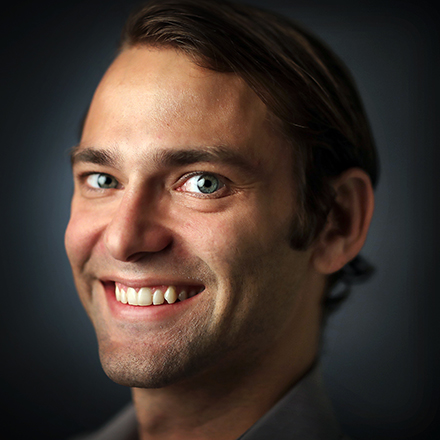 Patrick Lantrip
Patrick Lantrip is an award-winning writer, photographer and videographer based in Memphis, Tennessee. When not exploring the outdoors, Patrick enjoys spending time with his daughter, Anna.
---