Metro
Shelby County's new COVID-19 cases declining ahead of Labor Day weekend
Shelby County's COVID-19 new cases continue to decline ahead of Labor Day Weekend – another potential turning point in the pandemic – according to the latest data available. 
The positivity rate of coronavirus tests reported by the Shelby County Health Department over the past two weeks decreased by 1.6 percent from the preceding two-week period. The number of COVID-19 patients in Memphis-area hospitals also dropped during that same time frame.
Local health officials are waiting for this progress to continue at least two more weeks after Labor Day weekend before making any changes to the current health directive that closes bars and limited-service restaurants.
The reason for the two-week wait is because that's the incubation period for the coronavirus, said Dr. Bruce Randolph, Shelby County Health Department health officer. Following the July Fourth weekend, Shelby County recorded a significant increase in new cases and coronavirus hospitalizations.
---
---
"Looking at the numbers, we're making great progress," Randolph said at a Thursday briefing. "We're not where we want to be, but we're headed there. This weekend we will be having a (University of Memphis) football game, Monday is Labor Day holiday and we've already resumed school. These are three potentially challenging events that could increase our transmission."
"But it could also show that the safety measures we have in place work, and we don't experience any increased numbers as a result of these events," Randolph continued. "Therefore, we could continue to move forward."
From August 22 to Saturday, the health department reported an average of 146 new cases a day and 1,466 test results a day yielding a 10% positivity rate.
While testing numbers have fallen off significantly from July and August, the 10% positivity rate declined by 1.6 percentage points compared to the previous two-week period, a positive sign.
In that preceding two-week period, Shelby County recorded an average of 203 new cases and 1,745 test results each day with a positivity rate of 11.6%.
Overall, Shelby County reports 28,067 coronavirus cases from 261,722 tests performed yielding a 10.7% positivity rate.
Of those 28,067 cases, 25,299 are inactive cases, 2,374 are active cases and 394 resulted in death. The number of active cases has declined significantly from 28 days ago when the total was 4,444.
Symptoms for coronavirus include, but are not limited to, fever or chills, cough, fatigue and shortness of breath, according to Centers for Disease Control and Prevention guidelines.
Wearing a mask or facial covering, remaining 6 feet apart from other people and washing your hands for at least 20 seconds are several keys to slowing the virus' spread.
---
---
"In general, take all the precautions you can to make it less likely you become infected with COVID-19 and less likely if you are infected you can transmit that virus to other people," Shelby County Health Department epidemiologist David Sweat said.
Memphis-area hospital capacity is similar to what it was two weeks ago, but the number of COVID-19 patients has decreased.
Local hospital acute care utilization is at 90%, as of 5 p.m. Friday, according to Tennessee's Health Resource Tracking System. Intensive care unit bed occupancy is at 86%, according to the same data.
Currently, those who are COVID-positive or awaiting test results represent 9% of acute care patients, while 25% of ICU patients are COVID-positive or are under investigation for having the virus.
Two weeks ago, Memphis-area hospitals were at 91% acute care bed utilization and 86% ICU bed occupancy.
The total number of COVID-19 patients in local hospitals is 228, 44 fewer patients than two weeks ago. Though coronavirus hospitalizations have historically fluctuated day-to-day. 
Hospital data is reflective of facilities in Shelby, Lauderdale and Tipton counties in Tennessee, Crittenden County in Arkansas, and DeSoto County in Mississippi.
Of the 394 deaths in Shelby County, the average age of death is 74, with fatalities ranging from 13 to 100. African Americans represent 60% of COVID-19 deaths in Shelby County despite making up 52% of the population.
The infection rate in Shelby County is 0.88, according to COVID Act Now. That means one positive patient is infecting less than one person, another indicator that community transmission is currently lessening.
Tennessee Department of Health reported an increase of 1,765 cases since Friday, bringing the total to 162,362. There were 25 additional deaths, bringing the total to 1,862.
But coronavirus-related hospitalizations are down to 846, a drop of 19 since Friday.
A total of 2,306,032 COVID-19 tests have been administered in Tennessee, an increase of 26,997 since Friday.
Editor's Note: The Daily Memphian is making our coronavirus coverage accessible to all readers — no subscription needed. Our journalists continue to work around the clock to provide you with the extensive coverage you need; if you can subscribe, please do.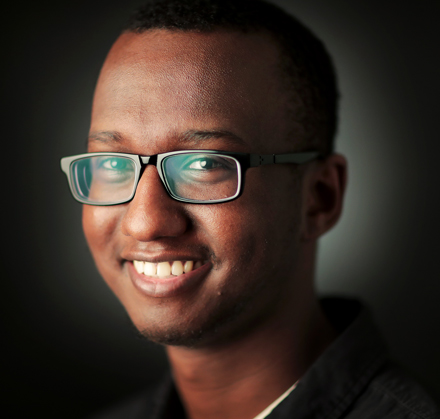 Omer Yusuf
Omer Yusuf covers Binghampton, Frayser, North Memphis and Raleigh for The Daily Memphian. Omer previously covered county government. He is also a former reporter at The Jackson Sun and a University of Memphis graduate.
---