Gary Williams, beloved chef at DeJavu, dies at 56
Gary Williams, one of the city's favorite chefs, beloved by notable Memphians and the workaday people who jockeyed for a table in his tiny Creole soul food restaurant on Florida Street, died on Dec. 5 of a heart attack.
Mr. Williams came to Memphis in 2008, born and raised in New Orleans. He and his family owned and operated Mama Gamble's Kitchen in his native city, closed it after Hurricane Katrina, and Mr. Williams, 56, spent a few years cooking in Las Vegas before he ended up here. He kept the cellphone number with the Las Vegas area code for the rest of his life, but Memphis was the city that held his heart.
"Things were doing well with DejaVu, everything was good," said Williams' friend Phillip Ashley Rix. "We'd talk all time, he was like a big brother and we were always joking around. We were planning on doing a little cookie competition after the holidays, just a fun thing."
News of Mr. Williams' death started trickling out on Facebook late Wednesday night.
"I'm thankful for all those Facebook posts," said Rondell Williams, Mr. Williams' son who also worked at the restaurant."I'm so proud of him, seeing how he affected people."
Like Mr. Williams, the little spot on Florida was big in spirit, its half-dozen or so tables full for lunch every day as people traveled from all over the city to eat a bowl of gumbo (the best in town, and Mr. Williams promised it could be made in 30 minutes), his crawfish etouffee, fried chicken, greens and his vegan food, too. Within two years, he opened a second place at Ridgeway and Winchester, but closed it after the church that owned it nixed alcohol sales.
---
JENNIFER BIGGS: Gary Williams does it again: Krewe of DeJavu is familiar fare
---
In 2013 he opened a much larger place on South Main and continued for a time to run it and Florida Street. But his health was suffering; he had diabetes and had two strokes within two years. Following his doctor's advice, he closed Florida Street in 2014.
In May, he reopened there under the name Krewe of DeJavu and as the chef, not the owner. Mr. Williams was clear that he wanted to cook, not to run a business, and investors allowed him to stay in the kitchen and away from the bookkeeping that he readily admitted was best left to someone else.
"He was a great man," Rondell Williams said. "He would give you the shirt off his back. He was all about giving. You came to him hungry, you were definitely going to leave full, whatever that hunger was. That was my dad. He brought us up to be giving and to be grateful. And as he always said, he never met a stranger."
"I'll never forget meeting Gary. I met him at Lit and we started talking," said Kelly English, chef/owner of Restaurant Iris and The Second Line. "He was such a good guy. He did so much all across the community. He never knew how to say no, even at his own expense. Being two chefs from New Orleans in Memphis, we had a real connection and I'll miss him."
In November, he cooked at Taste of the Boulevard at Mississippi Boulevard Christian Church, headlining the celebrity chefs who joined the men's ministry for the annual fundraiser. Even among all the chefs and good home cooks, Williams' fried catfish with grits and bayou sauce commanded a long line. In typical fun fashion, he predicted a win in his first year to compete (Nicholas Patterson took the win with deep fried ribs). Rix was also one of the chefs.
---
JENNIFER BIGGS: Taste of the Boulevard brings out the crowd
---
"Gary had a big heart," he said. "My phone has been blowing up. This is just hard to believe."
Brian Harris is the organizer of Taste of the Boulevard.
"When he came to Memphis we instantly became friends because everyone talked about his restaurant when he opened," Harris said. "So I started as a customer but we built a friendship. He loved the city of Memphis and he loved people and he had the ability to connect with all people."
They talked on Tuesday, after the wife of a mutual friend died.
"Gary called me at 9:30 in the morning and I remember the time because I was headed into a meeting, but I answered because it was him. He said 'Brian, I'm in shock about pastor Brown's wife. I want to do the food for her funeral for them,' so we talked about that and he said, 'We have to stick together and do for each other.' I said, 'Yes, we do,' and he said, 'I love you, brother.' That was the last time we talked."
Funeral arrangements are unknown but we will update as information becomes available. Mr. Williams is survived by his wife, Toni Williams of Memphis; daughter Sherita Williams of Mobile; son and daughter-in-law Michael Williams and Resha Williams of Houston; son Rondell Williams and daughter-in-law Crystal Williams of Memphis; and seven grandchildren.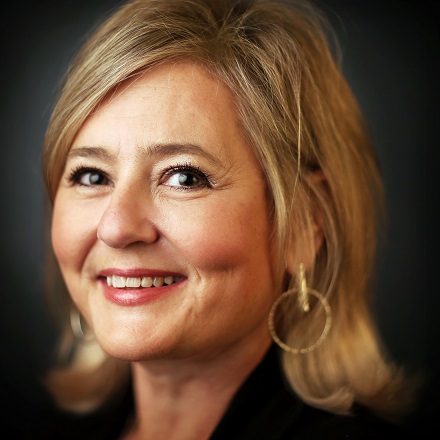 Jennifer Biggs
Jennifer Biggs is a native Memphian and veteran food writer and journalist who covers all things food, dining and spirits related for The Daily Memphian.
---