Krewe of DeJavu draws big crowd for 'Chef Gary'
On Friday Krewe of DeJavu was packed with friends out to pay their respects to Gary Williams and to provide a boost for his family in a time of need.
Williams, the former owner of DeJavu Restaurant and the chef of Krewe of DeJavu, died Dec. 5 at age 56. Originally from New Orleans, he moved to Memphis and opened his first restaurant in 2008 in the Florida Street location where Krewe of DeJavu is today.
The gumbo and crawfish etouffee were coming out of the kitchen as fast as it could be served. Hot sausage po' boys, fried catfish and red beans and rice, too. Server Toni Williams, Gary's niece, navigated through the packed house with plates close to her.
"Hot! Hot!" she called. "Hot food coming through!"
The small restaurant seats about 25, but it was standing room only as folks milled around to get food to go and visited with others as they waited for food or an open table. There was a lot of hugging, a bit of sadness but also the warmth and comfort of companionship as people talked about the friend they miss.
---
JENNIFER BIGGS: Gary Williams, beloved chef at DeJavu, dies at 56
---
The family plans to keep it open, certainly for now. On Friday, friends Brian Harris and Phillip Ashley Rix organized a fundraiser for folks to come eat and to tip generously to a fund to help cover funeral expenses and keep the restaurant going.
"We just found out that his life insurance had been cancelled because of his health," Rondell Williams said of his father. "Having people come out to help like this shows how good this city is."
Kelly English was there. Elizabeth Blondis of Central BBQ, too. Rix and Harris, of course, and Tawanda Pirtle, co-owner of Jack Pirtle's Chicken.
"I'm ashamed of myself today," Pirtle said. "I've been meaning to come here for the last month and I didn't do it. So I'm here today and it's too late."
Like everyone in the restaurant, she had only good things to say about Williams.
"He was just great. He would do whatever I asked him to do, even if I called him the night before and said I needed the food truck," she said. "That's how he was."
Barry Lichterman, sharing a table with strangers who became friends, told of first meeting Williams. He'd read about the original DeJavu in the in-flight American Airlines magazine. When he returned from his trip to New York, he went to check it out.
"I walked in and said, 'You've got a lot of nerve, opening this place without letting me know,'" he said. "Gary played along. I said 'Do you know who I am?' and he said 'Yeah, you're important.' We became great friends and when we opened the (Levitt) Shell and needed food vendors and later food trucks, Gary never hesitated. People would come there just to see him.
"He was larger than life."
Jeri Williams, who is not related to the family, said, she loved Gary and would spend all the time she could with him.
"Gary had my heart," she said. "He had everyone's heart. We all thought he was our best friend."
Lichterman agreed.
"The last person I remember like that was Thomas Boggs," he said of the late Huey's patriarch. "Everyone thought they were his best friend, too."
Funeral arrangements are still incomplete, but plans are being made for a second line procession in Williams' honor, and the family will decide whether his final resting place will be in Memphis or his hometown of New Orleans. Regardless, there will be a service in Memphis, Rondell Williams said.
"My dad loved this city, and everyone is showing us how much this city loved him."
A GoFundMe account will be set up to help the family with funeral expenses and to help continue to operate the restaurant. It's not live yet, but the link will be on Gary Williams' Facebook page, which is facebook.com/chefgary.williams.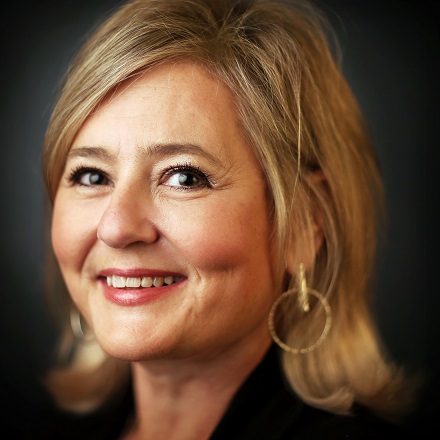 Jennifer Biggs
Jennifer Biggs is a native Memphian and veteran food writer and journalist who covers all things food, dining and spirits related for The Daily Memphian.
---