Metro
Health Dept.: 'We have not canceled Halloween'
At Tuesday's Memphis and Shelby County Joint COVID-19 Task Force briefing, Shelby County Health Department Director Alisa Haushalter said the agency has not canceled Halloween, but it wants people to make choices to reduce coronavirus transmission.
"If you choose to trick or treat, keep it to a family unit and make sure there is social distancing," Haushalter said.
Those distributing candy should limit the number of people who touch it and ensure they are individually wrapped, she added.
The Current State of Coronavirus
Health Department Deputy Director David Sweat said there have been 34,850 local cases since March 5; 342 new cases today. We've had 841 new cases reported to us in the last three days. The three-day average is 280 cases per day.
"The fall increase of COVID-19 disease has reached Shelby County," Sweat said. He mentioned this trend is occurring nationally as well.
---
---
Sweat said some of the trends from new cases includes those going to restaurants, employment clusters, going to gatherings. "It's not one single thing," Sweat said.
He said they haven't noticed an immediate impact from flu season yet, but encouraged all to get the flu shot before the season really gets going.
Also you can have more than one virus at a time. "That can absolutely increase your risk for bad outcomes," Sweat said.
Sweat said Arlington, Millington, East Memphis, Bartlett are among the highest areas transmission, currently.
The test positivity rate is about 6% right now, an increase of 5.1% from about two weeks ago.
Two hundred and thirty eight people are hospitalized with COVID-19 as of this morning; 78 in intensive care. There are 554 reported deaths. Shelby County is averaging two COVID deaths per day.
Haushalter said hospital capacity is being strained.
She said that's not only because of Shelby County, but rural counties as well coming to use our hospital systems.
Sweat says they can't tell us the percentage of hospital capacity between those in Shelby County and those outside of the county.
Haushalter said there is still significant testing capacity that is being underutilized. Those who feel the need to be tested, reach out for information. There is no charge for testing.
Haushalter said Tennessee is considered in the "red zone" meaning there are more than 100 cases per 100,000 people, the 16th highest rate in the country and the 11th highest positivity rate in the U.S.
"We are at a very significant moment in time, we have to do everything we can to reduce transmission," she said.
Masks and Mandates
Haushalter encouraged masking everywhere you go. She also said people should get the flu vaccine in addition to social distancing and hand washing.
---
---
On the White House report saying Tennessee should issue a mask mandate, Haushalter said elected officials will make choices based on their judgements. She says the more is done to reduce spread, the more likely that occurs.
Haushalter said we are in a place where individual choices are going to make the difference. She said they can do county-wide initiatives, but there is transmission in small gatherings and businesses.
Haushalter said she is not asking the state to issue a mandate. Those types of requests would come from other elected officials. She reiterated that the more people who mask the better. She said they are trying to use evidence to show the pre-policy locally numbers went from 50% of people masking within a week to 10 days up to 90%.
"Policies do work," she said.
Sweat said they are concerned about getting everybody to recommit to wearing a mask all the time, when not at home.
Sweat said they can have a mask mandate, but people have to comply voluntarily with it.
"We've done it before, the problem is we lost our focus," Sweat said.
Our Faithful Comeback Grant
Shelby County Mayor Lee Harris announced a grant program to help small faith-based organizations: "Our Faith Comeback."
Dominique Winfrey, COVID-19 program coordinator said, "Faith has been a driving force for most people in their lives."
She said these organizations serve those who are the most vulnerable whether they are immigrants or in poverty.
She said when COVID-19 hit, many of these organizations closed their doors to help slow the spread of the coronavirus.
Winfrey said a lot of these organizations took a hit for not being able to stay in touch with their congregants. She pointed to a study that showed most small religious organizations received $80 to $100 per member each month.
Seven months in, many of these organizations do not feel comfortable enough to open their doors, she said. Through live-streaming, it creates an opportunity for those to tune in at home. For the grant, $150,000 in CARES funding has been set aside. Organizations can also apply for a $1,500 personal protective equipment (PPE) grant. 
Applications will be accepted here.
Shelby County Commissioner Eddie Jones thanked Mayor Harris for getting involved to make the grant happen. "Being a man of faith, I do understand the difficulties smaller churches are going through," Jones said.
Jones said it's much needed to continue your services or if you need PPE that you follow the health standards recommended. He said the grant applies to organizations with 100 members or less. It applies to all types of faith-based groups.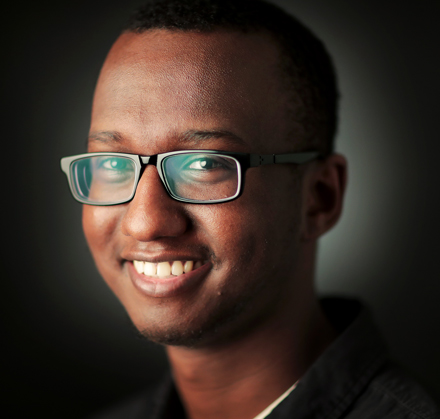 Omer Yusuf
Omer Yusuf covers Bartlett and North Memphis neighborhoods for The Daily Memphian. He also analyzes COVID-19 data each week. Omer is a former Jackson Sun reporter and University of Memphis graduate.
---