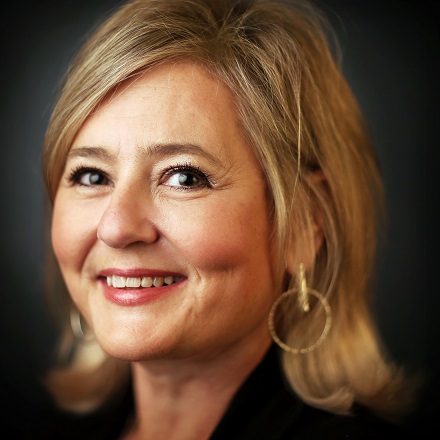 Biggs: Students writing BBQ book want your help
Last week I sat before a panel of panel of young women from Middle College High School at Christian Brothers University and the tables were turned, as they peppered me with a series of questions about Memphis barbecue. The class of 2022 is writing a book about the history of the city's most revered food and I was one of several folks they interviewed.
As always the case when I speak before students, I ended up following a headliner. I remember speaking to a class at Colonial Middle School years ago and as I was walking in, former Commercial Appeal editor Angus McEachran was walking out. "I got 'em warmed up," he said.
This time I followed Jim Neely, the elder statesman of Memphis barbecue. What can you do when you speak behind someone larger than life? Not much but answer the questions. The ace I held was that I promised I would share the questions with readers and ask you to answer them, too. So here they are. Answer these questions and send them, along with your name and phone number, to stephenshj@scsk12.org. (You can also click this link to a Google document: https://goo.gl/forms/F4Q1Q3ITM4pFTGeA3). The book will be out in the spring and I'll let you know more about it when it's ready.
Here are the questions:
How were you first introduced to barbecue?
Tell us your knowledge of the history of Memphis barbecue in your own words.
In your opinion, how has Memphis barbecue changed or evolved over the recent decades?
What makes Memphis barbecue unique?
How has Memphis barbecue impacted the city and the culture of Memphis?
What is your personal favorite barbecued meat? Your least favorite? Why?
What are the most highly acclaimed barbecue restaurants in Memphis?
What are a few of your personal favorite Memphis barbecue restaurants and why?
Are you aware of the distance abroad Memphis barbecue has reached?
Share a special memory that included Memphis barbecue.
And there was a bonus question: If there was a day set aside to celebrate Memphis barbecue, what would you say the day should include? I'll give you my answer to that one: It should be May 1, the first day of Memphis in May, and barbecue restaurants should offer specials for breakfast, lunch and dinner. It should be a day for folks to eat barbecue all day long.
This week
You know by now of the sad passing of Gary Williams of DeJavu and Krewe of DeJavu, who died last week at age 56. On Dec. 11, folks will gather at Growlers, 1911 Poplar, to honor him at a fundraiser for his family. Purchase a $10 ticket at ticketweb.com for Gary Williams: A Celebration of Life, which will go to the family's GoFundMe account. A percentage of food and drink sales will also be donated, you can donate more, and you can also go to Williams' Facebook page at facebook.com/chefgary.williams to get to the GoFundMe page. And remember, Krewe of DeJavu, 936 Florida, will be open for lunch and taking donations there, too.
---
Jennifer Biggs: Gary Williams, beloved chef at DeJavu, dies at 56
Jennifer Biggs: Krewe of DeJavu draws big crowd for 'Chef Gary'
---
On Dec. 15, Hudson and Saleeby will play in their old haunt for one night only. The duo used to play at Jim's Place on Wednesdays, and now the space at 518 Perkins Ext. is occupied by Strano by Chef Josh and they're back. Music starts at 7 p.m. in the bar.
Also on Dec. 15, Regina's Cajun Kitchen, 60 N. Main, hosts a Cajun Christmas buffet with food such as ham, roast, Cornish hen, gumbo, greens, yams, stuffed bell peppers and more, including pralines and praline cake. Buffet is $35 for adults, $18 for children 6-13 and one child 5-younger eats free with a paying adult. Call 901-730-0384 for more information.
Our last Bigg Friday Lunch of 2018 is Dec. 21 at P.O. Press Public House & Provisions, 148 North Main in Coillierville. We'll meet at noon and enjoy a leisurely lunch at a restaurant I promise you'll love. To start, we'll have an arugula salad with burnt citrus vinaigrette and a duck fat biscuit, plus corn mash with cheek bacon, onion oil and a market vegetable (one of the best things I've eaten all year). For a main course, you'll get a choice of local beef with carrot, potatoes and jus or redfish with bok choy and a miso-curry sauce. There's also a choice of dessert, but these change and chef/co-owner Jimmy Gentry isn't sure what they'll be yet. Want to join us? Email me at jbiggs@dailymemphian.com and I'll send you a link to pay $25.85 (which includes tax and tip but no alcohol should you decide to have a drink). When you pay, your spot is reserved. I'm really looking forward to this meal!
---