ZeroTo510 builds on Memphis' ecosystem in medical devices
With more than 45 medical device companies based in the area, Memphis Bioworks Foundation and its ZeroTo510 business accelerator are building on successes to cultivate medical startups and help them thrive in Memphis.
The nonprofit Memphis Bioworks was formed in 2001 to build on the city's expertise in life sciences and medical devices.
"The best way to build on your strengths is building on the ecosystem that we have in Memphis, and our ecosystem in medical devices is very strong," said Steve Bares, executive director of Memphis Bioworks.
The mission of ZeroTo510 is to help startups assess the viability of their product and get their ideas put into motion. Roughly 75 teams of startup principals from across the country apply for the 100-day accelerator program each year that runs from May through August.
Applications for the next cohort of startups are being accepted through March 25, 2019.
Teams accepted into the program receive mentoring and guidance from industry experts as well as a $50,000 grant from Innova, a pre-seed and early-stage venture capital partner with ZeroTo510.
"ZeroTo510 recruits medical device teams from around the country, typically from universities that have strong biomechanical engineering programs like Vanderbilt, Georgia Tech, Washington University and Duke University," said Chris West, president of ZeroTo510. "We screen through those applications along with our venture capital partners."
The ZeroTo510 medical device accelerator graduated its seventh cohort during the summer of 2018. To date, 27 companies have been through the accelerator, and more than $15 million in seed and follow-on investments have been attracted.
"So far, 30 teams have gone through ZeroTo510," West said. "Six of those have achieved FDA clearance, and we think we will have another two or three that get FDA clearance in 2019. For really early-stage medical device innovation, this is a fantastic success rate."
While ZeroTo510 is an incubator for a specific period of time, the companies that are established receive assistance well beyond the 12-week program. Most recently, two program graduates, SOMAVAC Medical Solutions and SweetBio, have closed major funding rounds; SOMAVAC also recently received its FDA clearance.
"Typically, it takes two to three years from the time they have an idea until when they're able to complete all the testing necessary to get FDA clearance," West said. "It's a long, tedious process. You can't just google the answer to all the questions. You need experts who have done this their entire careers to answer their specific questions about their products."
Esra Roan, CEO of SOMAVAC, went through the ZeroTo510 program in 2016. She and her co-founder, Josh Herwig, are nearing the launch of their product, a device to help patients address fluid build-up more easily and discreetly after surgeries such as mastectomies or hernia repairs.
"We graduated from ZeroTo510 in August 2016, and they were able to support us in getting in front of investors," Roan said. "We were able to close on about $725,000 by April of 2017. The program helps you get through this early stage of development when things are ambiguous."
Another more recent graduate is Idicula Matthew, co-founder and CEO of Hera Health, which is developing an innovative biodegradable drug delivery implant.
"For Hera Health, we were able to achieve quite a lot within a short period at ZeroTo510," Matthew said. "We were able to solidify our intellectual property, patent technology and more. The program was huge in identifying the market and our niche in the marketplace and start our submission process to the FDA. We're humbled to be part of the program and the Memphis ecosystem."
---
ELLE PERRY: Hera Health Solutions developing biodegradable drug delivery implants, starting with contraception
---
The Greater Memphis Medical Device Council reports that there are 6,500 people in Shelby County who work in the medical device industry, accounting for $3 billion per year in revenues.
"Because we have an ecosystem that's strong in medical devices, we want these graduates to stay in Memphis and thrive in Memphis," West said. "One of the success factors for our program is that we tap into the medical device ecosystem to help teach or train teams through the summer."
ZeroTo510 has, for the fourth consecutive year, been awarded a Silver ranking by the Seed Accelerator Rankings Project. The ranking identifies ZeroTo510 as one of the Top 25 accelerators in the country.
"We're set up to build off of what Memphis does well," West said. "There are three places that are hubs for the medical device industry in the country, one being Memphis. ZeroTo510 builds off that expertise."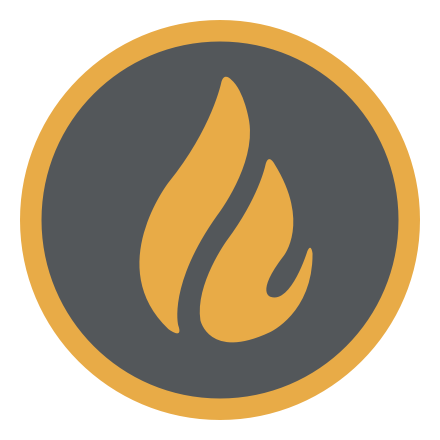 Christin Yates
Christin Yates is a native Memphian who has worked in PR and copywriting for a decade. She earned her B.S. in public relations and M.S. in mass communications from Murray State University.
---