Germantown Municipal School District tightening its transfer policies Tuesday
Germantown Municipal School District is tightening its transfer policies ahead of the 2019-2020 school year with the final decision on the amended criteria set for the Board of Education meeting Tuesday.
If approved by the suburban school board, the new policy would go into effect immediately.
Previously, if transfer status was granted, children could attend the school until an exit year ­­­– 5th grade, 8th grade or high school graduation. All transfers within Germantown and from outside the district must reapply for the 2019-20 school year.
In future school years, transfer status will not be guaranteed. The amended policy says "grade bands will be evaluated yearly," and if issues of student capacity and staffing issues arise, the district may not allow as many transfers. Each year the district will notify parents and guardians of their transfer status by June 6.
The amendments affect students who transfer within Germantown and from outside the suburb.
In August, the board voted to redraw the district's school boundaries to shift students to Forest Hill Elementary School when it opens.
"Because we are changing school zones and boundaries, it changes the number of seats available at each school," GMSD superintendent Jason Manuel said of the policy.
Transfer applications will continue to be offered the second semester of each year, but if there are more seats than students, the seats will be awarded through priority. A lottery system will only be used if there are more seats than students in a certain priority level outlined in the policy.
Students who transfer from outside the district will have the highest priority if they are the child of a district employee. The second-highest priority is for students enrolled in one of the district's academies. Students currently enrolled will receive priority based on the number of years they have attended the school. Remaining priorities are if the student has a sibling enrolled in GMSD. The rest of the priority order is city employees who prefer GMSD, children outside of Germantown within Shelby County, in-state children from outside Shelby County and then children out of state.
Enrollment priorities for students transferring within the district are children of GMSD employees, students currently enrolled in the school, students whose school changes due to rezoning and then students who have siblings attending the non-zoned school by transfer status. Intra-district transfers will be given priority over students outside Germantown.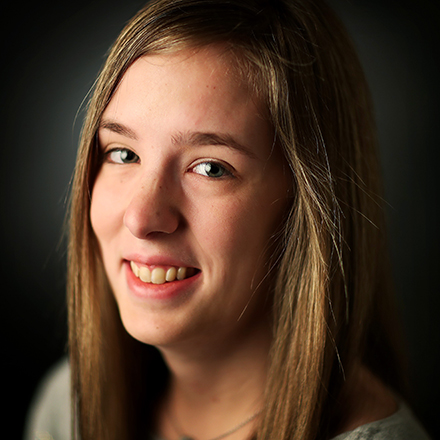 Abigail Warren
Abigail Warren is a lifelong resident of Shelby County and a May 2018 graduate of the University of Memphis. She has worked for several local publications and has covered Germantown since May 2018.
---