Update
Metro
Mortuary/funeral workers can start getting COVID-19 vaccine
Beginning Thursday, Dec. 31, at noon, funeral workers could begin getting inoculated at COVID-19 vaccine sites along with workers in the 1a1 group that includes first responders, medical staff and long-term care facility employees.
In addition to funeral employees, those ages 75 and above will also likely be allowed to sign up for vaccinations shortly after the new year, said Alisa Haushalter, Shelby County Health Department director.
The category groups were created in collaboration with the state Department of Health, which upgraded those 75 and older on its priority list Wednesday, Dec. 30. The Shelby County Health Department will release more information on the registration process for them at a later date, according to a spokesperson.
---
---
"It is fluid," Haushalter said. "We are still vaccinating category 1a1, but we know we have some open slots, so we made a decision those who are in category 1a2 that work in the mortuary sciences industry can come forward for vaccine."
While there has been a slower pace than anticipated with vaccine distribution nationwide, it's not reflected in Shelby County, Haushalter said. The Health Department has distributed the first vaccine dose to more than 3,700 people this week and health care systems are using all vaccine made available to them, she said.
Currently, the Health Department is offering vaccinations at two sites, Lindenwood Christian Church drive-thru site, 2400 Union Ave., and its location at 1826 Sycamore View Road.
Due to the possibility of inclement weather, the Lindenwood site will be closed Friday, Jan. 1. Those scheduled to have vaccinations at the drive-thru site will be able to have them inside the Health Department building on Sycamore View.
There have been several reported instances of people being able to get vaccinated even if they don't fit the current priority group, something Dr. Jeff Warren, a member of the local COVID-19 task force, called "an error" on Wednesday.
Haushalter said the Health Department is encouraging people to respect the priority groups in place, and to wait until it's their turn.
---
---
"I want to assure the public that we adhere to all guidance the state of Tennessee gave us in providing the vaccine to us," Haushalter said. "What we do know happened is individuals got on social media and began to say the pods were opened when in fact they were not. Then we began to turn people away."
Another goal for the Health Department is ensuring equitable access to the vaccine. That will likely mean sites in different parts of the county, Haushalter said.
With Shelby being the largest county in the state, it will likely be in priority categories for longer periods of time, she added.
City of Memphis Chief Operating Officer Doug McGowen said countywide vaccine distribution will likely take a majority of 2021. There are about 50,000 health care workers and 6,000 first responders locally, he said. 
"I realize there is urgency and interest in everyone to get a vaccine, but please give the Health Department time to get through 1a1," McGowen said. "It's going to take us awhile to get through this group."
New Year's Holiday
Health officer Dr. Bruce Randolph reiterated to restaurants and businesses they are required to close at 10 p.m., as part of Health Directive No. 16, and New Year's Eve is no exception.
"That is in violation of the health directive, and we will be out patrolling to the best of our ability to make sure you are not operating beyond 10 in violation of the health directive," Randolph said.
He asked citizens to stay home as much as possible in the next three weeks and to avoid crowds.
For those that do not adhere to his advice, act like you are already infected with coronavirus, quarantine, get tested and avoid being around those who are vulnerable, Randolph said.
The Health Department wants to focus on helping businesses adhere to the health directive, but will close businesses that are not complying with it if necessary.
"We only close when we absolutely have to," he said.
Coronavirus Cases
While new coronavirus case numbers were down earlier in the week, that was due to less testing over Christmas, Haushalter said. The 761 new cases reported Thursday is a more accurate reflection of the pandemic, she said.
The new case average is about 500 and the reproductive rate remains above one, Haushalter said.
In the last month, the number of Shelby Countians contracting the virus has risen by 40%, from 48,105 on Nov. 30 to 67,198 on Dec. 31.
Haushalter said Shelby County does not have any confirmed cases of a more contagious strain of coronavirus originally detected in the U.K.
Regardless, that doesn't change the county's COVID-19 strategy, she said. Testing remains critical as well as quick turnaround lab times and contact tracing.
Efforts are also ongoing to ensure those who need to be isolated and quarantined are, she said.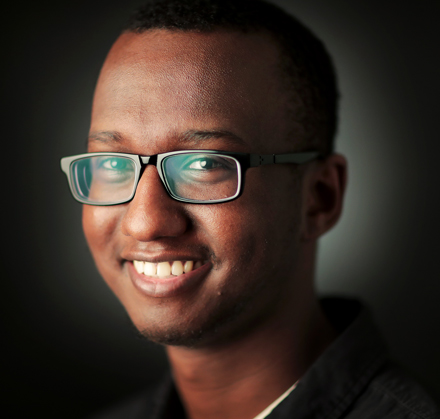 Omer Yusuf
Omer Yusuf covers Bartlett and North Memphis neighborhoods for The Daily Memphian. He also analyzes COVID-19 data each week. Omer is a former Jackson Sun reporter and University of Memphis graduate.
---