Williams' second line brings the love to Florida Street
Gary Williams' Memphis journey started 10 years ago and ended Saturday where it started on Florida Street. The beloved Memphis chef and all-round good guy was sent off with a big homegoing and a second line parade that ended at his restaurant, Krewe of DeJavu.
Williams died at age 56 on Dec. 5 of a heart attack.
About 500 people attended the funeral at Greater Community Temple COGIC and about 200 showed up in the chilly drizzling rain to follow the second line of the Memph Orleans Street Symphony from the corner of McLemore to the restaurant at 936 Florida. The hearse with Gary's casket followed and as the parade, full of colorful umbrellas and waving handkerchiefs, came to a stop, the door was opened to allow the drums, the songs and the reach him.
Friends were abundant. Sharron Moore-Edwards was one of them. When she was with The United Way, she called on Williams when she wanted to open a restaurant in an underserved neighborhood.
"He didn't hesitate," she said. "That was how big his heart was. We opened Café La Roux on Tillman in a food desert and people were able to come there and get food that was priced right."
---
JENNIFER BIGGS: Gary Williams, beloved chef at DeJavu, dies at 56
---
Stories of Williams' generosity were abundant. Even as he faced business struggles when his Downtown restaurant was closing, his heart stayed open.
Gary Willis marched in the second line procession. Homeless, he came to pay his respects to Williams because of the respect and care he's been shown by him.
"When he had his restaurant downtown, he helped feed me and not just me, but other people who needed it, too. He was a good man," Willis said.
Edie Love was also there. She said that Williams was her friend, who supported her pedicab business Downtown and her ministry.
"He believed in me and supported me when no one else did," she said. "He had a huge impact on me and on this city."
Michael Williams, Gary Williams's son who lives in Houston, was touched by the turnout for his father.
"It's a joy to see a city reach out to a man who isn't even a native, to know that they love him as much as he loved them and loved this city," he said.
On Tuesday, the family will travel with Williams to take him home to New Orleans for Wednesday funeral at St. James Methodist Church and to lay him to rest. His mother and other family are still in his hometown.
---
JENNIFER BIGGS: Gary Williams does it again: Krewe of DeJavu is familiar fare
---
The second line featured dancing, music, drumming and a touching Nigerian funeral rite where women chanted, pounded sticks and circled the hearse.
Kelly English, who is from New Orleans and been to many jazz funerals, said Williams got the respect he deserved.
"Oh, that was a second line right there. A good second line is planned but spontaneous and that's what this was. They played the theme song from the 'Fresh Prince of Bel Air'. I don't know why, but there was bound to a reason. It was awesome. That was a great walk down the street."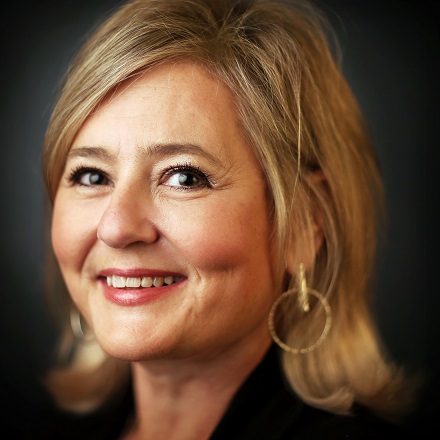 Jennifer Biggs
Jennifer Biggs is a native Memphian and veteran food writer and journalist who covers all things food, dining and spirits related for The Daily Memphian.
---