Local colleges step up to help L'Ecole and Vatterott students
Two local colleges are hosting sessions this week for students who found themselves without a school when L'Ecole Culinaire and two local Vatterott Career Colleges campuses closed abruptly on Monday.
On Thursday, Dec. 20, Southwest Tennessee Community College will host a meeting for students at 4:30 p.m. in the Bornblum Library Auditorium on the Macon Cove Campus. The Tennessee College of Applied Technology at Memphis will hold a session Friday, Dec. 21, at 2 p.m. at its campus at 550 Alabama.
Southwest offers a culinary arts program, and both schools offer technical programs similar to those at the other closed Vatterott colleges.
Diana Fedinec, director of public relations and media at SWCC, said counselors will be on hand to discuss options with all students who show up, and each case will be considered individually in terms of transfer credits. Further, financial aid counselors can offer advice about current and future student loans, and instructors will be there to talk about the classes.
TCAT Memphis president Roland Rayner said in a statement he is reaching out to Vatterott employees who might be interested in filling vacant positions. But since TCAT Memphis doesn't offer culinary arts training, that's not much help for L'Ecole chef instructors like Spencer McMillin.
McMillin had finished up a day on the food truck operated by L'Ecole Culinaire, prepped for the next day and was at home when he got the news he was out of a job.
"I got a text from a colleague who told me the school had closed, that I better get up there and get my things," he said.
A meeting was hastily called for the staff around 3 p.m., and they were told they had until 4 p.m. to gather their belongings and leave the campus, which would permanently close at that time.
McMillin, who has been a chef instructor at L'Ecole since shortly after it opened in December 2008 and is also the personal chef for Mike Conley of the Memphis Grizzlies, gathered his knives, his personal items and left. While he was surprised at the abrupt end, it didn't come as a shock.
"The school had been in trouble," he said. "Enrollment had dwindled and for-profit education had taken a hit."
In January, Vatterott agreed to sell most of its campuses – including L'Ecole and the two Memphis career colleges – to Education Corp. of America, another for-profit college chain. That deal fell through in October after the U.S. Department of Education announced it was limiting Vatterott's participation in federal financial aid programs.
"We were sort of like, 'Well, what's going to happen?'" McMillin said, but added some of the employees' anxiety was alleviated by the administration.
"We were told we were one of the top-performing schools and wouldn't be affected," he said.
---
JENNIFER BIGGS: L'Ecole Culinaire closes, part of national Vatterott shutdown
---
Bill Mullins, another chef instructor at L'Ecole, said having heard that, he was surprised Monday.
"If I'd known this was going to happen, I would've been looking for a job a while back," he said. "Now there are 12 qualified people looking for work with me."
The Education Corp. of America deal wouldn't have helped much.
Vatterott was in danger of losing its accreditation after the Accrediting Commission of Career Schools and Colleges put it on systemwide probation earlier this year. ACCSC was set to review the system's status at its December meeting.
Whitney Barkley-Denney, senior policy counsel with the watchdog agency Center for Responsible Lending, said ECA faced similar accreditation issues and shut down under similar circumstances about two weeks ago.
Without accreditation, students can't secure federal loans, by far the largest source of lending for for-profit colleges. Slightly more than 82 percent of funds paid by students to Vatterott came from federal loans or Pell Grants, she said.
Those that did are in a position to have their debt forgiven under a closed-school discharge, but it's important students know it's not automatic, she said; they must apply for it. Further, they can't take credits to another college and qualify for debt forgiveness.
"It's really important that they decide what they want to do," she said.
Students can find more information about how to handle their loans at the Tennessee Higher Education Commission & Student Assistance Corporation website.
Phillip Williams was a L'Ecole student with 13 weeks left until graduation. He works in the kitchen at Hope Church during the day and attended night classes from 5:30-11:30 p.m. four days every week with the plan to earn a degree.
"I was so determined to graduate," he said. "Now they took that away from me."
He's said he's unsure of whether to try to finish at another school or apply for a closed-school discharge.
"I have to figure out more about it. If I can go for a short while, I'll probably finish," he said. "But if I have to do six months or a year somewhere else, I don't see it."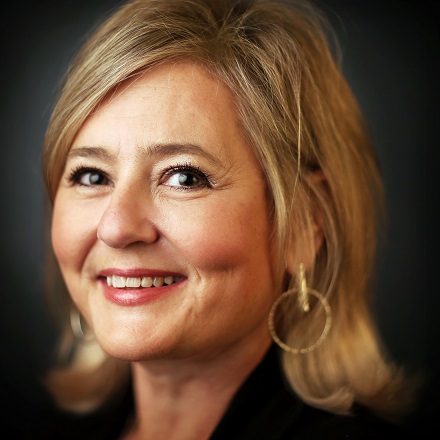 Jennifer Biggs
Jennifer Biggs is a native Memphian and veteran food writer and journalist who covers all things food, dining and spirits related for The Daily Memphian.
---