Two new Grisanti's restaurants to open within days
Two new Grisanti restaurants are days away from opening. Ronnie Grisanti's Italian Restaurant at Regalia is scheduled to open Sept. 28 and David Grisanti's Italian Restaurant in Collierville is ready—but waiting on the cable company.
"We can't do anything without Internet," David Grisanti said. "I can't run my cash registers without it. We're literally waiting on the cable company."
His plan is for a soft opening Sept. 29, pending a successful install in the back of Sheffield Antiques Mall, and to open the first week of October.
Judd Grisanti has had a series of soft dinners, which are held before a restaurant opens to give the staff the opportunity to practice (read about the menu and more about the food in our Sept. 28 issue).
Judd is the son of Ronnie Grisanti, a lifelong restaurateur who died last year. His last restaurant was the antiques mall in Collierville and father and son ran it together for about the last year of the elder Grisanti's life. David worked there, and took over the space for his restaurant when Judd vacated for Regalia.
The space, which was most recently home to Heritage Tavern & Kitchen but also housed Southward and Circa by John Bragg after long-term tenant Mikasa closed, has undergone a major remodel. It's a large space, but cozy with banquettes lining the walls and tables in the middle. Murals of the Tuscan countryside by artist Bill Turri are focal points of the main dining room and the large bar, which will feature an oyster bar.
"We wanted something cozy, a place where you come and you might want to stay all night," Judd said. "We definitely want everyone to feel at home."
He'll open for dinner and within a few weeks add lunch service. Eventually he'll have Sunday brunch and plans for a valet take-out service so diners on the go can have meals delivered to their car.
David is the youngest son of John Grisanti, who for many years operated the iconic restaurant on Airways at Lamar. He'll also open for dinner, later add lunch service and will do brunch on special occasions such as Mother's Day.
He planned to move with Judd to Regalia, but when Judd left the Collierville space, David decided to open his first restaurant.
"I just made the decision that I need to try it," he said. "People always have told me I should, told me that I can do it. I said 'Why not?'"
Both will offer family favorites while adding dishes of their own, and Frank Grisanti's Italian Restaurant in the Embassy Suites, just around the corner from Regalia, will continue to do the same.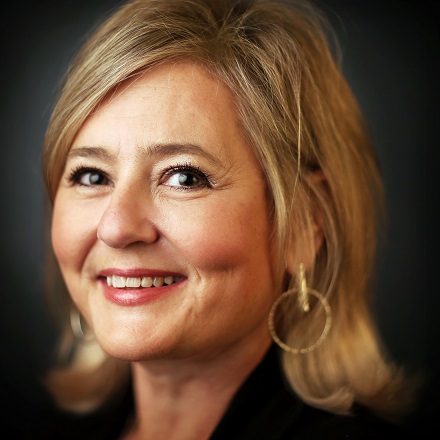 Jennifer Biggs
Jennifer Biggs is a native Memphian and veteran food writer and journalist who covers all things food, dining and spirits related for The Daily Memphian.
---