My Favorite Things: Joes' on Highland
In the South, we eat lunch every day except Sunday, when our midday meal is dinner. At my grandmother's table, Sunday dinner was fried chicken or pot roast, both served with an assortment of vegetables, biscuits or cornbread to go with it all.
Those days are treasured memories. I'm not saying that Joes' on Highland is exactly the same, but I am saying that if you can't have Sunday dinner at your grandmother's house, this is a good place to settle in. You'll dine next to folks in church clothes, couples stopping in between Sunday errands, groups of friends and, of course, families who might just be looking for a break from the cooking and the cleanup.
For $14, Joes' (the apostrophe is right; there are two owners named Joe) will feed you all the fried chicken, fried catfish or chicken fried steak you can eat. You'll start with angel biscuits and pick three sides from the menu. When your food runs low, someone will ask you if you're ready for more and all you have to do is say yes.
I love the fried chicken, which has a tiny kick to it but isn't spicy; it's suitable for all palates. The crust is very crunchy and the chicken is always served fresh and hot. The thighs are my favorite, as everywhere, but even the breasts are tender at Joes'. It's good fried chicken, plain as that. The catfish is served in strips, and while the chicken fried steak is fine, I usually go with one person and one of us orders chicken and the other catfish so we can have a bit of both. Add a bit of heat by dashing on a little Uncle Cootie's hot sauce, made in-house and named after co-owner Joe Spotts' relation (Joseph Soliman is the other owner).
It's mashed potatoes and gravy for a side for sure, then you can be virtuous and order both the greens and the green beans or go with just one of them and double up on starch with the mac and cheese. You might as well, because you can forget about getting out of there without exceeding your carbs if you're counting. With bread pudding like this available, don't even try.
I don't in general like bread pudding, but exceptions can be made and Joes' is the place to make it. Just as your meal begins with a basket of angel biscuits, so does the bread pudding. It's lighter in texture than most, a scoopable dessert instead of one that comes cut in a square. This is soft, heavy with cinnamon and served with a light syrup. It's excellent. It's not included with the meal, but treat yourself anyway.
Another goodie at Joes' is cranberry fool, an old-lady food if there ever was one and therefore also on the list of foods I don't like—no aspics, Waldorf salads or ambrosia for me. But cranberry fool? It turns out, yes. It's tart with cranberries, sweet with whipped cream, crunchy with pecans and slightly savory, too. I love it, and it's usually around during cranberry season.
If you have family coming in for the holidays and you want a break from a day of cooking, take them to Joes' for Sunday dinner.
Joes' on Highland, 262 S. Highland, is open Sunday 11 a.m.-3 p.m. and Tuesday through Saturday, 11 a.m.-9 p.m. Call 901-337-7003 for more information.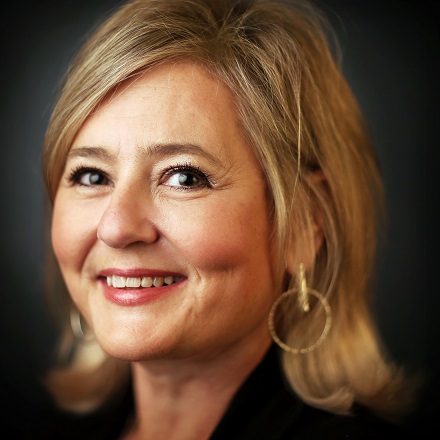 Jennifer Biggs
Jennifer Biggs is a native Memphian and veteran food writer and journalist who covers all things food, dining and spirits related for The Daily Memphian.
---