Metro
COVID-19 vaccines administered more than double in past 2 weeks
Total reported COVID-19 vaccine doses administered – both first and second shots – in Shelby County more than doubled in the most recent two-week period, according to county Health Department data.
From Feb. 20 to March 6, 42,264 people received at least one coronavirus vaccine shot and 24,328 got a second Pfizer or Moderna dose – becoming fully vaccinated. That's a total of 66,592 doses administered, compared to 28,705 in the preceding two-week period.
---
---
In the previous period, 19,342 people got their first COVID-19 shot and 9,363 received a second dose.
Vaccination data includes shots administered at public sites and hospital systems, but not Veterans Administration and some pharmacies, according to the Health Department.
The city of Memphis is in its second week running coronavirus vaccine distribution for Shelby County. One reason for the significant increase in vaccines administered was the city worked through a backlog of about 50,000 doses when taking over distribution from Shelby County following a state investigation last month.
That means in a couple of weeks vaccines administered at public sites will likely decline slightly, once the city has fully distributed doses from the backlog and solely utilizes its weekly allotments from the state, said Doug McGowen, city chief operating officer.
"My commitment is we will issue every vaccine that we receive in a timely fashion," McGowen said, who is running the city's vaccine distribution. "Our wait times are down dramatically … It's convenient. It's available and it's geographical near you. We do have to work to do to make sure we get to populations that are hard to reach. We know we have some homebound populations, but we're working very hard to find solutions to reach everybody."
At least 116,660 people in Shelby County received one COVID-19 vaccine dose through Saturday, March 6; 53,565 people have received both coronavirus vaccine doses, meaning they are fully vaccinated. A total of 170,225 doses have been administered in Shelby County.
That means the city is 16.7% toward its target of vaccinating 700,000 Shelby Countians with at least one shot by August 1.
---
---
At the present time, Shelby County is vaccinating phase 1a1, 1a2, 1b and those aged 65 and up on an appointment-only basis. Those in phase 1c can also begin scheduling appointments. They can be scheduled online or by calling 901-222-7468 (SHOT).
---
---
State of the pandemic
While key COVID-19 metrics look promising, health experts are reminding citizens the pandemic is not over.
"In this (next) month, we have Easter (in April) and spring break," said David Sweat, Health Department deputy director. "We know there is plenty of opportunities for human behavior to reenergize this epidemic and that is something we do not need. We need to get the vaccine into as many people as possible as soon as we can. We know that normal times are coming, they're just not quite here yet."
---
---
New cases and tests reported have largely stabilized over the past month in Shelby County. From Feb. 20 to Saturday, the Health Department reported an average of 134 new coronavirus cases and 2,298 test results each day yielding a 5.8% positivity rate.
In the previous 14-day period, the agency reported about 164 new cases and 2,416 test results a day with a 6.8% positivity rate.
Dr. Scott Strome is executive dean of the College of Medicine and vice chancellor for clinical affairs at the University of Tennessee Health Science Center. He's "cautiously optimistic" about the pandemic's most recent trends.
"Assuming that we can get people vaccinated rapidly, and assuming that we don't see any more or significant mutations than we're currently seeing, I think we could still get another wave of virus, but I don't believe it would be as severe as we saw in the past," Strome said.
The transmission rate in Shelby County is 0.93, increasing from 0.83 reported last week, according to COVID Act Now. Local health officials want that number below one as it's a sign of declining community spread.
There are 196 coronavirus hospital patients, as of 5 p.m. Wednesday, according to Tennessee's Healthcare Resource Tracking System. That's a continuous decline from the 252 patients reported Feb. 17.
Overall, the Health Department has reported 88,652 total coronavirus cases and 1,523 deaths, classifying 85,760 cases as inactive/recovered. Active cases in Shelby County stand at 1,369, a decline from the 1,747 reported Feb. 20.
A total of 1,036,290 coronavirus tests have been performed in Shelby County, yielding a 10% positivity rate, according to Health Department data.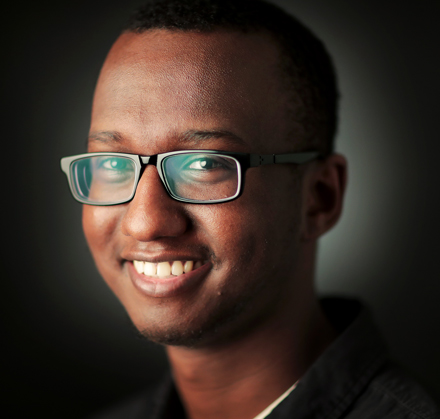 Omer Yusuf
Omer Yusuf covers Bartlett and North Memphis neighborhoods for The Daily Memphian. He also analyzes COVID-19 data each week. Omer is a former Jackson Sun reporter and University of Memphis graduate.
---