Germantown leader's 'purpose' in special education earns honor
Sarah Huffman's dedication to leading special education at the Germantown Municipal School District was recognized by state educators this month.
Huffman, the district's executive director of Exceptional Student Education, was named West Tennessee winner in the Tennessee Association for Administrators in Special Education's Cup.
The award comes after 14 years in education, but her understanding of special needs began at a young age. Her mother's best friend's children had cerebral palsy.
"I remember being a kid and being fearful of that, and just realized through my mom's wisdom it was just a misunderstanding," she said. "These kids are like everybody else and deserve to be treated that way."
Huffman studied to be an educator, but early on she knew general education was not going to be enough to accomplish what she saw as her "purpose."
She began her career in general education in Mississippi, where she taught fourth grade for two years.
"It's lovely," she thought while she was there, "but it's not serving my purpose."
"There's this sense of purpose in making sure everyone has equal access to good education and successful transition," Huffman said.
Her desire to teach special education became a reality in 2004. She taught at the preschool level before moving to Shelby County Schools in 2008.
She taught for two years before becoming a supervisor at SCS, then moved to become a supervisor for Bartlett City Schools in 2014 before joining Germantown in 2016.
Special education was overseen with general education in Germantown schools before Huffman's arrival. The district has more than 1,000 students ages 3 through 22 in its Exceptional Student Education program, and Huffman is responsible for overseeing the programs that affect students identified as gifted to severely impaired.
Germantown provides consult and co-teach environments with a special education and general teacher. GMSD also offers pulling a student out of core curriculum for small group instruction and working with those who have multiple areas of deficit.
In 2 1/2 years under her leadership, the program has grown "almost faster than I can hire people," she said.
"Sarah Huffman is an expert in her field and we are fortunate she is part of our GMSD team," district superintendent Jason Manuel said. "Her work around transitional services, inclusion and community are groundbreaking."
One component of Huffman's job she is most passionate about is transition and post-secondary outcomes. Early on, even in preschool, she thinks about how to help students with the end in mind.
"What does this child need when they are in preschool that's going to help support their post-secondary transition to career, college, whatever that might look like?" she asks.
The district encourages teachers to talk to disabled students' families in middle school to see what life will be like after high school and if their child will pursue higher education or not. The district offers career interest surveys and tests toward that end.
Since her start in Germantown, Huffman has joined the leadership team of Transition Tennessee, which is implementing a state plan to help students with various disabilities adjust to life after high school.
"Them being successful is a big happy for me," she said.
As she looks toward 2019, Huffman wants Forest Hill Elementary's branch of the Exceptional Student Education program in place and to hire more people for her team.
She describes her team as "people that come to work every day with just an attitude of 'how can I make a difference for this child and helping them get where they want to go.'"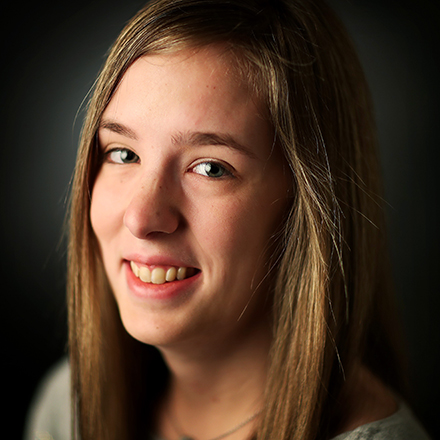 Abigail Warren
Abigail Warren is a lifelong resident of Shelby County and a May 2018 graduate of the University of Memphis. She has worked for several local publications and has covered Germantown since May 2018.
---