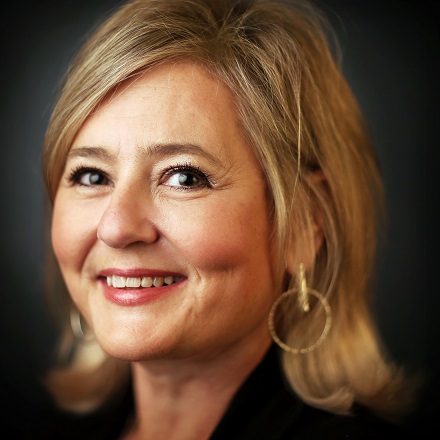 Biggs: Helping hands needed on holidays
Last year Kelly English fed New Year's Day breakfast to about 300 people in need and provided them with warm wear before they left the restaurant. This year he's doing it again, and you can help.
First, you can donate coats, hats, gloves, socks, ear muffs –whatever can help keep a person warm – at the restaurant or a few other locations. And you can also help sort through the items and help distribute and serve 9 a.m.-noon on New Year's Day.
A few volunteers are still needed to help sort the donations on Dec. 28, noon- 3 p.m. and Dec. 30, 2-5 p.m., at Iris Etc. Catering, 62 S. Cooper. On New Year's Day, volunteers are needed at various pick-up points to greet guests and serve them hot chocolate while they await transport to The Second Line. A few folks are still needed to hand out the bags that day and slots are available for the dining room, too.
Even if you can't volunteer your time, try to help out with supplies. If it'll keep someone warm, it's needed. Click here to sign up to help. 
I'll be there. Come join us.
Christmas Good Will
Folks are doing good things on Christmas Day too (the Memphis restaurant community is so giving). Westy's, 346 N. Main, Lindenwood Christian Church and the BBQ Relief Network will again serve a free Christmas dinner to the homeless, hungry and lonely in the city. It's 9 a.m.-1 p.m. on Christmas Day at the restaurant.
And Huey's Downtown will hand out warm clothes and serve a hot meal on Christmas Day. Volunteers will serve turkey and dressing, sweet potatoes, sides and cookies along with soft drinks, tea and coffee.
Employees have collected coats, shoes, gloves, blankets and other warm clothing at all Huey's locations and they'll be handing them out, too.
And if you're looking for a place to eat out on Christmas, here's the list again, with one addition.
Happy holidays to all!
Open Christmas Day
Doubletree Hotel East Memphis, 5069 Sanderlin, will serve a Christmas meal featuring six serving stations and $5 mimosas. 11 a.m. to 2 p.m. Adults, $34.99; children 6-12, $13.99; no charge for children under 6. Call 901-969-7777.
Flight, 39 S. Main, opens at 4:45 p.m. Christmas Day serving the regular menu and specials. Call 901-521-8005 for reservations.
Marciano's, 780 East Brookhaven Circle, serves on Christmas Day from 11:30 a.m.-10 p.m. Call 901-682-1660 for reservations.
The Guest House at Graceland is serving a holiday meal 2-8 p.m. Call 901-443-3000 for reservations.
Neil's, 5727 Quince, will serve Christmas dinner 11 a.m. to 3 p.m. for $15.95. The menu is ham and dressing with homemade giblet gravy and cranberry sauce, mashed potatoes with gravy, yams, green beans, corn, English peas and pumpkin pie. Call 901-682-2300.
New Asia, 2075 Exeter Road in Germantown, will be open and serving its regular menu 11 a.m.-9:30 p.m. Call 901-753-8388.
The Peabody offers several options. Christmas brunch from 10:30 a.m. to 2:30 p.m. on the Mezzanine is $78 adults, $28 children ages 5-12, plus tax and tip. Christmas dinner at Chez Philippe is 3-8 p.m. Four courses for $98 per person, $48 for wine pairing, plus tax and tip. At Capriccio Grill, meals are served 11 a.m. - 10 p.m. $48 per person, $19 children 12 and younger, plus tax and tip. Call 901-529-4000 for reservations and visit peabodymemphis.com to see the menus.
At River Inn, 50 Harbor Town Square, Paulette's offers three-course meals ranging from $49.95 to $69.95, depending on your choice of entrée, from 11 a.m.- 3 p.m. ($19.95 for children 12 and younger). At Tug's from 3- 10 p.m., the regular menu is served. Call 901-260-3300 for Paulette's reservations.
Southern Social, 2285 Germantown Road, is open 11 a.m.-9 p.m. and will serve its regular menu and Christmas specials. Call 901-754-5555 for reservations.
---