$10 Deal: Arepas Deliciosas
Arepas Deliciosas is one of my favorite places in town, not just for the food but because owner Blanca Simpson is doing purposeful work at her restaurant. She employs young women who need work, and the proceeds from the restaurant are banked to fund a living and training center for women in need in her native Colombia.
But we're here to talk about the food. You can eat virtually any meal there for less than $10 except the picada, or meat platter, but honestly, that's only $15 and it's meant to be shared.
Arepas vary by country and by restaurant, but they're easily described as thick corn tortillas. At Blanca's, they're split and used like sandwich bread. You can choose your filling, but what you need to choose is my favorite, the one overstuffed with "avocado and guacamole." I smile a little every time I see it, but it's accurate – there's sliced avocado as well as guacamole. And the guacamole is as good as you'll find in any local restaurant and far better than most.
We feasted last week at lunch with the $7.99 lunch special, which changes by day. We went on Monday because there is not a better bowl of beans in town, and Monday's lunch includes a big bowl of the savory red beans with a plate of rice, a few plantains, and your choice of meat; the beef is what I order.
We added a starter of plaintains topped with crumbly white cheese (similar to cotija) and asked for the magic green sauce, which goes simply by the name Blanca sauce. It's a salsa verde made creamy with avocado, and you'll want to spoon it on everything. Plantains are generally too sweet for my palate when it comes to vegetables – they go in the sweet potato category – but the salty cheese and the spicy sauce change them completely.
The lunch was $7.99, the arepa $5.50 and the plantains $4.99, so we ate lunch for two for $18.48 plus tax and tip. We left full, with food on the table because of the generous servings. But we also left feeling good, because we knew our money is helping employ local women and helping others thousands of miles away, too.
Arepas Deliciosas, 3698 Summer, is open 11 a.m.- 8 p.m. Monday through Thursday, 11 a.m.-9 p.m. on Friday, and 9 a.m.-9 p.m. on Saturday (when breakfast is also served). Call 901-409-3386.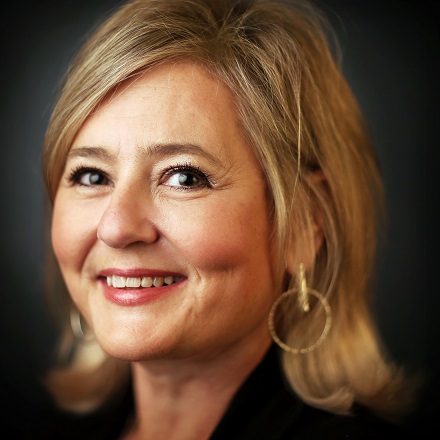 Jennifer Biggs
Jennifer Biggs is a native Memphian and veteran food writer and journalist who covers all things food, dining and spirits related for The Daily Memphian.
---