Gieselmanns turn grief into good
Milla's House helping families deal with loss
Frazer and Dana Gieselmann have had their share of grief and loss the past few years, but they haven't let their circumstances stop them, instead turning their hardships into doing something good for the community.
The Gieselmanns' middle daughter, Milla, was diagnosed with Batten disease in 2014, a neurodegenerative disease that causes the brain to shrink, allowing it to control less and less of the body's functions.
"After Milla's diagnosis, we immediately had our other two daughters tested, and the youngest one, Elle, has the same disease as Milla," said Frazer Gieselmann, the girls' father.
The couple got plugged in to the Kemmons Wilson Family Center for Good Grief and started counseling as Milla continued to decline. She passed away in November 2016, shortly after her 6th birthday. The following spring, the Center for Good Grief was opening a new location in Midtown and wanted to name it Milla's House in honor of Milla.
"Around the same time, I had some cycling buddies who went to the Center for Good Grief for a tour and decided to raise money for Milla's House," Gieselmann said.
A fundraising ride was put together, and the event raised more than $30,000 for Milla's House.
"During this whole time, my wife and our family had been getting counseling through the Center for Good Grief. Our 9-year-old, Ann Carlyle, who doesn't have the disease, has been going once or twice a month for several years," Gieselmann said.
The Gieselmanns continued to support Milla's House, which had a waiting list soon after it opened. The center is unique in that all of its counselors are licensed.
By the second year, the Miles for Milla event raised more than $100,000 for Milla's House, Gieselmann said.
Milla's House and the Center for Good Grief fall under Baptist Memorial Health Care Corp.'s nonprofit arm, Baptist Centers for Good Grief, but they are not financially supported by Baptist. Both have to raise funds to support operations and do not charge anything for services to children, teens and adults.
"It's phenomenal that Memphis has this," Gieselmann said. "We've benefited from it. It's good for the community. And being in Midtown allows them to serve people who can't get out to the Collierville location."
Angela Hamblen Kelly, executive director for Baptist Centers for Good Grief, has worked with the Gieselmanns since before Milla's passing.
"I think the main thing about the Gieselmanns is that when they learned two of their daughters had Batten disease, they immediately reached out to the center and said they needed help," Kelly said.
The Gieselmanns' youngest daughter, Elle, is 6½ years old and is doing better than Milla was at the time because she is on enzyme-replacement therapy. The family was traveling to Columbus, Ohio, every other week to get her treatment before Le Bonheur Children's Hospital quickly adopted the treatment. Now, the family only has to go to Le Bonheur every other week.
"Our palliative care team, Threads of Care, sees them (the Gieselmanns) in the clinic, sees them in the hospital and sees them in the home and has followed them on their journey for both Milla and Elle," said Melody J. Cunningham, M.D., who is a professor of pediatrics, director of Pediatric Palliative Care, and Hospice and Palliative Medicine Fellowship director at Le Bonheur Children's Hospital. "Frazer told me there are 46 spokes in a wheel, and palliative care is the center."
The Gieselmanns recently received a SPARK Award from cityCurrent – a team of partner companies that support and promote Mid-South philanthropic organizations and initiatives – for their work with Milla's House and the Center for Good Grief. Dana Gieselmann also has a blog she started a few years ago to keep friends and family updated.
"As Milla got worse, things were changing, and the blog was an easier way to get out the information on a weekly basis than sending out emails and texts," Dana said. "It grew from there and became a public blog.
"I've gotten so much feedback because friends and family forwarded the updates to their friends. People I didn't even know wanted to stay updated in our lives. I got feedback for being vulnerable on the blog and being able to share the raw."
Dana is a nurse who used to work at Le Bonheur and has been at home with the girls since 2010. Frazer is a commercial real estate loan officer for FirstBank.
"As Frazer said, everyone deals with grief, and we live in a broken world," Dana said. "Being able to be a part of something that helps people go through grief in a healthy way means a lot to us, and we're honored to be a part of that."
Kelly said the Gieselmanns' continuing work to raise funds for Milla's House helps ensure it will be here 50 years from now.
"We know grief is the most universal experience there is, and people will continue to need these services," Kelly said.
You can read the Gieselmanns' blog here.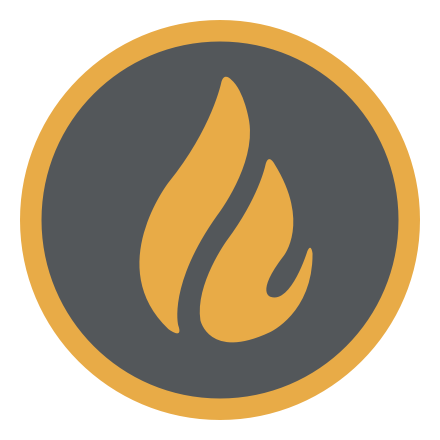 Christin Yates
Christin Yates is a native Memphian who has worked in PR and copywriting for a decade. She earned her B.S. in public relations and M.S. in mass communications from Murray State University.
---