Destination: Delicious
New Daily Memphian experience sets a course for Eat Drink Memphis 2019
We're always looking for ways to have more fun with you as we eat and drink our way around Memphis, and now we're making it official. We're launching Destination: Delicious for 2019, and we have big plans for you.
We'll go to new places, eat interesting food, meet Memphians who bring good food to the community, whether it be their friends and family or diners in a restaurant. We'll bring you stories, in print and in video, and like Mavis Staples said, I'll  take you there, too. Literally. Starting next week, we'll begin hosting spirits tastings, more Friday lunches and dinners at restaurants where you'll get the chance to learn about a new cuisine. Not sure what to order at a Thai restaurant? Ethiopian food new to you? Come with us and you'll learn all about it.
We've been hosting two lunches a month, and while I love a leisurely Friday lunch, I know everyone can't set aside an afternoon away from work. (I've had people ask me not to put their photo on Facebook because they were supposed to be at the doctor!) We'll continue with our lunches – because if you've been, you know they're fabulous, thanks to the generous and creative chefs who create a feast for us – but we'll cut them back to one a month.
We'll kick this off Jan. 10 with a bourbon tasting at Sweet Grass. Patrick Campbell of Buffalo Trace Distillery will be with us, and he'll lead us through a tasting of W.L. Weller Special Reserve, Eagle Rare 10 Year and Blanton's Original Single Barrel. But we're here to have fun, so it will be a relaxed Q&A format, and because I'm all about it, we'll make it extra.
You'll start the night with a Wheatley cocktail, the vodka made by Buffalo Trace. Sweet Grass chef/owner Ryan Trimm will line the tables with 6-foot planks of house-made charcuterie and he'll offer a limited menu if you'd like to purchase additional small plates.
As a food writer, I get to do things not everyone does – but I want you to have these opportunities. I've had fun hanging around and throwing in my two cents when folks are picking a barrel of bourbon, and I think you'll like doing it, too. To that end, we're bringing three single-selection samples of Buffalo Trace and we'll lead you through the process of picking the one you'd buy for your bar or liquor store.
Think that'll be easy? I think you'll be surprised! We'll tell you all about it there, but you're looking for a bourbon that's good straight and also good in a cocktail, so you might have to make compromises. Finally, we'll take a vote, then enjoy our chocolate bourbon truffle. You can hang around after if you want.
We won't have a dinner in January because I'm in serious need of beach time and am taking a week off. But on Jan. 25, we'll have lunch at Elwood's Shells right before it opens in Cooper-Young. In February, our tasting will be sparkling wines, just in time for Valentine's Day, and we'll host a dinner and a lunch.
One thing: The spirits tastings are a subscriber-only event. It's a benefit of supporting The Daily Memphian, your local non-profit news source. You can bring a non-subscriber with you, but only subscribers can buy tickets.
For the other events, subscribers will be notified by email a day early that tickets are available. We don't want to exclude anyone, but we want to reward our supporters. (Hint: Become one and you get the head start, too. We'd like to reward errybody.)
Click here for the link to the Sweet Grass Bourbon Bash. The event is Jan. 10, 6:30-8:30 p.m. at 937 Cooper and tickets are $45, which includes tax and tip. We'll pick up the ticketing fee; you just pay your money and reserve your Uber. See you then. (And it should go without saying, but this is a 21+ event.)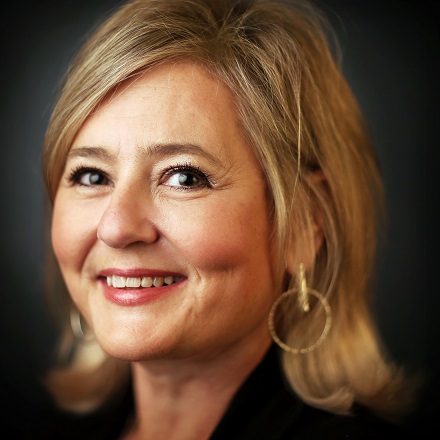 Jennifer Biggs
Jennifer Biggs is a native Memphian and veteran food writer and journalist who covers all things food, dining and spirits related for The Daily Memphian.
---