Slingshot Memphis raises money for nonprofits, holds them accountable
While Memphis is one of the most giving and generous cities in the country, historically, there has been a lack of transparency and accountability for nonprofits and their efforts to help address the city's issue with poverty.
"I did some research and looked at the city's issues around being both generous and impoverished," said Justin Miller, founder of Slingshot Memphis. "Ultimately, there wasn't a lot of feedback to show what is working and what was not in terms of charitable giving."
Slingshot Memphis was founded in 2016 with a similar model as Robin Hood, New York City's largest poverty-fighting organization. All of Slingshot's costs are covered by investors, which means every cent of every dollar that the organization raises is aggregated and given to its portfolio of partners. Slingshot both raises money for nonprofits and becomes a partner that analyzes and measures the effectiveness of efforts to help them better allocate and utilize resources.
"Slingshot works with organizations for an entire year before we decide to invest any money, which is pretty different," Miller said. "We want to organically expand our portfolio and work with more organizations to help them get better at what they do."
In 2017, Slingshot invested $500,000 in four high-performing, poverty-alleviating organizations. Before 2018 is over, Slingshot will invest an additional $1 million, which has been strategically allocated among 10 organizations. Slingshot believes in investing in nonprofits and programs that are making a notable difference in the city.
"We make decisions on how we invest our money and how we invest in our under-resourced neighbors quite differently," Miller said. "Unlike other organizations that are applying investment principles to fighting poverty, Slingshot has humanized this work in a way that's beautiful and really smart."
One Slingshot partner is the Salvation Army, which nightly houses 36 percent of every homeless child and 34 percent of every homeless family in Shelby County.
"What they (Slingshot) did was come in and look at data and show what we've been able to do for Memphis and Shelby County," said Maj. Zach Bell, area commander for the Salvation Army. "Sometimes we're busy doing the work and have not been able to capture what we're doing. Slingshot has been key in understanding that we're bringing people out of poverty at a high level and a sustainable level."
Slingshot's goal is to show funders and people who are investing their dollars that it is helpful to invest in organizations that are moving the city in the right direction in large ways.
Slingshot also is advising Salvation Army on how to tell its story and better understand outcomes, Bell said, "and that makes us better at what we do."
In 2019, Slingshot will add seven more organizations to its portfolio of partners including the Goodwill Excel Center, the Center for Employment Opportunities, Tech901, Hope House, MIFA, Agape and Memphis Athletic Ministries.
Meg Crosby has been involved with a number of nonprofits in Memphis and currently serves as a board member for Slingshot.
"Some people give $100 to 12 different organizations," Crosby said. "But I began to realize that to make change, we need to be targeted and strategic and put big dollars behind things that work and hold nonprofits accountable. I feel like Slingshot's mission is well aligned with that."
The nonprofit sector in Memphis tries to address a lot of the city's needs, with one of the most critical being poverty. As of 2017, the city of Memphis had a poverty rate of 26.9 percent.
"We need to do a better job of pooling our limited resources to attack some of the problems that we have and to move the needle and make a difference," Crosby said.
Using data and analytics to understand how a nonprofit's initiatives are working, Slingshot also draws the attention of funders toward things that are working in Memphis.
"To be better stewards of our gifts — time, money and talents — we have to identify those organizations that have the potential to generate high impact," Miller said.
Ultimately, Slingshot wants to help people invest more wisely.
"I'm really optimistic about what Slingshot has the power to do and to help the city make progress," Crosby said.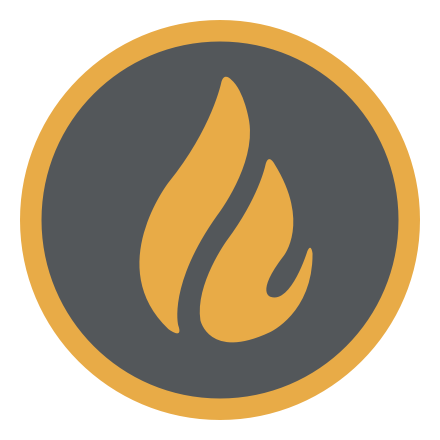 Christin Yates
Christin Yates is a native Memphian who has worked in PR and copywriting for a decade. She earned her B.S. in public relations and M.S. in mass communications from Murray State University.
---