Improving MWBE numbers a priority for some commissioners in 2019
Increasing the percentage of minority- and women-owned business contracts with Shelby County government will be a top priority for several commissioners when the County Commission reconvenes this month.
Nearly three years ago, the commission released a disparity study that showed 88.3 percent of all prime contract dollars from Shelby County government went to white male contractors, 5.8 percent to African-American contractors and 5.1 percent to white women contractors.
The commission created the minority- and women-owned business enterprises (MWBE) program later in 2016 to address the disparities.
Last month, the commission voted to make changes to its MWBE ordinance. One of the two main changes was eliminating a clause that allowed the winning bid of the inmate health services contract – one worth $100 million over five years – to avoid having an MWBE requirement. The other extended the residency requirement exemption to those who have operated a MWBE business in the county for at least two years and have three employees.
Commissioner Brandon Morrison said she was against the changes because of her concerns the MWBE ordinance was becoming too "cumbersome" and opening the county up to future lawsuits if it attempts to address purchasing policies not directly addressed in the disparity study. Morrison abstained in the vote.
After Morrison's remarks, Commissioner Tami Sawyer discussed a report that showed from July to September 2018 only 1 percent of the county's contracting dollars went to MWBEs and 0 percent to women-owned businesses.
"If we say we cannot do something because we are afraid of a lawsuit when we know what we're doing is right, we continue to carry on the fear and passing on to future generations this widely disproportionate gap in the amount of money that communities of color and women receive," Sawyer said.
Currently, the county defines subcontracting MWBE goals for a contract be at least 28 percent but changes based on the availability of MWBEs for a project. 
Commission chairman Van Turner said the body will revisit the MWBE ordinance in 2019.
"I think people want to do the right thing, they just don't want to be harmed doing the right thing," Turner said. "I don't view these ordinances harming anyone."
EDGE task force recommendations
At that same meeting Dec. 17, the County Commission voted to adopt an ad hoc task force's recommendations to reform the Economic Development Growth Engine's processes to attract more businesses and quality jobs long-term.
Former commission chair Heidi Shafer created the task force, which comprised city and county elected officials and business leaders. Over the past three months, the committee discussed ways to improve the relationship between EDGE and the Greater Memphis Chamber and find more ways to define success and failure.
Commissioner Eddie Jones said he wanted to add a recommendation that would require businesses that receive a payment-in-lieu-of-taxes (PILOT) incentive for 15 years or more to pay taxes in full at least once during that PILOT period, but withdrew his request. 
Here are several of the recommendations by the EDGE ad hoc task force.
Reconfirm and expand the 2014 EDGE, Greater Memphis Chamber memorandum of understanding, with the Greater Memphis Chamber being responsible for business attraction marketing and EDGE responsible for deploying public resources to grow the community.
Create an advisory board with representation from the Greater Memphis Chamber to oversee EDGE operations.
Urge the EDGE board, Memphis Mayor Jim Strickland and County Mayor Lee Harris to look at EDGE's organizational and administrative structure.
Establish annual performance metrics and report results to the County Commission, Memphis City Council and the public.
Harris' request to Chamber denied
About a month after taking office, Shelby County Mayor Lee Harris sent a letter to Greater Memphis Chamber chairman Richard Smith asking for the public to have input on choosing a chamber CEO to succeed Phil Trenary – a request Smith quickly declined.  
Harris wrote the chamber makes decisions "that affect the public at large" and pointed out it had an "active voice" on non-business-related issues such as pre-kindergarten funding and reform of the city's retirement system for its employees.
Smith said he welcomes feedback from local elected officials but added the chamber did not need to make its hiring process public because it's a private organization.
"We receive no city or county funding, rather we are funded by our membership, comprised of thousands of local businesses," Smith wrote in response to Harris. "Our board members and leaders are therefore not elected by the public at large for this reason. The constituency that the Chamber represents is that of the employer community."
Raising temp workers' wages
Harris received widespread support from county government officials after proposing a memorandum of understanding to pay more than 300 county temporary workers a minimum of $15 an hour.
Once the MOU goes into effect in 2019, all Shelby County employees will be paid at least $15 an hour, which follows Shelby County Schools' decision earlier this year to raise the minimum wage for its employees to $15 an hour.
"The same reasons used to lift the wages for the full-time workers can be applied to our temporary employees," Harris said when the MOU was announced. "This is an important statement of commitment to pay our employees, even those who are not full-time."
Harris' predecessor, Mark Luttrell, and the previous County Commission had raised the minimum wage for all full-time county employees to $15.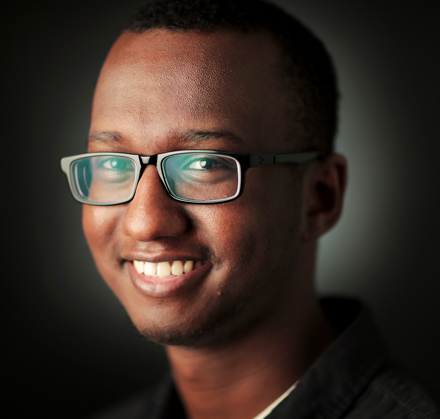 Omer Yusuf
Omer Yusuf is the county government reporter for The Daily Memphian. Omer was previously a reporter at The Jackson Sun and is a University of Memphis graduate.
---