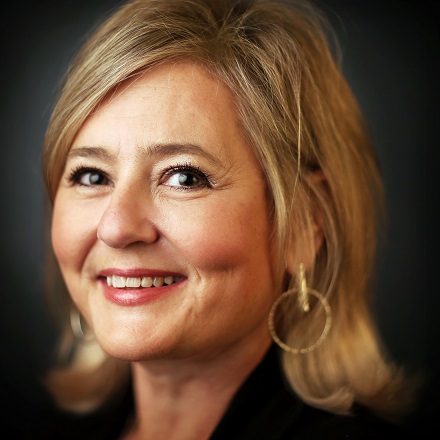 Biggs: Pie contest heralds arrival of 'Waitress' at the Orpheum
Back in 2012, PBS held online voting to come to a critical decision and name one the victor pie or cake. Pie claimed a landslide victory, or in pie parlance, we could call it a mudslide, as there's a recipe for that.
I was Team Cake at the time and was dismayed at the pitiful 41.06 percentage we pulled, watching pie run away with 58.94 percent of voters. I remain Team Cake with no apology and a one-word explanation: Frosting. But I've come to appreciate a good pie as much as the next guy. Last week I joined up with Kristi Kloos, co-owner with her husband Bill of Frost Bake Shop, and we judged three pies for the upcoming production of "Waitress" coming to the Orpheum next week.
A friend called when I was on my way and I had to end the conversation with a quick explanation of what I was doing, and he thought it funny, very June Cleaver retro. The truth is, I bet I've judged more pie contests over the years than I have any other single food, with the exception of chili. We love our pie.
Kristi and I sampled three: A lemon ice-box that we liked (and loved the crust, make with Makeda's butter cookies—take that idea and run with it); a manly apple pie cleverly named "Don't Go Bacon My Heart" and dotted with pieces of bacon. I'm not a fan of bacon added to sweets, but this pie held an appeal and I'm sharing the recipe even though it didn't win. My late mother-in-law used to eat cheese on her apple pie, a practice that has fallen out of fashion but would be a good resurrected for this one.
We chose "Whiskey Business" as the winner, a riff on a butterscotch pie with a very generous dose of bourbon. Despite it being a touch too boozy (not words generally heard from me, but in this case the whiskey cut the sweetness that is a benchmark of a butterscotch pie), we picked it as our winner because it was solid, had an excellent crust and crisp praline topping that was a more like toffee. I'm going to give you the recipes as submitted, then make a few suggestions that Kristi and I discussed as we tasted.
"Waitress" is the stage adaptation of the 2007 film of the same name. In the movie, Keri Russell played the waitress who used baking as both her creative outlet and her escape from an unhappy life, though the film itself was sweet and ultimately uplifting. For the show, real pies are created by bakers and used during the performances; you can buy a copy of the cookbook in the lobby before the show. The musical runs Jan. 15-20 and you can get your tickets by clicking here. 
Another sweet bit
Last year Blue Bell's Mardi Gras King Cake ice cream was all the rage among a certain group of food lovers, who were practically begging folks headed for Louisiana to bring back coolers full of it. Well, folks, we're in king cake season again and I have big news: The ice cream is now available anywhere Blue Bell is sold. After being told I could get it at Wal-Mart in Southaven (I would rather drive to Louisiana than enter a Wal-Mart that size), I asked Mr. Google and found out it's all across the South this year. I picked up a half-gallon, which was all they had, at Target Central yesterday and my take is that it's solid ice cream. First, the ice cream is good. Second, there are ribbons of colorful frosting through it (note my comment about what makes cake great above), and the touch of cinnamon isn't overwhelming. If you're a fan of birthday cake ice cream, you'll like it. If you like king cake, you'll like it. And most of all, you'll like it if you go get it before all your friends and tell them you tried it first.
Whiskey Business
Ingredients 
---
Directions
To make pie crust, pulse flour, salt and sugar in a food processor until combined. Add butter and process until mixture resembles coarse meal, about 10 seconds. With the machine running, add ice water in a slow, steady stream until mixture just begins to hold together. Shape dough into 2 disks.Wrap each in plastic, and refrigerate until firm, about 1 hour, or up to 2 days.
On a lightly floured surface, roll ½ of dough disk to 1/8-inch thickness. Fit into a 9-inch pie dish. Trim edges, leaving a 1-inch overhang. Tuck overhang under dough so edges are flush with rim, and crimp edges. Lightly prick bottom of dough with a fork. Refrigerate for 30 minutes.
Preheat oven to 375 degrees. Line dough with parchment paper, and fill with pie weights, or dried beans. Bake until edges begin to turn gold, 15-18 minutes. Carefully remove weights or beans and parchment. Bake until crust is golden brown, 12-15 minutes. Let cool completely on wire rack, crust can be stored overnight. The other half of the dough can be stored for up to a week refrigerated or frozen for up to 3 months.
For filling, melt butter in a medium saucepan over mdeium heat until it browns. Stir in sugar until it dissolves, about 5 minutes. Slowly pour 1 cup cream down the side of the pan, stirring constantly, until smooth (caramel will bubble). Remove from heat.
Whisk cornstarch, salt, milk, and whiskey in small bowl until smooth. Whisk into butter mixture until well combined. Cook over medium-high heat, stirring constantly, until bubbling and thick, about 7 minutes total (about 2 minutes after it comes to a boil).
Whisk yolks in a medium bowl until combined, Pour in milk mixtures in a slow, steady stream, whisking until completely incorporated. Return mixture to the saucepan, and cook over medium heat, stirring constantly, until it returns to a boil, 1-2 minutes. Immediately remove from heat and stir in vanilla. Let custard cool in saucepan on a wirerack, whisking occasionally for 10 minutes.
Pour custard into piecrust. Press plastic wrap on surface of custard. Refrigerate until custard filling is chilled and firm, at least 4 hours, or overnight.
To make praline, coat a rimmed baking sheet with cooking spray. Heat sugar, corn syrup,water and a pinch of salt in a small saucepan over medium-high heat, stirring constantly, until sugar dissolves. Continue to cook, without stirring, until deep amber. Remove from heat, stir in nuts, and spread evenly on baking sheet. Let cool completely on sheet on a wire rack.
Break praline into medium pieces, and transfer to a resealable plastic bag. Using a rolling pin, crush in to pea-size pieces. (crushed praline can be stored for up to 1 month).
Whisk remaining 1 cup cream until stiff peaks form. Reserve 2 tablespoons praline, and fold remaining praline into cream. Spread cream over pie and sprinkle reserved praline on top. Serve immediately.
Editor's notes: The amount of sugar in the pie could be increased quite a bit, perhaps even doubled. Using light brown sugar or a mix of brown sugar and white sugar could also make it a bit sweeter. Cutting back on the whiskey might also make it a bit sweeter.
Source: Madeline Bush
Don't Go Bacon My Heart
Ingredients 
---
Directions
Preheat oven to 350 degrees. Place one pie shell on a sturdy baking sheet and set aside.
In a large bowl, rub the brown sugar, cornstarch, cinnamon, nutmeg, cardamom and cloves together with your fingertips until blended.
Warm the maple syrup until thinned and add to the mixture while stirring. Add the apples and toss to coat. 
Cut bacon into 1⁄2 inch pieces and cook until half way done and add to the filling mixture (see note below). Dump the spiced apple slices into the pie shell, including any sugar and juices that have accumulated in the bowl.
Cut the other pie shell into 1⁄2 inch strips and weave to form a lattice top. Trim the edges and pinch into the crust to seal. Whisk an egg with 1 tablespoon maple syrup and using a cooking brush, coat the lattice topping in a thin layer (this will make the top a shiny golden brown and give the topping an extra maple flavor).
Cover pie with foil and bake in the middle of the oven for 1 hour.  Remove cover. Continue baking for 15 minutes until golden brown. Let pie cool for 1 hour before cutting.
Editor's note: The pie would be improved by having the bacon crisper, so consider cooking until crisp. Also, while the pie was difficult to cut at room temperature, we suggest serving it warm even if it doesn't retain its shape.
Source: Luke Searcy
---