Moroccan stew great all year, but good on chilly night
My friend Peggy Burch frequently makes the stovetop version of Melissa Clark's Moroccan stew, and one bowlful of it was all it took to convert me to soaking and cooking dried garbanzo beans. Then Clark's cookbook "Dinner in an Instant" came out, and I switched to this version, close but not exactly the same, that I make in my Instant Pot (I've used pressure cookers for years and cannot recommend them enough).
As much as I love this recipe—you will, too—I wanted to try it other ways. Clark, a food writer and recipe developer for The New York Times, is top notch; you can cook the recipe exactly as it's written and it will be flawless. Still, I wanted to use lentils once, so I did: superb, probably my favorite way to eat the stew and it cuts the cooking time in the pressure cooker to about 20 minutes. Then I tried canned fava beans (pictured here), which again cuts the time. I've added turnips, beets and butternut squash, substituted collards for kale and almost always add a handful of spinach - this is an easily adaptable recipe. Follow it as written the first time as this rainy week will bring a chill to the night air and you'll appreciate this nourishing and comforting stew. If you play with it later, let me know what you do.
Moroccan Chickpeas and Kale
Ingredients
---
Directions
Using the sauté function, heat the oil in the pressure cooker. Add the onions, fennel and jalapeño and sauté until soft, about 10 minutes. Add the garlic, ginger, salt, turmeric, paprika, cinnamon, cumin, black pepper and cayenne and sauté until they release their fragrance, about 2 minutes. Add the tomato paste and sauté for another minute, until darkened but not burned. (If the tomato paste turns too dark too quickly, turn off the heat.)

Add the chickpeas and 5½ cups of water. Cover and cook on high pressure for 50 minutes, then let the pressure release naturally. If the chickpeas aren't cooked through, cook on high pressure for 5 minutes, then manually release the pressure. Stir in the kale, apricots and preserved lemon. Using the sauté function, simmer until the kale is wilted, about 5 minutes. Stir in cilantro. Season with more salt if desired, and serve garnished with more cilantro and reserved fennel fronds. Makes 6-8 generous servings.

Editor's note: No preserved lemons? An easy method for making them in a pinch is to quarter 2 lemons and boil with 2 teaspoons salt in 1 cup water until the water is reduced by about half and the rinds are tender. Drain excess liquid but keep the pulp. Cool, add rinds and pulp to jar and keep in refrigerator for 1 week or so. You can use in the recipe right away.

Source: "Dinner in an Instant," Melissa Clark (Clarkson Potter Publishers)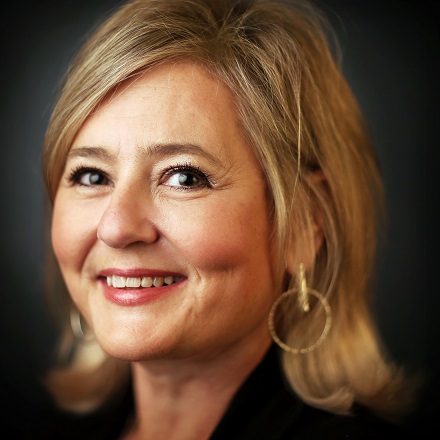 Jennifer Biggs
Jennifer Biggs is a native Memphian and veteran food writer and journalist who covers all things food, dining and spirits related for The Daily Memphian.
---