Sawyer says discussion on Juvenile Court must shift from employees to systems
Shelby County Commissioner Tami Sawyer says the discussion over Shelby County Juvenile Court must change from the "good guys" who work at the court to the systems in place that have led to calls for serious reform.
With a vote set to take place on $1.3 million in initial funding for a new Shelby County Juvenile Detention Center on Monday, Sawyer said she is concerned about moving forward on a new facility after a recent report from Department of Justice monitor Sandra Simkins criticized the court's due process procedures.
"I do agree 100 percent the kids deserve a new building and need a place where they are warm and safe regardless of the alleged crimes they've committed," Sawyer said Thursday during a recording of The Daily Memphian Politics Podcast to be released Friday. "I just want to make sure this building we build 18 to 24 months from now is not the only thing we tackle."
Since the Shelby County Commission reconvened in September with eight new members on the 13-member body, Juvenile Court reforms have been a priority for many commissioners.
The Department of Justice ended its six-year oversight over Juvenile Court in October, and the County Commission has started discussing next steps for juvenile justice reform, including local oversight.
Those discussions have featured questioning the county's high delinquent youth transfer rate to adult court, investing in pilot programs like the Shelby County Youth Assessment Center and pushing to give detained juveniles more access to education and other programs.
Commission vice-chairman Mark Billingsley said DOJ oversight ended too soon, and he is pushing for more transparency, collaboration and communication among key stakeholders in 2019. 
"I want us to be honest and open about where we have deficits," he said during Thursday's podcast recording. "I want to celebrate the success we've had."
Billingsley said he was encouraged by Shelby County Mayor Lee Harris' proposal of having defense attorneys for detained youth selected by a person to be hired by the mayor as opposed to a Juvenile Court employee, a concern raised in Simkins' report.
Billingsley said it's time for elected officials to stop criticizing each other and put the focus on juvenile justice reform.
"We can all talk but what are the actions?" he said. "Mayor Harris has done a very good job putting a sense of urgency behind this. I have every confidence he's going to continue to push this. I think we've got to continue with the little bit of wind we have behind us right now. Public opinion is sick and tired of crime in this community."
After the commission's committee discussion on Juvenile Court, the Shelby County district attorney general's office said in a statement it hopes to see the same level of concern for victims and not those juveniles who have committed or are accused of serious crimes.
Sawyer said the statement is a red herring and the County Commission is capable of discussing both issues.
"Clearly we need to spend more time on it because our criminal justice system continues to fare worse than other major cities our size and with our makeup," she said. "You can't say the victims don't matter to us, because we're reviewing such important issues such as juvenile justice."
Sawyer, who took office in September, said over the past few months the issues at Juvenile Court have run much deeper than she thought prior to being elected commissioner.
"I firmly think things are not OK, and we have a lot more to do than I assumed," she said.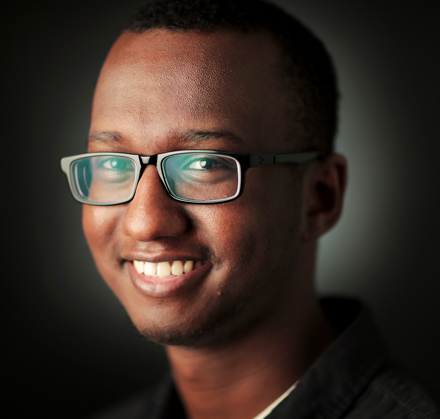 Omer Yusuf
Omer Yusuf is the county government reporter for The Daily Memphian. Omer was previously a reporter at The Jackson Sun and is a University of Memphis graduate.
---