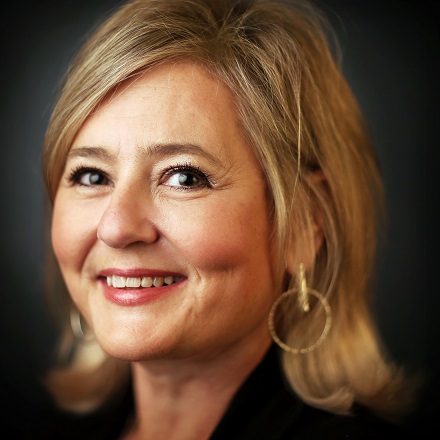 Hu. Diner, Elwood's Shells lunch, beer and chocolate
Hu. Diner in the Hu. Hotel opens for business Jan. 18, bringing to Downtown a riffed Southern menu that includes baked chicken livers with apples, octopus and grits, and a seafood boil for two among other dishes that includes – of course – cauliflower. I'm telling you, its day is here.
Chef TJ Harville started his culinary career at age 9, working in his mother's catering business in his hometown of Winchester, Kentucky. He attended Le Cordon Bleu in Chicago and after graduating in 2009, went on to work in Chicago-area restaurants and even staged at Alinea, which has three Michelin stars.
He returned to Kentucky before taking a job with Hu. Hotel in 2018, where he oversees the diner, the café, the rooftop and catering and events.
The diner will be open for lunch and dinner daily, and you can start making reservations Thursday. It's at 3 S. Main and the full hours are lunch 11 a.m.-3:30 p.m. daily; dinner 5-10 p.m. Sunday through Wednesday and 5-11 p.m. Thursday through Saturday. Weekend brunch is served 11 a.m.-3:30 p.m. Saturdays and Sundays. For more information, visit huhotelmemphis.com/dining.
Destination: Delicious
Ready for lunch? We're headed to Elwood's Shells on Jan. 25 and you're invited – but you better get your tickets reserved early because the place is small and seating is limited. Shells is the second in the Elwood's family and will open soon; we'll be customers before the officially opening date. The menu isn't set and might not be final until it's close to our lunch date, but we'll have three courses and you'll have some choice about what you eat. Plan on seafood, for sure. You can buy tickets here. They're $25.85, which includes lunch and a soft drink, tax and tip. I'm not sure whether wine or beer will be available, but will let you know next week; if so, you're on your own for alcohol and if not, you can bring your own.
In February, Destination: Delicious will take you to lunch, to dinner and to a nice sparkling wine tasting. Look for more details next week.
Speaking of Beer
Tickets are still available for the Pink Palace's annual event, Science of Beer. It's a fun and informative event on Jan. 18 at the museum, 3050 Central Ave. You'll drink beer from home brewers and craft breweries including Bluff City Brew Works, Boscos, Memphis Made Brewing, Wiseacre Brewing and more than a dozen others. And where there's beer, there's food, so plan to feast on Garibaldi's, Elwood's Shack, One and Only BBQ, South of Beale, Frost Bake Shop, Lucky Cat Ramen and plenty of other grub. Tickets and more information are available by going to the event's Facebook page. (And speaking of Lucky Cat Ramen, look for it to open in its new location at 2583 Broad this week; exact day is unknown.)
And why not speak of chocolate?
Chocolate Fantasy is back for its 34th year on Jan. 26. The annual event benefits the National Kidney Foundation and gives you the chance to indulge in all things chocolate where calories don't count, as everyone knows that's the rule when you eat or drink for a charitable cause.
The fun is 11 a.m.-5 p.m. at the Agricenter International and includes music, entertainment, live auction and games as well as goodies from more than 30 vendors including Small Cakes Bartlett, Nothing Bundt Cakes, Dinstuhl's, Makeda's Homemade Cookies, Buttercream Bakery, Wolf River Popcorn and many more.
Tickets are $18 in advance and $20 day of event. Tickets may be purchased at Dinstuhl's, Nothing Bundt Cakes or online at nkfwtn.org. 
For more information, contact the National Kidney Foundation at 901-683-6185.  
---