Wimpy's Burgers and Fries to open Germantown location
Wimpy's Burgers and Fries, a local burger chain that began 10 years ago in Southaven, will bring its third Memphis-area restaurant to Germantown this spring. 
The opening is planned for early spring in the Shops of Forest Hill on Poplar near Forest Hill-Irene. Target anchors the center.
The restaurant, which joins the Southaven location and one in Midtown, will occupy a 1,716-square-foot space east of Victoria's Nail Salon. Plans call for a large outdoor patio on the east side of the building.
Jacob Crafton, Wimpy's owner and CEO, is familiar with the Germantown market. He grew up in Cordova and attended Germantown High School. Crafton, 36, said he has wanted a store in Germantown for three years.
Crafton's connection with Wimpy's traces to the two brothers who started the chain, Cliff and Freddy Mehler.
The two had built many Sonic Drive-Ins. About 10 years ago – as the economy declined – Sonic stopped building new restaurants, forcing the brothers to find another source of income.
"They thought, 'Hey, we've built enough of these. Maybe we can do our own,'" Crafton said.
So in 2009, the Mehlers opened the Wimpy's location on
Goodman Road in Southaven.
Four years later, Crafton visited the Southaven restaurant. His wife had been there several times, and she suggested they eat there.
He ordered "The Wimpy" burger and enjoyed it so much he asked to speak to the manager. As he was talking to the manager, Cliff Mehler walked in and Crafton started asking him about the burger shop.
As the two were talking, Crafton realized Mehler was trying to sell him the restaurant.
"Slow down, buddy," Crafton said he thought to himself, given it was only his first visit.
First visit or not, Crafton was no stranger to the restaurant business.
He started in the food business at 16, when he washed dishes at Outback Steakhouse in Cordova. At 21, he worked at Lenny's Sub Shops as an assistant manager and then as general manager.
He spent three years in finance before returning to the food business as director of operations for Lenny's under Edith Kelly-Green, who owned 11 local stores. He enjoyed working for Kelly-Green, but during that time he also became more intrigued by the burger concept in Southaven.
Crafton and Kelly-Green purchased Wimpy's from the Mehler brothers in January 2014. 
"They had put together a great concept, but they had trouble managing it," Crafton said.
Crafton worked for Kelly-Green until he left to focus on Wimpy's. In April 2017, the business partners opened their Midtown location near Poplar Avenue and Avalon Street.
Crafton wants to continue the growth and hopes to open stores in Whitehaven, Bartlett and Cordova, but he has no desire to franchise.
Crafton said when he bought the business, he changed several things. He added fried Oreos and New Orleans-style snow balls. The ice is shaved thin, similar to the concept of Jerry's Sno Cones, but it comes in a spherical snow form.
He said since he bought Wimpy's in 2014, he has not "messed" with the burger. The grass-fed beef is ground fresh daily, patties are made by hand and they are never frozen, Crafton said.
"It's not fast food," he said. "It's very much made to order."
Crafton's children eat at the restaurant about twice a week and as a father he wants a family-friendly environment and food that is fresh.
"If I can't pronounce it, and I don't know what it is, I don't want people eating it," he said.
In addition to the beef patties, Wimpy's has turkey burgers, a mahi-mahi burger and a black bean burger. The restaurant also offers chicken tenders as well as salads and lettuce wraps for those with gluten allergies.
Wimpy's offers 21 toppings for free and a few that can be added for a small charge.
Crafton is trying to create a secret menu concept like Panera and Chipotle – items that cannot be seen on the menu but can be ordered.
Wimpy's Burgers and Fries is one of several stores opening this year at Shops of Forest Hill. Rock n Roll Sushi opened recently, and JOANN Fabrics and Crafts will open later this year.
---
ABIGAIL WARREN: JOANN Fabrics and Crafts to open this fall
---
Alderman Forrest Owens said he was encouraged by the "recent revival" of the shopping center.
"I think it's great to see not only national retailers expressing an interest in our city, but also local and regional ones," he said. "It speaks to the diversity in our economy."
Owens said the success of the shopping center is the result of the 2012 economic development plan, and he was complimentary of city staff for following it.
Dustin Jones of The Shopping Center Group said he hopes to announce more tenants for the shopping center soon.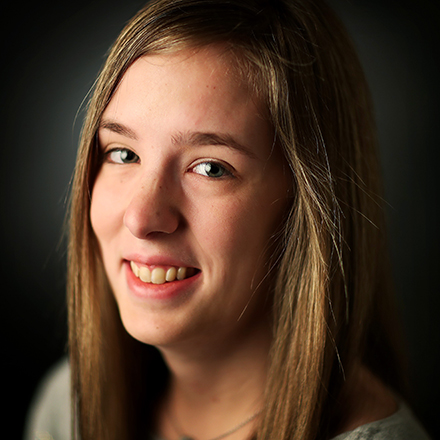 Abigail Warren
Abigail Warren is a lifelong resident of Shelby County and a May 2018 graduate of the University of Memphis. She has worked for several local publications and has covered Germantown since May 2018.
---