Rev. Earle Fisher encourages Mississippi Boulevard members to 'get up, pick up your mat and walk'
Memphis pastor Earle Fisher encouraged the congregation of Mississippi Boulevard Christian Church Sunday, the day before Martin Luther King Jr. Day, to move forward and work toward racial equality.
Fisher, who filled in for Rev. Jesse Jackson after inclement weather forced the cancellation of Jackson's flight to Memphis, read from John 5. The passage relates how Jesus healed a paralyzed man at a pool, telling the man to get up, pick up his mat and walk.
Fisher, senior pastor of Abyssinian Missionary Baptist Church in Whitehaven, told Mississippi Boulevard members they  needed to do the same in a time when African-Americans are "existentially empty and spiritually starved."
He referred to "rich white men like the one in the White House. Rich white men like the one who just moved into the governor's mansion here in Tennessee," referring to Gov. Bill Lee, who was inaugurated Saturday. "Rich white men like the ones in City Hall."
While King made strides in his time, Fisher said African-Americans still need to move forward. They need to, he said, "get up, take up your mat, and walk."
"Too many of us have embraced a pacifist posture that leaves us paralyzed," Fisher said. "So many of us will live on the sidelines, watching and whining and waiting for somebody else to come serve us and waiting for somebody else to come save us."
He said the "white supremacist and patriarchal system heaps violence and trauma on black, brown and female bodies," leaving them in a parallel situation to the man at the pool.
Fisher challenged the congregation to "help yourself by any means necessary," no matter the cost.
"Freedom always requires a personal investment in your spiritual and physical well-being," he said.
"When we say Black Lives Matter, we don't mean that other lives are irrelevant," he said. "We mean those that endured the most hell need the most help."
Fisher said Jesus empowered the disabled man by healing him, changing his life from one of "defeat to dignity."
He also said Jesus told him to take the mat as a way to "keep his receipts" and remember his past. If the man had not taken his mat, someone else would have to tell his story.
Fisher used this as an example to encourage the congregation toward progression, to keep moving toward equality.
"Jesus didn't say 'Just because I met you here, doesn't mean I'm leaving you here,' " he said.
He told church members they must remember what God has done for them, but challenged them to not focus on the past and see how God is working presently.
Before the sermon, 12 men walked down the aisles wearing signs that read "I AM A MAN," reminiscent of the 1968 sanitation-workers strike that brought King to Memphis. The men stood at the front while two women stood at the podium and recalled Robert Walker and Echol Cole, who were crushed to death in the barrel of a garbage truck. Shortly after, the sanitation-workers strike began.
"Strike. Strike. Strike," the men said as the women related the events of 1968.
Brodes Perry, MBCC executive pastor, said it was important to have someone like Fisher come on "King Sunday" to honor King's legacy. He said many people in his congregation are better because of King's fight for justice.
"In a real sense, his work ended here in the city of Memphis … homage should be due to him because of his mission of equality and justice," Perry said.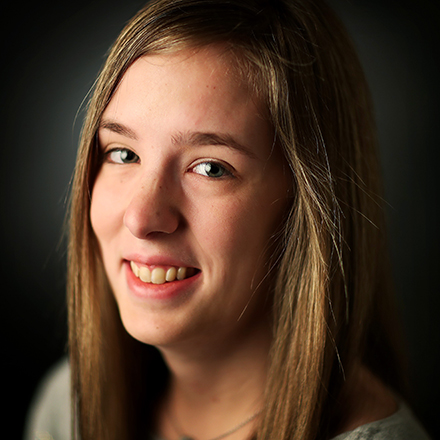 Abigail Warren
Abigail Warren is a lifelong resident of Shelby County and a May 2018 graduate of the University of Memphis. She has worked for several local publications and has covered Germantown since May 2018.
---