Putting the opioid crisis on ice
Surgeons, providers, patients try alternative therapies for pain
As the nation tries to address a prescription opioid addiction crisis that has claimed thousands of lives, surgeons, insurance providers and even patients themselves are looking for alternative ways to manage pain.  
"I think it's absolutely an epidemic," said Dr. Jim Lancaster, Cigna's medical director for Tennessee. "Americans are more likely to die of an opioid overdose than a motor vehicle accident."
The insurance company began an effort in 2016 to decrease the dispensation of opioids by 25 percent in three years. Cigna was able to reach that reduced number of prescriptions in just two years, but realized there was more work to do.  
The overdose rate continued to climb, so in 2018, Cigna set a goal to decrease overdose deaths by 25 percent by 2021.
About 200 people in Shelby County died from an opioid-related overdose last year, according to the Shelby County Health Department.
"It hits all areas of our community. There's no particular income, age group or ZIP code," Lancaster said. "It affects the people we go to church with, work with and our kids go to school with."
Alternative pain management
Lancaster joined Cigna six years ago after 15 years as a board-certified internal medicine physician.
In private practice since 1997, Lancaster said he could see the epidemic coming.
"As physicians, we got faulty education," he said. "If we used these drugs for 'true pain,' then they aren't that addictive. We know now, they are extremely addictive."
As an orthopedic doctor at Campbell Clinic, Dr. Frederick Azar sees a lot of people in pain, but only 1 in 7 has an orthopedic problem.
Although orthopedic surgeons prescribe less than 10 percent of opioids, patients can develop an addiction in as little as 10 days.  
To avoid the risk, Campbell Clinic is conducting clinical research on the efficacy of multimodal pain models, such as using a mix of drugs like Tylenol and anti-inflammatory medications, and cold therapies such as nerve freezing.
"A lot of these are elective surgeries," Azar said. "So, we started asking ourselves, 'What can we do to control pain on the front end?'"
Campbell Clinic was the site for a study proving opioid pill counts can be reduced after knee replacement surgery by pre-operatively freezing the peripheral nerves around the knee.
---
MICHELLE CORBET: Medtronic's alternative to opioids for back pain? Balloons, cement
---
"The patient comes in a week or so before surgery and we stick a needle under the skin where the sensory nerves are around the knee," Azar said. "They don't function for two to three months."
Since patients can't feel the pain, they end up taking fewer pain pills. Campbell Clinic is now looking to use a similar method for shoulder surgeries.
Putting Percocet on ice
Bonita Lowrance, a Shelby County Schools teacher who lives near Arlington, had rotator cuff surgery at Campbell Clinic last March after injuring her shoulder.
"I was cleaning the gutters and I fell off a ladder," she said.
After a consultation with Dr. Tyler Brolin, Lowrance learned she was a candidate for an experimental method.
"My sister had the traditional surgery. My recovery was so much quicker," Lowrance said. "They used the drug in the muscle, so I didn't have to take as much medication after surgery."
Lowrance was given a prescription of 60 Percocets to be taken every four to six hours. She used about a third, she said, over the first few days after surgery. The rest she donated to a local health center.
"Using the ice machine that my sister's friend had worked better than any painkiller did," Lowrance said. "I wish they would approve that."
Lowrance borrowed an Active Ice Circulating Cold Water Therapy System from Polar Products, an Ohio-based manufacturer of hot- and cold-therapy products, that was covered by her sister's friend's insurance.   
"It ought to be (covered by insurance) to reduce the amount of drugs," she said.  
Treating the crisis
In January 2018, Cigna removed OxyContin and replaced it with a more tamper-resistant, long-acting formulary.
Cigna was one of the first national players to embrace medication-assisted therapy, which covers drugs that replicate some of the effects of opioids but are less addictive, and is planning to lobby to expand the use of those medications.  
It also doubled its network of treatment clinics that provide counseling, support and education to individuals who have become dependent on opioids.   
Using predictive analytics, Cigna is identifying people who are taking medications that could increase their risk of dependence or overdose.
"Specially integrated pain case managers will then reach out directly and try to educate customers if we think there's concern," Lancaster said.     
Cigna has not yet made the move to cover alternative medicine, such as acupuncture, but it has increased in-network cognitive therapy, or access to counselors and treatment for how to live with chronic pain.   
---
MICHELLE CORBET: BlueCross removes Oxycontin, adds acupuncture amid opioid crisis
---
"We're working toward the goal of customers having realistic expectations about pain and understanding proper expectations about the relief of pain," Lancaster said.    
Cigna has invested in organizations that are trying to reduce the stigma of addiction and launched a free 24/7 support line for veterans, who have an increased risk.  
Changing habits
"What I hear from a lot of the physicians is, 'We would refer patients to more reputable pain management, but we don't know who those providers are,'" Lancaster said.  
Through the state's Controlled Substance Monitoring Act, Campbell Clinic has to report every nonsurgery-related opioid prescription that is more than a three-day supply. They also have to enter into the database why the opioid is being prescribed and go over addiction risks with the patient.    
"It has created more work for us and our staff, but it's important," Azar said. "The U.S. consumes 80 percent of the world's pain medication, but only makes up 6 percent of the population. To make people comfortable, we have over-prescribed."
---
SAM STOCKARD: Pharmacy companies may face penalties for failing to meet 'partial-fill' rule
---
Cigna held an opioid conference last year focused on primary care providers. More than 300 physicians received education about the issue and how to change the way they are treating patients.  
This spring, Cigna is bringing the West Tennessee Opioid Conference to Memphis. The date and venue have not yet been finalized, but the conference will bring together providers, government agencies and community organizations.   
"As a primary care physician, this is something that affected all of us," Lancaster said. "I'm glad to be part of the solution now."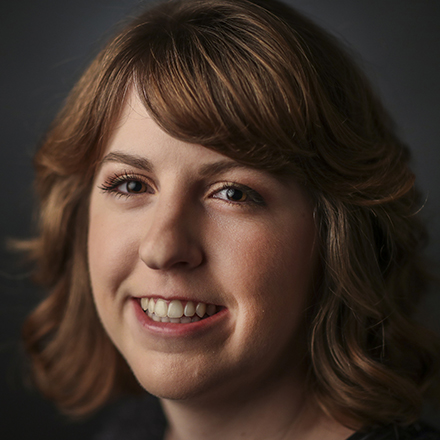 Michelle Corbet
Michelle Corbet covers business for The Daily Memphian. Prior to, she was a reporter at the Memphis Business Journal. A native Memphian and University of Memphis graduate, Michelle covered business in Conway, Arkansas after college. Michelle got her start covering business as an intern at The Commercial Appeal.
---