Women's March moves from streets to midterms and beyond
A dozen local organizations rallied Saturday at Clayborn Temple in a follow up to last weekend's Memphis Women's March that focused on influencing the broad ideological course of state and federal government past the 2018 midterm elections.
Sondra Tucker, organizer of the series of events under the Memphis Women's March banner, told a group of 200 in the church that those goals are an "elemental struggle."
The groups included Planned Parenthood, Fight for $15, Democratic Women of Shelby County, Indivisible and Latino Memphis.
Democratic State Sen. Raumesh Akbari said the five Democrats in the 33-member chamber will "have to work across the aisle," but that Memphis has a "seat at the table" with Republican leaders of the Legislature and Republican Gov. Bill Lee, who took office a week ago.
Akbari says with rural hospitals closing and Lee's opening emphasis on rural economic development, she hopes he is open to some kind of alternative to a Medicaid or TennCare expansion – possibly a statewide referendum on an expansion that has been done in other states.
Lee left no doubt during his 2018 campaign and this year before taking office that he is opposed to an expansion and wants to reform the existing TennCare program.
Akbari said she has told Republican lawmakers the hospitals closing statewide are in rural areas, and that while hospitals in urban areas such as Memphis have seen some impact, they're in little danger of closing.
"The new General Assembly is different. In the House, 28 members are new. The speaker is new," she said. "The Senate actually is a bit more stable. You have a lieutenant governor that's been serving since 1978, which is actually six years before I was born. He knows what's going on."
Akbari was elected to the Senate last year from a state House seat and sees a continued swing to the right in the Legislature as a whole.
"So it's going to be more important now than any other time to make sure that Memphis' voice is heard – that they understand that Memphis matters," she told the group.
Democratic state Rep. London Lamar of Memphis pledged to continue to push "unapologetically" for a Medicaid expansion.
"Health care is a right, not a privilege," she said to cheers from the audience. "We need to end the struggle and proudly defend that our government protect all people and not just some. If all lives matter, then we need universal health care."
Lamar had been among those in the state without health insurance until she took office as a state representative this month.
She went to a doctor for a severe cold the day before she was formally sworn in.
"I remember being so overjoyed that I could go to the doctor but sad because there are hundreds of thousands of people going without just like I was a few weeks ago," she said. "It's an injustice that our legislators – the Tennessee General Assembly – have advocated for denial of health care access but we've got some of the best health care plans in the world. That's just wrong."
Francie Hunt of Tennessee Advocates for Planned Parenthood noted Democrats gained one seat in the majority-Republican Tennessee House in 2018, with Democrats now holding 26 of the 99 House seats.
She called for more intense door-to-door canvassing in 2020 to turn more seats by seeking out those who don't see eye to eye with Democratic positions, including health care coverage of birth control.
Two years after the Memphis Women's March drew more than 7,000 people, the movement is about a more figurative journey and different paths to common political goals.
U.S. Rep. Steve Cohen recalled that some local Democrats thought U.S. House Speaker Nancy Pelosi was the wrong choice to lead the new Democratic majority elected in the 2018 midterms.
Cohen was an early supporter of Pelosi as speaker, and the day after Trump agreed to reopen the federal government for three weeks without any guarantee of funding for a border wall, Cohen's reaction was to call Saturday a "day of rejoicing."
"The greatest female politician in the history of the United States of America … has brought Donald Trump to his knees," Cohen said as the crowd cheered.
Cohen said the key to Pelosi's triumph in the standoff between the House's new Democratic majority and Trump was that Democrats stuck together, except for a small group who joined the bipartisan "problem solvers caucus."
Cohen described the group as in the middle of the struggle.
"They are more the problem," he said. "We've got to stay together."
Organized like a 5K run with online registration, the 2017 Women's March Downtown drew the largest crowd for a Memphis demonstration since the 1970s – and it drew it around a broad ideological banner, including a basic reaction to Trump's inauguration from a county where Democrat Hillary Clinton carried 60 percent of the vote in 2016.
The broad, general nature of the Women's March also made it a very different protest than the July 2016 Black Lives Matter march, which focused on a string of police shootings of black men, both in Memphis and elsewhere, and ended with protesters shutting down the Hernando DeSoto Bridge.
Two years later, the national women's march effort may have suffered from being too general if not too broad. The effort splintered this year, with some organizations withdrawing from the march in Washington, D.C., a week ago.
Locally, the Saturday crowd showed no signs of a similar rupture. But there were some discussions about which issues to push and which to set aside for now – what Cohen termed "rabbit trails."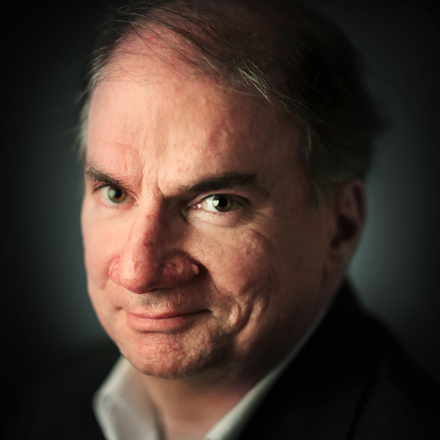 Bill Dries
Bill Dries covers city government and politics. He is a native Memphian and has been a reporter for more than 40 years.
---