Germantown strives to nurture students' emotional well-being
Jonathan Pritchett read a book as kindergartners gathered around him at Farmington Elementary on a Wednesday morning. While it looked like story time, Pritchett's book meant more.
Pritchett, one of Farmington's school counselors, read about a boy who learns to overcome his disappointment. Pritchett taught the students to take "belly (deep) breaths" once they acknowledge feelings of disappointment and anger and pull an adult into the situation if they need to.
The exchange was an example of how Germantown Municipal School District is teaching students about social and emotional well-being and mental health as part of its curriculum. It's something Germantown has done since the district's inception.
"Since we started as a district, we have provided that service," Superintendent Jason Manuel said. "Depending on what level you are and what school you are, there are different ways that they incorporate the whole-child curriculums into their schools."
A state report showed that students who struggle with mental health are more likely to struggle academically and less likely to finish their education. It's also increasingly become an area of national concern amid school shootings and other issues putting increased pressure on youths. 
In the Germantown district, lessons are tailored to the different age levels. At the elementary level, students get a lesson at least once every two weeks.
The day Pritchett interacted with the kindergartners, the lesson involved a book, a puppet show and talking through scenarios students might find themselves in.
Pritchett said his elementary curriculum teaches students how to handle situations they will see as they get older.
"It's teaching them basic social skills and how to interact with other kids and how to work through some of the conflicts they are going to see as they get older," Pritchett said. "(Social skills) is a huge huge part of our curriculum."
He said he teaches kids about "comfortable and uncomfortable feelings."  
"They're all OK," he tells students. "But how do we address them?"
This year, he is teaching kids to be assertive when issues arise, but that transitions to the classroom and encourages students to speak up and ask questions.
At the elementary level, counselors like Pritchett greet students when they walk in the door each morning. At the beginning of each year, he and another counselor walk around the school to let students know who they are and what their role is.
Students see counselors by referral and are referred by parents, teachers and "a lot of student self-referrals."
"We try to encourage the students to come talk to us about anything," Pritchett stressed. "That's something we really harp on at the beginning of the school year."
He said while some students see an office as scary, when they step in and see stuffed animals and books, they tend to respond positively.
Kids can drop a note in a box if they don't want to talk at first.
Pritchett said one of the main things students talk to him about is friendship issues.
"If they're that awesome for you, why not share them with somebody else," he tells his students. "Friendship isn't ownership."
When Pritchett meets with a student, he follows up with them and parents to make sure the issue has been resolved, but also to make parents aware. If he sees a student regularly, they must have a permission slip on file.
Some students struggle in the classroom setting, and Pritchett says he has to be "an investigator" to see what the issue is.
"You have to take into account what is age- and gender-appropriate behavior," he said.
He likes to have small groups in which he will address a skill thoroughly for a few weeks.
"Then I'm gonna cut (the students) loose, and I'm watching," he said as he follows up. "Are we improving? If we're not, I can pull you back in."
Manuel said the district also looks at group instruction and small group instruction to determine what is best to teach students about social and emotional well-being.
"Classroom guidance is great, but just as with the academics, how you need your (response to intervention) time … you need the same thing when you're talking about social emotional well-being," Pritchett said.
He said when students leave to go to middle school, he hopes they have "a good solid foundation."
"I want every student that leaves Farmington to be more self-aware, to be able to self-regulate and self-advocate."
He said he sees himself as a seed planter, and he hopes that as students continue education, the seeds are watered.
'There are a lot of high expectations'
Carla Christian is one of two counselors at Houston Middle and has been there for 10 years. She previously taught special education at Houston High and Collierville High.
"Kids don't always know what you're doing, and that's not important to me, but what's important is that if I know of a need, I address that need and I see results," she said.
In 7th and 8th grade, at the beginning of the year, counselors go to the elective classes and give a small presentation about their role. They also go into 6th grade classes and introduce themselves. Last fall, they played games helping kids get to know the counselors at the school.
The students are told that "what is said in the counselor's office stays there" unless they say something that must be reported and "they are told that from day one."
The counselors have an open-door policy. Students can tell their parents and the parents can refer their child. Students can refer their peers, and teachers may refer students they are concerned about.
 "They can tell the teacher, they can e-mail the counselor, they can just drop in," she said. "We've tried to make it as easy as possible to do that."
Most referrals are related to anxiety and conflict. Some are related to grades as well. Christian will follow up with students. Sometimes students need to meet regularly to follow up. Others may not, but it's "individualized."
At the middle school level, many students use their GMSD-provided iPads to report concerning behavior. Anonymous Alerts is an app in which they can report "anything that makes them concerned for their friend." Parents also have access to the app. The information is anonymous as it is run by a third party.
"This is the second full year of implementation (of anonymous alerts)," said Chauncey Bland, GMSD's executive director of student services. "We started it last year, and the results were good. We received good feedback from parents, faculty, and I think students enjoyed it because it is anonymous."
Manuel said students must be taught what information to provide to help the counselors know how to best help. Bland is able to see what is reported and track trends.
Christian said there is a policy for issues such as suicide and self-harm, and parents are involved in that process. The district helps provide resources for parents as well.
"If a child comes in here and is upset about something, we're going to do something different," she said.
If a student wants to see a counselor regularly, the counselors get parental permission.
Christian said counselors often try to help parents understand the role of the counselor by presentations and interacting with parents at open house. She tells them she will be addressing the needs of the student body throughout the year.
The mental health curriculum at Houston Middle School is tailored to the different needs of those students and can change annually.
When students meet the counselor, they fill out a needs assessment. The questionnaire deals with academic, social and emotional needs as well as college and career readiness. The counselors look at the data and make their lessons from that information. The state also mandates certain topics be addressed.
"What we do is really based on what students are interested in, but what the state requires us to do as well," Christian said
Once a month, the counselor teaches a lesson in the classroom.
At Houston Middle School, each student is placed in one of four "houses," or groups. House meetings happen each Friday and there is a 25-minute mental health lesson during that time from Second Step Curriculum that teaches students at an age-appropriate level.
"We have different standards that we address but a lot of it is with coping strategies, conflict resolution, bullying prevention – those types of things."
In the fall, counselors focused on social emotional health by addressing issues such as violence prevention and mindfulness, coping with anxiety.
This semester, Houston Middle is addressing goal-setting and career development.
"With our school and where we live, there are a lot of high expectations," Christian said. "The top interest area or need is college and career readiness – planning for the future. They want to know 'How do I know the best career option for me?' Things like that."
Christian likes to consider herself a facilitator but hopes students use self-exploration to identify their interests and careers that might be a good fit for them. She said the counselors don't want to stress kids out, and they let them know they do not have decide then what they want to be. They tell students that people often have more than one career and that is normal.
"We're here for you," she tells them. "We are your advocates. You're not in trouble if you go to the counselors' office. We are trying to keep you out of trouble."
Christian and Pritchett hope that when students get to high school they can put into practice what they have learned, although there are resources at Houston High as well.
Seeing the counselor's office as a safe place
Denise Fisher has been at Houston High School for five years. While there are counselors for each grade level, she is the counseling intervention specialist. The counselors for each grade are trained in mental wellness, but Fisher likes to "take that off of their plate" as there are so many students. This allows those counselors to focus on academics.
"I work very closely with the school counselors," she said, adding their offices are all within the guidance office. "They may get wind of something that's going on."
Like other grade bands, teachers, administrators, parents and peers— "the whole gamut"— refer students to Fisher, but mostly after an adult referral. She deals primarily with issues that are related to mental wellness.
"Kids will come to me if they are having problems at home," she said. "If it's something going on mentally that may be bothering them socially and emotionally. It varies from topic to topic."
Issues she sees include depression and ADHD, but anxiety is the top concern.
"First of all, I have to see what triggered (anxiety)," she said. "We talk about if something happened in the classroom or something happened the day before – try and get an understanding of what caused the student to feel anxious in that particular moment and then I have techniques I use with the students."
Fisher hopes students see her office as a safe place where they can step away when those moments arise. She has stress balls, and she can talk them through deep breathing exercises.
"A lot of our kids do have access to outside counseling," she said, adding that sometimes she knows ahead of time and collaborates with those counselors. "When that happens, they have a space here at the school they can come … after that, once we work through it, I let the parents know what has happened that day and most of the time they are aware that their students are struggling with anxiety."
As in other grade levels, parents are involved – especially when there are reoccurring issues.
"The parents are certainly a key part of my involvement with the kids," she said. "I need to talk to the parents to see sometimes what's going on with their child, especially if they didn't recommend their child. I need to get permission from the parents to even talk to the child sometimes."
The small "check in and out" or "drop by" issues – like conflict resolution – do not require parent permission, but she does like to keep the parents involved.
Manuel said he sees "partnership with parents" as a component of the district's efforts of social and emotional learning.
"A lot of it now, it's not just in the school day," Manuel said. "It's extending to the home."
During the first week of school at Houston High, there are grade level meetings at which all students are introduced to the counselors and administrators.
While the elementary and middle school levels have lessons, it's not as common at the high school level. The state requires that counselors review certain topics with students. Fisher goes to the alternative school program – for students with suspension longer than 10 days – and addresses character education, bullying prevention as well as drug and alcohol awareness, education and counseling.
Fisher also helps those students transition back to the regular education setting.
Some teachers request that Fisher visit classrooms and talk about a range of social, emotional and mental health topics and remind students of her role as a counselor.
"I always tell my teachers 'You are the eyes and the ears to what's going on around this building,'" Fisher said.
With high school students, she wants to "erase" the stigma surrounding mental health issues. She said when people need financial help, they see an advisor. Likewise, if students need help socially and mentally, her office is open.
"The more work you do and the more kids you help kinda helps lift that stigma," she said. "Just to keep pushing forward and not to turn a blind eye to the things our students face because we know that students go through more than just academic struggles. They have other things that go on with them mentally and outside of school that affect their education."
Similar to the elementary and middle school level, she will follow up with students and parents.
Fisher has been at Houston High since GMSD's inception. During her time, she has seen the district continue to improve its efforts in mental health and help students "wholly, not in just one-dimension."
"I like the shift focusing more on the social and emotional well-being of students," Fisher said. "It's kind of difficult to address all of the needs … To have someone in the school that the kids have access to come and talk about those needs is groundbreaking."
Manuel said the district is looking to do more and continue to increase efforts. One way is by adding more counselors. Currently, the district has 13 counselors – slightly below the state recommended counselor-to-student ratio at four of the five schools. For the 2019-20 academic year, Manuel hopes to have 17 counselors between the six schools, as it is adding Forest Hill Elementary.
"We are always looking at our efforts," Manuel said, adding recent staff in-services have focused on the whole child, more than just academics.
The district also is looking at adopting a nationally researched bullying prevention program to use on top of the mental health curriculum. Bland said the curriculum should be announced this spring.
Manuel said while there has been increased community awareness since last spring, improving their efforts is not new. He said district's curriculum "evolves" as students face different issues. In two years, what students face will be different than the social pressures and challenges they face now.
"For us, there is not going to be an end," Manuel said. "We are always looking at constant improvement … it's a moving target that we are always going to have to be analyzing and adjusting and make sure we have the pieces in place to try to support as much as possible."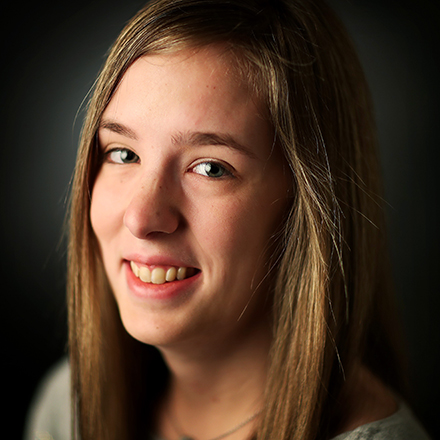 Abigail Warren
Abigail Warren is a lifelong resident of Shelby County and a May 2018 graduate of the University of Memphis. She has worked for several local publications and has covered Germantown since May 2018.
---