Planning Commission denies rezoning that would allow for second Germantown Chick-fil-A
The Germantown Planning Commission Tuesday evening denied a rezoning request to accommodate the suburb's second Chick-fil-A.
The restaurant would have been near the Poplar Avenue and Forest Hill-Irene Road traffic signal, adjacent to Exxon. The  commission voted 7-1 against the request. Sherrie Hicks was the only member to vote in favor.
"There has been significant change in the neighborhood that warrant the change," Hicks said.
But Commissioner William Bacon, who voted against, said: "I believe the zoning change would be abrupt. I have a significant concern if (Chick-fil-A) were to be successful and to locate on this particular property with the traffic impact. I think the traffic on Forest Hill would be ferocious. ... I think a zoning change like this on the north side of Poplar could set a precedent we're not ready for."
The land belongs to David Skinner, 55, who owns several parcels of land adjacent to the property. Chick-fil-A and BankTennessee would have faced StoneCreek Centre, which includes commercial and office zoning. East Germantown along Poplar is one area the city has identified for development as part of its Smart Growth plan.
Skinner can appeal to the Board of Mayor and Aldermen, according to Cameron Ross, director of economic development. Skinner said he is unsure if he will appeal at this time.
About 50 citizens attended the meeting, 10 of whom spoke out against the rezoning. Many in attendance wore orange diamond-shaped stickers that read "NO REZONING."
"There is one logical thing to do with this piece of property," said attorney David Wade, a representative for neighbors. "The thing for these neighbors is you do what's across the (Forest Hill-Irene), it's all office. … You tell neighbors you can't keep development out but you step down (to office zoning)."
In criticizing commercial zoning, Wade said there could be sexually oriented businesses, hospitals and other restaurants  on the property. He said the commercial zoning was not the best use.
"I was always told north of Poplar will always be residential and south of Poplar would always be commercial," said Mary Bollinger, a Germantown resident since 1984. "I don't want to see Germantown change, but I live one house off of Forest Hill-Irene.
"Last week, it took me nine minutes to get out on the street to turn left. None of that other traffic has shown up yet. ... At first I thought, 'Chick-fil-A is coming. Yummy, yummy!' But then when you thought about Pandora's box and what it's going to open, I had to change my mind."
---
ABIGAIL WARREN: Rezoning request would bring second Chick-fil-A to Germantown
---
Four members in the audience spoke in favor of the project.
"I want to see more businesses like Chick-fil-A to come like the city of Germantown," Greg Sherrill said. "I believe a majority of citizens would."
"It sounds like a win-win-win," Mike McGee added. "This particular rezoning is 100 percent in alignment with what Germantown leadership has set out for this particular area."
Skinner held a meeting for neighbors at Whole Foods Jan. 23. About 50 people attended, most of whom were opposed to having a Chick-fil-A border the neighborhood. Among the smell, lights and noise it would cause, the main concern was increased traffic, as the restaurant could be accessed from Forest Hill-Irene. Traffic along the two-lane road was also a concern due to Forest Hill Elementary's opening in August.
Forest Hill-Irene is two lanes north of Poplar, but the city has asked for $5 million in federal funds for improvements to Forest Hill-Irene between Poplar and Wolf River Boulevard. The city would add a center turn lane and make shoulder improvements as part of the 2022 fiscal year budget, but only if funding is approved, according to Patrick Lawton, city administrator.
City Engineer Tim Gwaltney said the city should be notified around May about whether the funding was approved. The city currently is expanding the road south of Poplar Pike to Winchester.
The Planning Commission approved the cell tower at Dogwood Elementary School Tuesday 7-0. Commissioner Richard Marsh recused himself.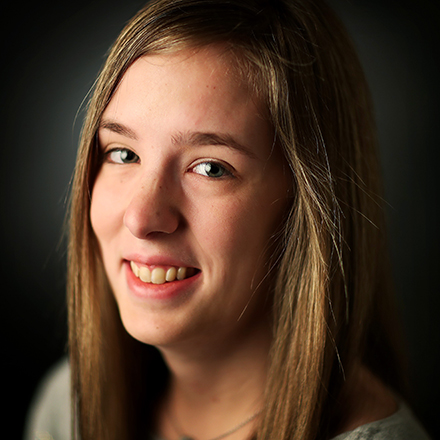 Abigail Warren
Abigail Warren is a lifelong resident of Shelby County and a May 2018 graduate of the University of Memphis. She has worked for several local publications and has covered Germantown since May 2018.
---