Cappuccino's new owner trying to brew positive experience
Cappuccino coffee shop's new owner, Rick Brenneman, is hoping to improve the shop as he begins his second month on the job at the Germantown venue.
Brenneman, 53, takes on his role at Cappuccino with six years of experience as owner of Donut Hutt in Collierville.
Brenneman said he found out the Shops of Forest Hill coffee location was for sale on Craigslist. He began considering buying it last fall from Michele D'Oto, who owned the shop and is the former co-owner of The Pasta Maker. He sold the coffee shop, although he had been open less than a year.
"This location was the deciding factor," Brenneman said about the purchase. "This location is somewhat under-appreciated."
The ownership change is one of many changes in the center as it recruits stores to open in the eastern part of Germantown.
Brenneman's shop has visibility from Poplar Avenue, and he also likes the advantage of foot traffic in the shopping center.
---
ABIGAIL WARREN: Wimpy's Burgers and Fries to join Shops at Forest Hill
---
Since buying the coffee shop, Brenneman, a Germantown resident, said it has not been easy. In early January, he reached out on a local Facebook page, saying that sales were down and he wanted to hear from the Germantown community how he could improve.
More than 250 responses came in, ranging from changing the menu to changing the interior. 
"I'm itching to get creative," Brenneman said.
Brenneman is open to many of the ideas, and said while he doesn't have fixed plans, the "possibilities are endless." He started by changing the hours. He is open from 7 a.m. until 6 p.m. on weekdays and 7 a.m. to 3 p.m. Saturdays. He hopes to open Sundays in the near future and have some special weekend pop-up events.
He is experimenting with paint colors on the front counter. People would walk by unsure if the store was open due to the low lighting and dark interior.
"We're going to brighten it up," Brenneman said, pointing to the yellow walls he plans to paint white.
He has colorful artwork for sale on the walls, which he hopes  will stand out against the white walls.
Another community recommendation was offering gluten-free items, so he has crustless quiche in a couple of flavors. He also is offering the donuts he sells in Collierville to the Germantown community and various croissants.
He also has changed the coffee, or "Donut Shop Joe." He changed the drip coffee to a local roaster. It is roasted within days of being ground and brewed at his shop. He calls it the "Hutt Blend."
He is still perfecting the latte and said his staff is experimenting with various drink options to expand their choices.
Brenneman said since his Facebook post, customers who may have had an unpleasant experience in the past have given the shop another try. In the past two weeks, he has seen an "immediate jump."
"Rick took a risk reaching out there on social media," Alderman Scott Sanders said. "But man, he got a huge response. He said people gave him some good ideas."
Sanders said he enjoys their coffee and likes to meet people there. He is hopeful for the coffee shop's future and said it was "packed" when he visited Tuesday morning.
A customer sat down Monday morning and said "Mmmm. Good coffee."
"Did you hear that?" Brenneman said, raising his eyebrows and smiling.
He said the coffee shop is ready to learn and retain customers. Monday, as customers left, he asked them their thoughts and listened to positive feedback.
"We will evolve," he said. "It might take us a little while. We might not get it right the first time, but we like to keep it simple and keep the good quality."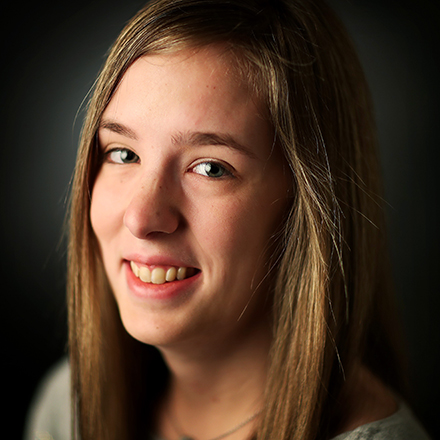 Abigail Warren
Abigail Warren is a lifelong resident of Shelby County and a May 2018 graduate of the University of Memphis. She has worked for several local publications and has covered Germantown since May 2018.
---