Boys basketball Power 12: Bartlett completes wire-to-wire run at No. 1
Here are the final regular-season Daily Memphian boys basketball Power 12 rankings. Results are through Tuesday's games.
1. Bartlett (26-2)
Last week: 1
The rundown: Bartlett accomplished a remarkable feat against Arlington on Feb. 1, holding the Tigers scoreless for the entire first half in what eventually turned out to be a 59-24 victory. The Panthers conclude their regular season against Cordova at home Friday .
2. Briarcrest (23-2)
Last week: 2
The rundown: Class of 2020 offensive line star Omari Thomas scored a season-high 23 points as the Saints defeated University Heights (Ky.), 76-65, in the Fuel the Fire Showcase on Feb. 2. Briarcrest looks to stay perfect in Division 2-AA West Region play as it visits MUS on Friday before hosting the Memphis Nighthawks home school program on Feb. 12.
3. Olive Branch (20-7)
Last week: 3
The rundown: Olive Branch defeated Center Hill for the second time this season, winning Tuesday's regular-season finale, 72-63. Next up is the district tournament.
4. East (19-7)
Last week: 4
The rundown: The Mustangs defeated Central twice in the last seven days, highlighted by James Wiseman's 13 for 13 shooting performance in an 80-69 victory on Feb. 1. East will be back at Central for next week's District 16-AAA tournament and will take on No. 9 Southwind in Saturday's SCIAA Class AAA county championship game at White Station.
5. Center Hill (24-3)
Last week: 5
The rundown: Center Hill has been dominant against pretty much everyone but the Mustangs haven't been able to solve Olive Branch; they lost to the Quistors for the second time in two weeks on Tuesday. These two figure to cross paths once again in the postseason.
6. Raleigh-Egypt (22-5)
Last week: 7
The rundown: Raleigh-Egypt takes a nine-game winning streak into the postseason, all but one coming by double-digits. Catch the Pharaohs in action Saturday as they play in the SCIAA county championship game at White Station.
7. Wooddale (23-3)
Last week: 6
The rundown: The Cardinals had their appeal heard on Wednesday as they sought to overturn their postseason ban stemming from a fight against Melrose on Jan. 25. Anything can happen – but with the TSSAA taking a hard line against fighting, it's likely Wooddale's season is done.
8. Whitehaven (19-6)
Last week: 8
The rundown: Victories over White Station and Graves County (Ky.) last week have coach Faragi Phillips' Tigers on a bit of a roll headed into the postseason. Central will host the District 16-AAA tournament that begins next week.
9. Southwind (21-6)
Last week: 9
The rundown: Paul Edwards is now 294-67 in 12 seasons at Southwind and his winning percentage of 81.4 is tops among all area coaches. Southwind takes on East Saturday in the SCIAA Class AAA championship game at White Station.
10. Harding (20-4)
Last week: 10
The rundown: Bobby Parks, the son of the former Memphis State star, scored a season-high 34 points Tuesday as the Lions won their eighth game in a row, 100-72 over Margolin Hebrew Academy. Harding visits Lausanne Thursday then hosts MHEA Friday for Senior Night.
11. FACS (19-3)
Last week: 11
The rundown: FACS may have played its best game to date on Feb. 1 as it avenged one of its defeats by blasting Tipton-Rosemark, 76-40. The Crusaders wrap up the regular season with a trip to Fayette Academy Thursday.
12. Manassas (21-3)
Last week: not ranked
The rundown: Interesting note – in all three games the Tigers have lost this season, leading scorer Catthadious Moore has fouled out. Manassas concludes the regular season at KIPP on Thursday before playing in Saturday's SCIAA Class A county tile game at White Station.
Dropped out: No. 12 Westwood
Others to watch: Booker T. Washington; CBHS; Cordova; Houston; Lausanne; Mitchell; Northpoint; Ridgeway; Tipton-Rosemark; White Station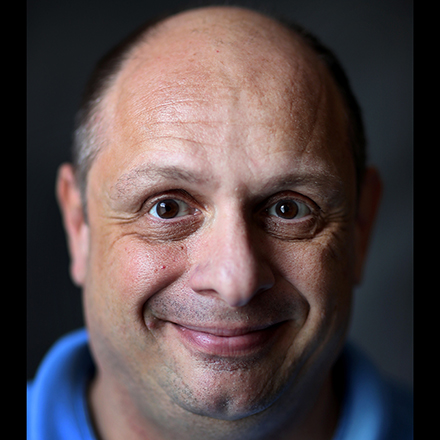 John Varlas
John Varlas is a lifelong Memphian who has covered high school sports in various capacities for over 20 years.
---