New Eats: Lucky Cat Ramen
Lucky Cat Ramen is home now, tucked in its own place on Broad Avenue, back among neighbors that shared space to give Zach Nicholson a start when he decided he wanted to make top-notch ramen but didn't have a restaurant.
A nice home it is, too. The former Jack Magoo's has been renovated to a sleek but warm and comfortable dining room with a long bar. Lighting and dark wood bring the cozy and the industrial space and modern tables and chairs lend the polish. Soon liquor will be poured from behind the 16-seat bar; for now, you can try a mocktail or take in your own wine. As inviting as it all is, you're really there for the food.
Did Gordon Ramsay visit Lucky Cat when he was in Memphis for the Catfish Cabin spectacle? I don't know, but I do know that last week he announced plans to open a restaurant named Lucky Cat in London. So, OK, the term ''lucky cat'' isn't exactly as common as, say, ''you lucky dog.'' But the Japanese maneki-neko talisman is widely displayed in mostly Chinese restaurants and Ramsay probably has heard the phrase before.
Still.
All I'm saying is he was here. And that now he's opening a Lucky Cat.
But the food. Well, there's ramen and you'll love it. When Shang Hai closed last year, I lost my favorite bowl of soup in the city and as predicted, my winter cold lingered longer than it should've this year. I've been looking for something to replace the hearty hot and sour that was unlike any other in town and well, I haven't found it. But I've been on a hunt for another favorite soup and Lucky Cat's tan tan ramen ($14) is a strong contender, if only for the ajitama, the perfect soft-boiled, jammy-yolk egg that soaks up the smoky broth. The ramen are high quality (I'd tell you not consider this in the same family as packaged ramen, but I know you're not) noodles, the only thing not made in-house. The pork. The spice. The herbs. Oh my. It's a bowl of wonders and there's not much I love more than a stellar bowl of soup.
Still ...
The rice bowls. I couldn't get away from pork when I ate there last week, and that's OK. The pork belly donburi ($14) is something I'll eat again and again, though I might give the mackerel a try at some point. The slightly sticky miso rice is topped with intense pork belly, wisps of katsuoboshi (dried, fermented and smoked flakes of tuna), a tangle of green onions and fresh pickle. So much flavor, so much texture, so umami.
We dabbled with the dumplings, going straight for the pork-filled ones, which were fried to order (and made that day). And just to keep our streak going, we ordered what kind of bao? Pork belly, and it was crazy good. The same deeply flavored belly used in the donburi was tucked inside a doubled-over steamed bun, topped with a caramelized fish sauce and more house-made pickles. That's the best $4 I've spent since the days of Brach's candy bins.
Lucky Cat Ramen, 2583 Broad Ave., opens at 5 p.m. Monday through Saturday. It's crowded, so go early or go prepared to wait. When weather permits, a large patio will accommodate more people.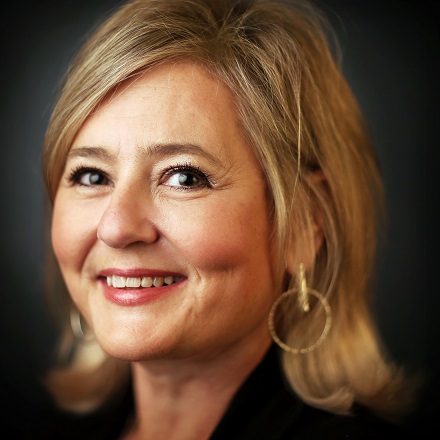 Jennifer Biggs
Jennifer Biggs is a native Memphian and veteran food writer and journalist who covers all things food, dining and spirits related for The Daily Memphian.