Harris, Shelby County makes first move toward investing in MATA
While on the campaign trail last year, then-Democratic Shelby County mayor nominee Lee Harris frequently said he wanted Shelby County to invest in the Memphis Area Transit Authority for the first time.
At his first State of the County address Friday, Mayor Harris announced he will bring a MATA funding proposal for the Shelby County Commission to vote on later this year.
"Public transit is one of the most important public assets we have," he said. "It's one of the best ways to spur economic development. It's one of the only ways to have a broad impact on the lives of thousands and thousands of citizens in our community."
If his plan is approved, the county would start investing in MATA in fiscal year 2020-21. His timeline for rolling out his proposal is consistent with his stance on funding public transit since taking office in September.
In a prior interview with The Daily Memphian, Harris said he felt any significant investment by the county in MATA was at least a year away.
Harris said any county investment in MATA would not replace funding from the city of Memphis. MATA receives about $27 million from the city's general fund each year.
"The city of Memphis is in charge of MATA and that is, in my view, probably a good thing," Harris said. "It's likely better that only one side of this civic plaza is in charge of this important community asset. Sometimes I found when both governments are in charge, that can mean no one is in charge."
Memphis Mayor Jim Strickland tweeted his support of Harris' announcement during the speech and looks forward to a potential partnership between the two governmental bodies on public transit.
Harris said county funding for MATA would only go to key services and, at some point, the county would eventually want representation in two of the seven seats on the MATA board of directors in exchange for funding.  
Shelby County's growing interest in funding MATA comes after MATA CEO Gary Rosenfeld presented a transit plan draft to the county last September that would expand bus services throughout the city and requires $30 million in additional annual funding to implement.
The county's phase-in plan appears to align with Rosenfeld's request that MATA does not need all $30 million at once and almost prefers receiving additional funds on a yearly basis.
Harris declined to give an exact funding amount regarding his proposal, but said it's nowhere near the $30 million MATA requested for its new transit plan.
According to MATA's expanded transit plan, 79,000 more people and 103,000 more jobs would be near frequent transit service, which the plan defines as every 15 minutes. The plan would add 200,000 hours of bus service to create more frequent service routes and evening and weekend services. 
A joint city of Memphis and Shelby County transit/transportation committee was formed after Rosenfeld's presentation, with the goal of giving recommendations on potential MATA revenue sources to both the Memphis City Council and County Commission so legislation for funding can be drafted and eventually considered by both bodies.
---
OMER YUSUF: Shelby County to decide in 2019 whether to invest in MATA
---
In its first few meetings, the committee briefly talked about several ideas, but none has made it past the discussion stage.
The committee is set to reconvene later this month, and it is  uncertain how Harris' announcement will affect the committee's future discussions.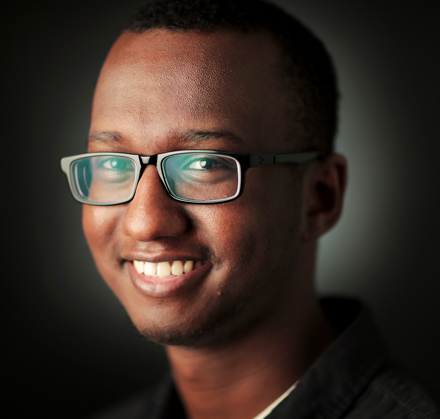 Omer Yusuf
Omer Yusuf is the county government reporter for The Daily Memphian. Omer was previously a reporter at The Jackson Sun and is a University of Memphis graduate.
---