Family ties, childhood goals fuel Tipton-Rosemark's basketball team
Having grown 6 inches over the last two years, Tipton-Rosemark Academy's Alex Anderson is still getting accustomed to what his body is capable of on the basketball court.
"Sometimes when I'm at the rim, I don't know whether I should dunk it or not," he said. "I'm just not used to it. But everybody's like, 'Aww, you're up there ...'"
Anderson's team is "up there" as well. And a victory in the next game will take the Rebels to a place they haven't been in over 10 years.
Following their impressive run to the championship of last week's West Region tournament, the Rebels are one of eight teams still standing in Division 2-A. A victory over visiting Goodpasture Saturday at 6 p.m. will send them to next week's final four at Lipscomb University in Nashville for the first time since 2008. It will also be a culmination of sorts for Anderson, a sophomore, and two of his senior teammates, his brother Andrew and their cousin Tysen Banks.
"They've been in a lot of games together from the time they were 5 years old," said Cedric Anderson, TRA's coach and father of 40 percent of the starting five.
"Tysen's mother is my wife's cousin. Even when they were going against each other as kids – and the rivalry they had – they had a close relationship. They've won a lot of games at the AAU level, at the developmental level, and those kids expect to win."
They've won plenty on the high school level too. The Rebels finished the 2017-18 season with a 19-11 mark after losing to Grace Christian at this very same stage. They'll take a 21-8 record into Saturday's contest.
In the region tournament at Lausanne, the Rebels posted victories over two teams they had lost to in the regular season as they defeated FACS in the semis (67-53) before downing Northpoint, 51-42, for the championship.
"We can't ask for a better situation to be in right now," said Banks, who teams with Andrew Anderson in the backcourt.
"Playing with each other, playing as a family and playing for our team, which is most important … we're just going to take advantage of this time. Now that we're here, we just have to seize the moment. Just go out there and ball and do what we do for our school and our families."
The Andersons are one of the area's most exceptional basketball families. C.J., the oldest brother, led Arlington to the Class AAA semifinals in 2014, went on to a fine career at UMass and now plays for the Erie Bayhawks of the NBA G League. Another brother, Aaron, also played at Arlington. 
As Andrew Anderson and Banks climbed through the ranks together, they were eventually joined by Alex, who has the most college potential of anyone on the roster. Currently he has offers from South Alabama, Middle Tennessee State and Ole Miss, and Cedric said programs like Louisville and UNLV are expressing considerable interest.
"Alex kind of tagged along with them as the little brother," Cedric said. "He was not a good ballplayer at that time … (so) for us to see them grow from that point to this point, it's just been amazing. They're leaders; they work hard every single day in the classroom and on the practice court.
"Alex brings that youthful energy. Whereas Andrew and Tysen kind of know exactly what they've got their hands into, Alex is just kind of taking it as it comes and kind of enjoying the fact that all the pressure is on them. He's still the little brother that's kind of excited about his newfound tool of being 6-6 1/2."
Laughs Banks, "He was never really a pest. And then he just started getting taller and taller. But he always knew his role. Just shoot it."
Alex Anderson's scoring prowess has certainly played a big role in TRA's success; he finished the regular season with a team-best 17.2 points per game. Andrew Anderson, Banks, Ryan Knight and Howard Gray, meanwhile, have provided impeccable senior leadership on and off the floor.
But the biggest spark this year may have come from a player that's no longer on the team. Cedric Anderson admits that once in a while his players will tune out his "antics." They were all ears though when Carter Weakley came from Hendrix College in Arkansas over the Christmas break and gave the players the lowdown on what they could expect at the next level.
"Coming from Carter, it meant a lot because he was in our program last year," said Banks. "He signed and now he plays at a good college, so we just took what he said to heart. Everything you do, you have to do with a mission. And it meant a lot because he's not someone who talked about it and didn't do it.
"He talked about it and did it."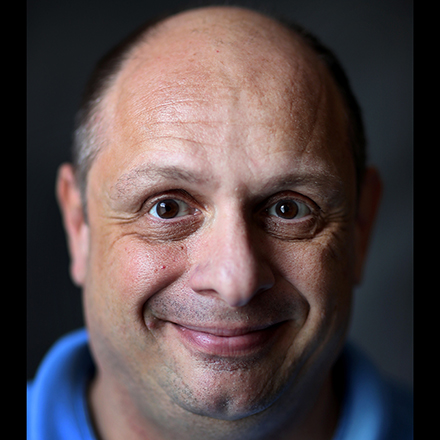 John Varlas
John Varlas is a lifelong Memphian who has covered high school sports in various capacities for over 20 years.
---