Made by Memphians: Franco's Italian Kitchen
Franco Contaldo knows there's an easy way to ruin a good Italian dish.
"People use too much garlic," he said. "You want to taste it, but you don't want it to overpower everything else."
When he makes pesto, he doesn't even put garlic in it. Before you think him a madman, give his Pesto Delicato recipe at the end of this article a try, and have a look at the video to see how quickly we prepared it. And don't worry – the final dish gets a bit of garlic. It just doesn't go in the pesto.
Contaldo is Italian by way of Chicago. The brutal winters were finally too much, and a few years ago he and his wife, Sherry, moved to Memphis, closer to her Covington hometown. In Chicago, Contaldo owned a chain of pizza restaurants. As he expanded through 11 states, he started taking his employees and franchisees to Italy for trips to learn about the food.
"I wanted them to taste the food in Italy, to see how it was really made, to know what to do," he said. "And it was great fun, and from there I started taking just groups of people who want to go to Italy to cook and eat."
It's still part of what he does, but his business expanded a different way after he walked into the Curb Market on Cooper in Memphis several years ago.
"I said, 'Why don't you have fresh pasta?' and the woman there said, 'Do you know how to make it?' I told her I did and that's how it got started," he said.
"It" is Franco's Italian Kitchen, a local business that supplies groceries, specialty markets and restaurants all over town with foods ranging from muffalettas and pizzas to frozen pasta to panini and pasta salads. Miss Cordelia's, Buster's, Doc's, High Point Grocery, Muddy's, City and State – even in the Malco Ridgeway and Studio on the Square theaters. The list of places that carry one thing or another is lengthy and can be puzzled out on his Franco's Italian Kitchen Facebook page.
But, as mentioned above, Contaldo also takes food lovers on trips to Italy, where they stay in a villa and shop and cook daily. And he holds house parties for folks looking for a different way to spend a night with friends.
"This was my wife's idea and it's been great," he said. "People get their friends together, I teach them how to make a dish – and I bring everything – and in between dishes we do wine tastings. Let me tell you, it gets fun."
On March 7, Contaldo will hold "Evening in Roma," a pop-up with Belltower Artisans, a coffee shop and pottery studio on the Highland Strip. It's a dinner party with a twist.
"The plan is for people to come in and enjoy Franco's food and some drinks, then the pottery aspect of the evening is to make an olive oil dish," said Belltower co-owner Christopher Galbreath.
The meal is 6-8:30 p.m. and starts with bruschetta; moves on to a salad of fennel, oranges and pistachios; fettuccine caccio e pepe; Italian sausage with roasted peppers; dessert and more to be determined. Wine is included. The cost, including the pottery instruction and your finished piece (you'll pick it up after it's been fired and glazed), is $75.
Want to attend? Click here for more details and to sign up; the address is 549 S. Highland.
"We love it there," Contaldo said. "The whole idea here was, hey, they have a great spot. Let's have a restaurant for a night."
Franco's Pesto Delicato
Ingredients 
---
Directions
Place basil and extra virgin olive oil into blender or food processor and blend at low speed until just combined. Add salt, pepper, cheese, red pepper and the pine nuts; blend on low until smooth and set aside. Tips: Contaldo uses an immersion blender to make his pesto. He also doesn't toast his pine nuts. And he always slices his garlic; he never minces it.
Pasta
Ingredients 
---
Directions
Bring a large pot of salted water to a boil. Add dry pasta and cook to just al dente (about 8-9 minutes). Place a pan over medium low heat and add olive oil and garlic. When pasta is done, add to pan and stir to coat with oil/garlic mixture; add pesto and stir to combine. Place into bowls and top with fresh tomatoes and remaining pine nuts, then grate pecorino on top. Serve immediately. Serves about 6.
Source: Franco Contaldo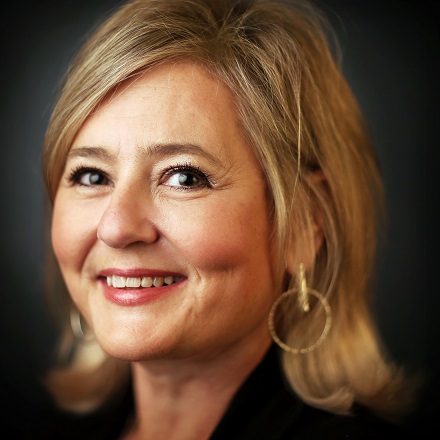 Jennifer Biggs
Jennifer Biggs is a native Memphian and veteran food writer and journalist who covers all things food, dining and spirits related for The Daily Memphian.
---