Baptist Operation Outreach opens new facility to better serve homeless
Baptist Memorial Health Care and Christ Community Health Services opened a new clinic on Friday, March 1, to better serve the homeless.
The new Baptist Operation Outreach Clinic, a collaboration between the two organizations, is located inside Catholic Charities of West Tennessee at 1325 Jefferson Ave. The facility will help improve the Baptist Operation Outreach program by expanding its presence beyond the mobile health care unit currently in use.
"This clinic is a dream come true," Jan Taylor, program director of Baptist Operation Outreach, said. "During our first year, we had about 500 patient encounters, and Baptist later gifted us a new van. That part has grown, but the expansion to have a van and a physical site will provide a clinical home to the homeless."
The new clinic will be a "one-stop medical shop" for the homeless, providing physicals, prescriptions, primary care, acute care and more. Through partnerships with the Bellevue Dental Van, the Southern College of Optometry MobilEYES unit and Baptist's Mobile Mammography Unit, Baptist Operation Outreach Clinic will be able to give the underserved full-service medical attention, at no charge to the patient.
"This is really the culmination of 15 years of work that we began," Jason little, CEO of Baptist Memorial Health Care, said during the dedication Friday. "During that time, a lot has changed, but our mission has not. It is our hope that by expanding Baptist Operation Outreach services we can help patients better manage chronic health conditions and transition out of homelessness."
Baptist Operation Outreach will continue to use the mobile unit in the area near the new clinic where a large population of the homeless live in Memphis.
"This new location will allow us to double, not just the mobile unit outreach, but double our capacity and increase our services and staff, adding behavioral health and providing access to dental and vision services," Little said.
Dorothy Hargrove has been a patient of Christ Community Health Services for about three years. She is currently homeless for the second time and plans to work with Catholic Charities of West Tennessee to find housing placement.
"They (Christ Community) helped me then, and they help me now," she said. "It's like a family. They help me with everything and remind me of things like getting a mammogram."
Another patient, Donald Williams, has been using Christ Community's services since 2005.
"Jan (Taylor) was a nurse then, but she was also a friend who would call and check on me," Williams said. "They helped me set goals, and they are like family."
Williams received free treatment and medication for hypertension. He is no longer homeless and has owned his own barber shop since 2011.
"If you better your health, you better yourself," Williams said.
Dr. Twyla Twillie will be the lead physician of the Baptist Operation Outreach Clinic.
"I have grown personally through the lives of my patients," Twillie said during the dedication. "Working for this program, not only do we come in every day and provide medical care for our patients, but we get to love our patients and get to know them."
The National Health Care for the Homeless Council works with organizations throughout the U.S. to try to eliminate homelessness by ensuring comprehensive health care and secure housing for everyone.
"Homelessness is evil and must be destroyed," Bobby Watts, CEO of the National Health Care for the Homeless Council, said Friday. "Homelessness is a moral and health crisis."
Baptist Memorial Health Care and Christ Community Health Services started Baptist Operation Outreach in 2004. Since then, the mobile clinic has provided acute and primary care, disease management support and prevention services for those without permanent housing. Baptist and Christ Community are the largest providers of health care for the homeless in the Memphis area. In 2018, the clinic had 3,000 patient encounters.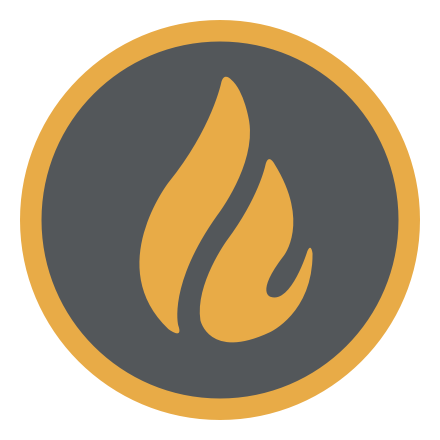 Christin Yates
Christin Yates is a native Memphian who has worked in PR and copywriting for a decade. She earned her B.S. in public relations and M.S. in mass communications from Murray State University.
---