Arlington falls to Riverdale in Class AAA quarterfinals
MURFREESBORO – It doesn't matter who the players are wearing the maroon-and-gold uniforms; Murfreesboro Riverdale is always going to be formidable foe.
Arlington found that out at the end of December when it lost to the Warriors by 21. And they were reminded again in the second half Wednesday as Riverdale pulled away for a 67-50 victory at the BlueCross Class AAA state tournament at the Murphy Center.
The Warriors outscored the Tigers 38-23 over the final two quarters after leading by just two at halftime.
"They got loose on a couple of transition buckets," said Tigers coach Wes Shappley, whose team remains winless in three trips to state.
"Our game plan from the beginning was to limit their transition. … They were able to widen the (lead) and then they got back in that zone and that kind of took our ability to get into the paint away. And they had enough of a lead that they could get in that zone and stretch it out.
"We settled for tougher shots and that made it tough to score."
With Riverdale limiting things inside, Arlington (27-8) was forced to rely on 3-point shooting. It's something the Tigers have done well at times this season, but Wednesday wasn't one of those days; they finished just 1-of-14 from behind the line.
"It was rolling in and out," said Nya Stewart, who led Arlington with 17 points but missed all seven of her 3-pointers. "I kept trying to shoot and shoot and shoot it, and when I saw it wasn't working I tried to get to the rim."
Added Shappley, "In our sectional game (a win over Whitehaven), we made five. But in the regional semifinal and the regional final, we made two in one game and one in the other. I wouldn't necessarily say shooting is our strength … and nobody can stop us in the paint."
The coach had a fair point; take away the 3-point attempts and Arlington was well over 50 percent from the floor. University of Memphis signee Lanetta Williams did most of the damage inside for Arlington, finishing with 15 points and six rebounds in her final high school game.
Sisters Aislynn and Alasia Hayes scored 22 and 21 points respectively to lead Riverdale, which improves to 31-1. The Warriors are now a remarkable 26-2 all-time in state tournament games.
"We came out a little slow in the first half," said Riverdale's Jalyn Holcomb, who finished with 11 points. "But we talked at halftime about being better on defense and the shots would fall and we just played with that mentality."
In a Class AA quarterfinal Wednesday, Covington's season ended with a 56-38 loss to Macon County.
Keeley Carter had a monster game for the winners, going 9-of-11 from the floor and 9-of-10 from the line to finish with 28 points. Felia Fayne had 18 points and 11 rebounds to lead the Chargers (28-5) while Kalynn Howard hit three 3-pointers en route to scoring 15.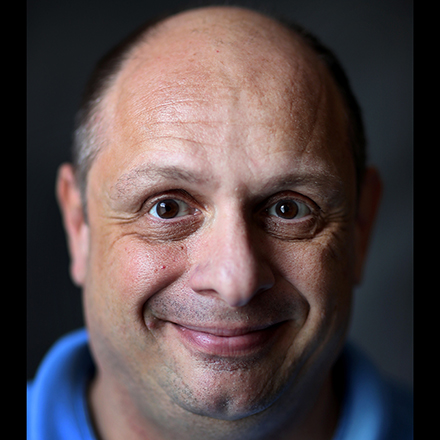 John Varlas
John Varlas is a lifelong Memphian who has covered high school sports in various capacities for over 20 years.
---