Houston holds off Mt. Juliet to advance to state semifinals
MURFREESBORO – Preparing for Mt. Juliet was a nightmare for Houston girls basketball coach Ben Moore. But his team's dream season will continue for at least one more game.
Mississippi State signee Jayla Hemingway scored 24 points to lead three players in double figures Wednesday as the Mustangs built a big lead with a red-hot third quarter before holding off Mt. Juliet, 65-58, in the BlueCross Class AAA quarterfinals at the Murphy Center.
Houston (30-2) advances to play three-time defending state champion Murfreesboro Riverdale in a 1:15 p.m. semifinal game Friday. The Warriors eliminated Arlington in another quarterfinal game Wednesday.
"We haven't seen a ton of Riverdale yet," said Moore, whose team reached the 30-win plateau for the first time in school history.
"We've got some tape we need to start watching. But we've seen enough of Mt. Juliet over the last four days. They're so good and tough; I can't wait to go home and throw every note I've written about Mt. Juliet in the trash."
Mt. Juliet post player Emma Palmer posed a particular problem for the Mustangs, scoring 16 points and grabbing nine rebounds. But Houston was able to offset that by shooting 53.3 percent from the floor and winning the rebounding battle by seven (31-24).
The game was decided in the third quarter. Houston led by two at halftime but quickly pushed the lead to double-figures behind three 3-pointers from University of Memphis signee Madison Griggs. Hemingway also added a couple of triples as Houston won the third quarter 28-13.
The Mustangs were 6 of 7 on 3s in the third and 8 of 22 for the game.
"I just tried to elevate my shot a little more," said Griggs. "It's been flat for the last couple of games. And just come out aggressive."
Griggs finished with 16 points and added eight rebounds while Destinee Wells went 6 of 6 from the floor, scored 15 points and handed out five assists. 
Tondriannha Davis led Mt. Juliet (27-7) with 19.
"They put you in a lot of binds with what you have to do defensively," said Moore. "We knew we'd have to grind it out and I thought we did a good job of guarding in the first half and luckily we made some shots in the third quarter."
Houston and Riverdale have some recent history; the Warriors defeated the Mustangs, 77-50, in last year's championship game. Friday's semifinal will have the feel of a final. And Houston has an interesting trend in its favor: In five of the last six times Mt. Juliet has lost in the quarterfinals, the team that defeated the Bears has gone on to lift the gold ball.
Does it matter?
"Check with me in a couple of days," Moore laughed.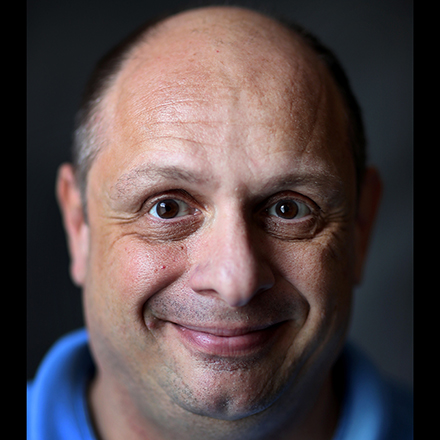 John Varlas
John Varlas is a lifelong Memphian who has covered high school sports in various capacities for over 20 years.
---