Houston survives double-overtime dogfight to advance to Class AAA title game
MURFREESBORO – Houston's girls basketball team is going to play for a state championship on Saturday. It's Destinee.
Destinee Wells scored 25 points Friday and while playing all 40 minutes as the Mustangs advanced to the BlueCross Class AAA championship game for the second straight year, beating Murfreesboro Riverdale in a double-overtime instant classic, 78-72 Friday.
"I guess I'm just in good shape," smiled Wells.
And thanks to her and the other three members of Houston's big four, the Mustangs are in good shape to win the first girls basketball title in school history. They'll play Bradley Central in the 1:30 p.m. title game at the Murphy Center.
To many observers though, Friday's game was the championship. And it certainly played out that way with Houston and three-time defending champ Riverdale punching and counter-punching for the entire second half.
"It's fun to be in a game like that," said Houston's Madison Griggs. "But you just have to stay calm and handle your business."
Added Mustangs coach Ben Moore, "I told them at the beginning of the season that if the games were close, we'd win. We were dead in the water a couple of times but they just find a way to win. I just try to stay out of the way."
Houston (31-2) led by as many as 16 points late in the first half before Riverdale found its 3-point stroke and got back into the game. Alasia Hayes' 3-pointer with two seconds left in regulation sent the game into overtime.
The Mustangs looked most dead in the water with 36 seconds in the first overtime when they trailed 64-60. But Melisa Carter rebounded a missed shot and found Jayla Hemingway for a layup that cut it to two. Houston then forced a jump ball and Hemingway tied it with a short jumper.
Wells opened the second overtime with a jumper before Griggs connected on her fifth and final 3-pointer of the game to make it 69-66. Wells, Carter and Griggs then combined to go 5 of 6 from the foul line down the stretch to give Houston a hugely impressive victory.
"We knew they were going to make runs," said Hemingway, who began her day by being named Gatorade state player of the year.
"We just had to keep our focus and keep our heads in the game."
Hemingway, who has signed with Mississippi State, finished with 19 points and 10 rebounds while Memphis signee Griggs had 18 (5 of 12 3-pointers). Carter finished with 14 points and 15 rebounds, eight on the offensive end.
Aislynn Hayes scored 23 to lead Riverdale, which was playing in its ninth state tournament and lost just its third game. Alasia Hayes had 19 and 14 rebounds.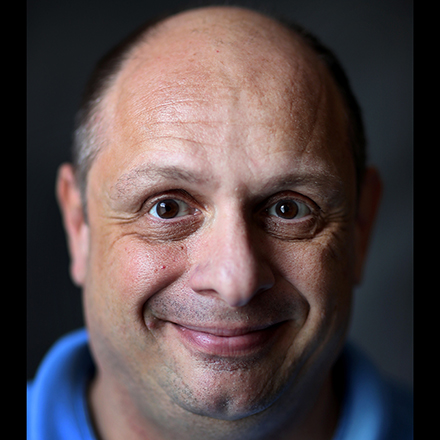 John Varlas
John Varlas is a lifelong Memphian who has covered high school sports in various capacities for over 20 years.
---